Updates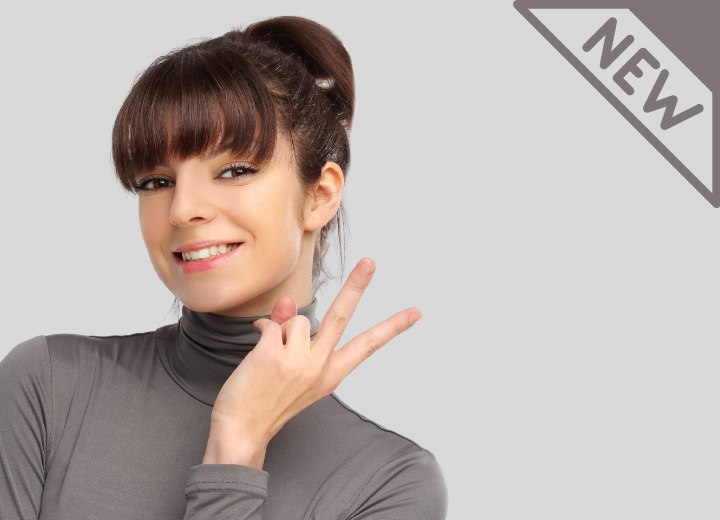 Mars Mania by Klaus Peter Ochs
With the eternal fascination for the planet Mars, Klaus Peter Ochs imagines the future of hair and hairstyles in our future life on Mars.

How to Deal with Damaged Bleached Hair
Bleaching your hair can come at a price: hair damage. These tips on how to repair damaged bleached hair should help set you on your way to healthier hair.

Urban Stories by KLIPP Frisör
Gender-neutral looks are a big topic in 2020. Styles that are attributed to a man are just as confidently worn by women and vice versa.

Japanese Beauty Trends Transition in Heisei Era (1989-2019)
Shiseido has appointed a model to depict changing trends across 30 years of Heisei from a beauty perspective by utilizing findings in its long-term trend research.

Blurred by Raffel Pages
Blurred is a minimalist collection, with intimate inspiration and very much linked to emotions.

NO.ON by Raffel Pages
The NO.ON hairstyles are inspired by man's relationship with technology, the thin line between the real and the virtual.

Growing Out Your Hair
Growing out your hair, especially when you have rocked a pixie cut for a long time, is probably one of the hardest things you can attempt to do in life.

Fashionable Hair for Fashionable Men
It is totally acceptable to care about your hair and actually have a desire to maintain the way that you look, keep up appearances and not let yourself fall by the wayside.

Men's Hair Care for Dummies
Easy to follow tips for men's hair care. The basics when it comes to establishing a regular hair care routine.

Sensual Secrets by KLIPP Frisör
The looks of this collection are very attractive and mysterious. The cuts, colors and styling are relaxed, natural and of timeless beauty.

The Urge to Cut
Reasons why women think about chopping their long hair, what brings up the urge and how to combat the urge to cut.

Partner Looks and Hairstyles
Hair is a perfect medium to stand out in the crowd and let everyone know that you love your mate. Matching haircuts or hair colors are much fun!