Updates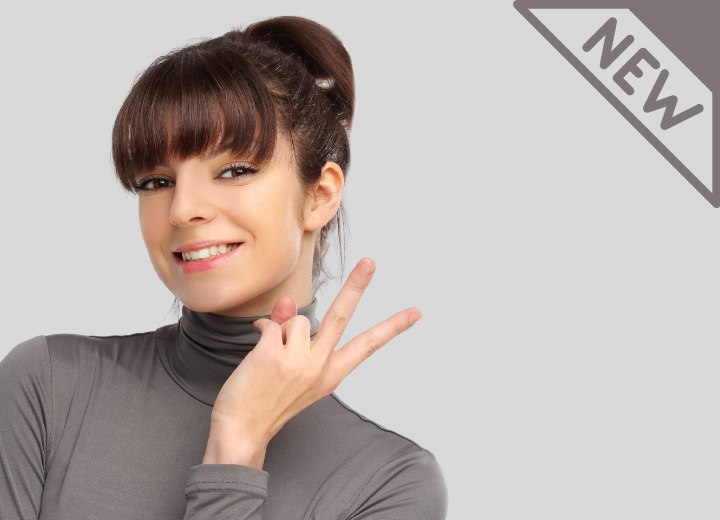 50% ROLL 50% ROCK by ksfh
For this collection, ksfh leaned on details of hairstyles from the past and combined them with a high dose of the present. The result is a new age rock and roll story with remarkable hair creations.

Imagine by kpOchs
With his 2023 hair collection, kpOchs sends a message of peace, full of current trends and style. A coordinated life encapsulated by precise haircuts and hair colors.

Chiaroscuro by Laetitia Guenaou
Through her fall/winter 2022/2023 hair collection, Laetitia Guenaou created hairstyles to pay tribute to Rembrandt, a painter she admires for his work of light and shadow.

MYSELF by Mič Styling Academy
A story of the passion fueling the Young Mič Styling stylists. With contemporary hair cutting techniques and a tribute to new and natural hair colors, they highlight the beauty of hair.

How to Deal with Damaged Bleached Hair
Bleaching your hair can come at a price: hair damage. These tips on how to repair damaged bleached hair should help set you on your way to healthier hair.

NO FILTER Collection by Four Reasons
With this beautiful collection of hairstyles that are perfectly wearable in everyday life, Four Reasons surprises us with a "too glam to give a damn" attitude.

Growing Out Your Hair
Growing out your hair, especially when you have rocked a pixie cut for a long time, is probably one of the hardest things you can attempt to do in life.

Men's Hair Care for Dummies
Easy to follow tips for men's hair care. The basics when it comes to establishing a regular hair care routine.

The Urge to Cut
Reasons why women think about chopping their long hair, what brings up the urge and how to combat the urge to cut.

Hair Wheel
Not sure if you want to cut your hair shorter? Use our haircut wheel to let chance decide what your new look will be!

Pudre by Laetitia Guenaou
The muses by Laetitia Guenaou invite themselves to a powdery atmosphere, all in lightness, evanescent and in motion. Pure and graphic, open to all possibilities, they magnify femininity.

Partner Looks and Hairstyles
Hair is a perfect medium to stand out in the crowd and let everyone know that you love your mate. Matching haircuts or hair colors are much fun!