Garnier Nutrisse Announced Drew Barrymore as Brand Ambassador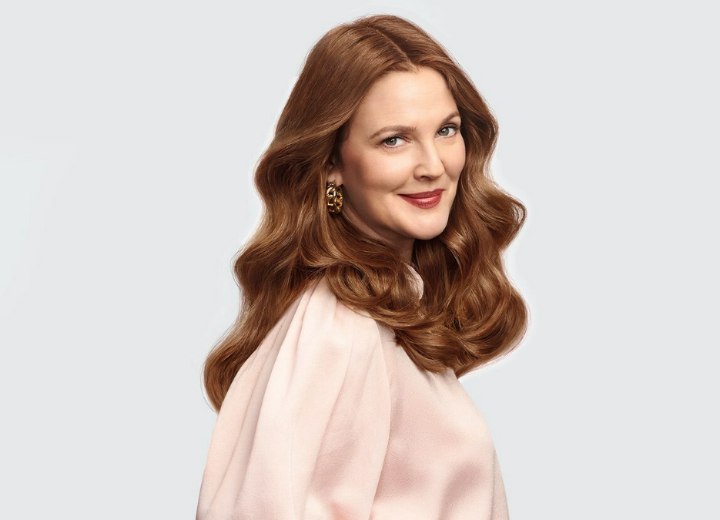 Garnier announced that they have appointed Drew Barrymore as Brand Ambassador for Garnier Nutrisse, which is an expansion of her current role with the Garnier brand.

Drew Barrymore has declared herself an enthusiastic at-home hair dyer, and her debut role is a creative campaign that showcases Garnier Nutrisse's new and improved Nourishing Color Crème formula for nourished hair and better color, which includes five fruit oils: avocado, olive, shea, argan, and coconut oil.



The creative emphasizes her appreciation for effective, user-friendly products and includes tips she's learned through trial and error. These tips include using the brand's shade selector tool to find the best shade, choosing the lighter shade if between two shades, utilizing two mirrors to ensure full and even coverage, as well as rinsing with cold water to avoid color fading.

Drew Barrymore says that it's no secret she has been a Nutrisse user for years. She's excited to expand her role with Garnier and share her love of the new Nutrisse Nourishing Color Crème. She says that she's been every hair color imaginable, and that the updated formula provides a great shade that takes care of your hair while coloring and is so easy to do on your own. She prefers shade 70 because it's very dark and hides her gray hairs.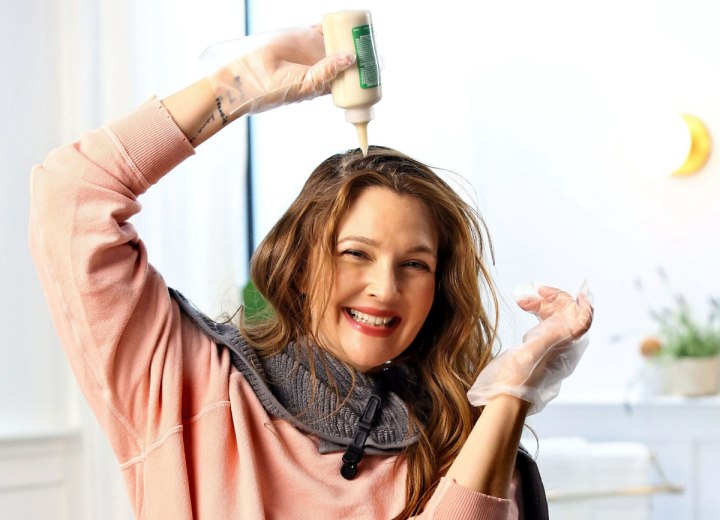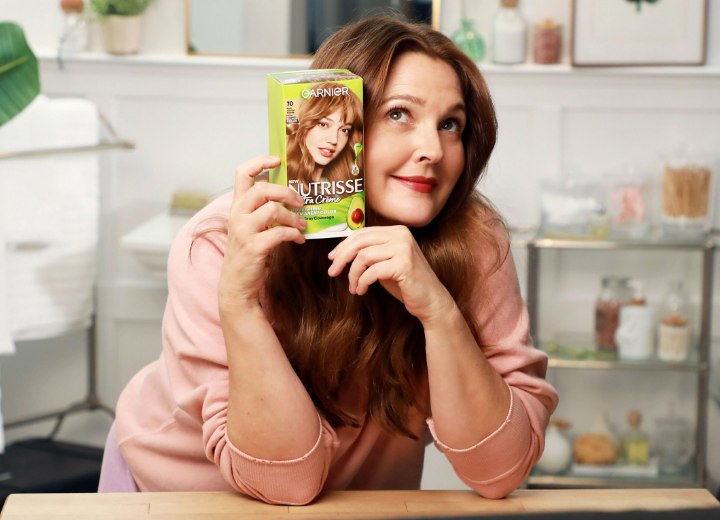 Garnier's Senior Vice President, Ali Fakih, says they are delighted to see their partnership with Drew Barrymore broaden into hair color because she is a genuine advocate, with the capacity to bond and relate to her audience in a manner rarely seen in the celebrity world. He believes that her affinity for hair color and her "do it myself" spirit make her the ideal choice to be their Garnier Nutrisse Brand Ambassador.

Powered with Color Boost Technology, Nutrisse Ultra Crème Nourishing Permanent Color covers 100% of gray hairs and nourishes while it colors, resulting in hair that is twice as shiny, and for improved, richer color (compared to unwashed, colored hair). The brand offers over 30 shades for every hair texture, and their online shade selector includes a one-minute quiz to help you find and virtually try on the perfect Garnier hair color for you. This makes it easier than ever to color your hair at home.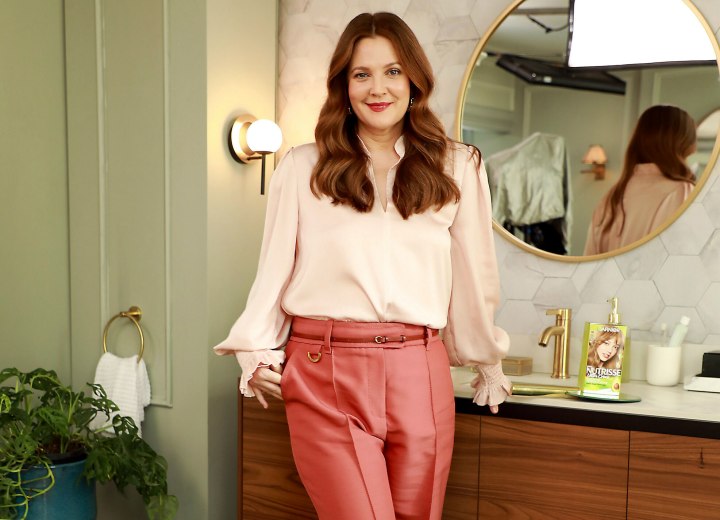 Garnier Nutrisse comes with a fruit oil ampoule that user pour directly into the mixture. The nourishing post-color conditioner is infused with five responsibly-sourced oils: avocado, olive, coconut, argan, and shea. The new ColorBoost technology injects intense dyes into the hair fiber for richer, radiant, and longer-lasting color with 100% gray coverage.

Garnier Nutrisse products can be found at grocery stores and drugstores. To learn more about Garnier, the new and improved Nutrisse Nourishing Color Crème formula, and Garnier's collaboration with Drew Barrymore, please go to www.garnierusa.com.

The photos show Drew Barrymore on the set of her first commercial for Garnier Nutrisse. The creative started airing on February 27, 2023, and includes TV, digital, and social media content.

Source: Garnier/PR Newswire

See also: More about coloring hair