Redheads (2)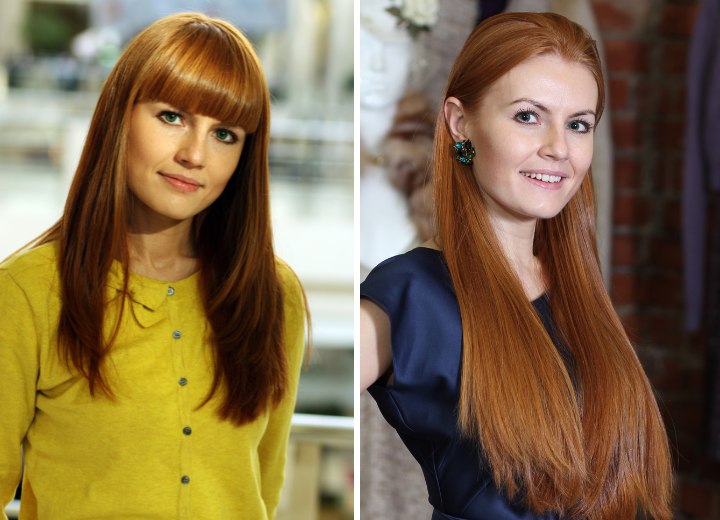 Previous Page

Orange-based redheads have to be careful of the colors they wear in both clothing and make-up, or else they run the risk of color clash. The best colors for orange-based redheads are light or pastel shades of green, aqua, blue, and lilac.

Oranges, bright reds and bright yellows should be avoided as they can cause the wearer to appear washed out. Dark shades of green, blue and violet will also make the orange-based redhead appear pallid and haggard.



Darker reds and auburn browns tend to be red-based, and also look best in greens, blues and violets, but should choose the darker, jewel-toned shades lest paler shades of these colors leave them looking sallow. Dark reds and auburns also need to be wary of yellows, reds and oranges and should choose subtle shades of these colors if they are to be worn. The red-based redheads often have darker pigmented skin, and the eyes usually tend toward hazel and brown, though any color is possible.

These color warnings apply primarily to clothing choices, though they do also apply in color choices for makeup. For make-up however, there is a simpler rule of thumb to follow. Whether it's orange or red-based, red hair color of any shade is a warm color, and calls for warm tones in make-up.

Orange-based redheads usually call for lighter tones of the warm family (soft blush pinks, for instance), while red-based redheads with darker shades of red hair can wear the darker tones of warm make-up color (for example, cherry reds).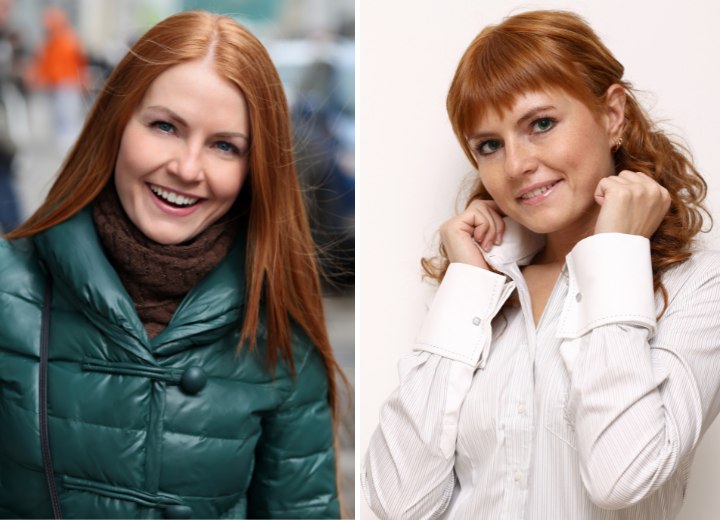 Make the Most of Your Reds:

While taking proper care of your hair is important no matter what color hair you have, for redheads damaged hair can look especially harsh. Red hair is so eye-catching that it demands to look good. Be sure to condition your hair every day, regardless of whether you shampoo or not. Healthy-looking and shiny hair allows the red pigmentation to literally glow, showing its inner fire.

So whether you want your red hair to be short or long, straight or curly, be sure to keep it as smooth and healthy as possible and you will be pleased with the compliments that are sure to come your way.

Stacy - Hair Stylist ©Hairfinder.com

See also:

Tips for reheads

Redhead extinction

The 4 basic hair color categories

Why do blondes have a higher hair density than redheads?