Comparing Hair Colors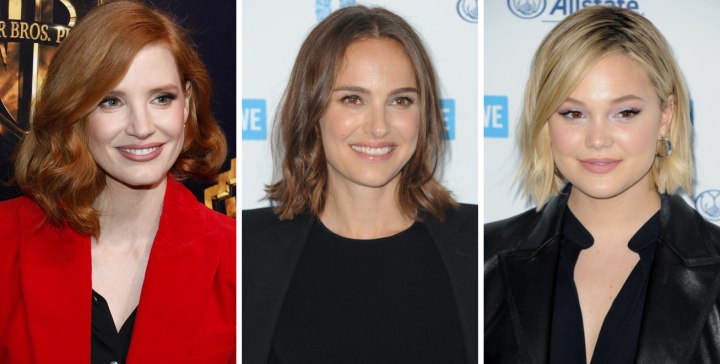 All it takes is a walk down the hair color aisle in your local market or beauty supply store and you immediately realize that there are so many colors available it seems impossible that there could be that much difference. The sheer number of different shades and tones of hair color account for the unusual color names to be found.



Of course, knowing the names of one particular hair color product's shade doesn't necessarily mean that the name will be the same for another product with the identical color. Such are the hazards of naming conventions, and a free-market economy. But, there are some basic color families that when you know them can help you make better choices, and even more easily explain exactly what color you want.

The Basics:

Hair color falls into four basic categories: Blonde, Brunette, Redhead and Grays. Every possible color of hair fits into one of these categories. There are some colors that fall into two of the categories at the same time. These crossover categories are bridges from one color group to another.

All hair color is a result of the presence or absence of melanin in the cortex of the hair. This melanin comes in two forms: eumelanin, which is responsible for creating black and brown shades in the hair, and pheomelanin, which is responsible for red and yellow/blonde tones. The combination of these melanin types creates all the possible natural hair colors. The absence of melanin is what makes gray hair.

Let's take a look at the color categories and how they relate to one another.

Brunette:

From coal black to the color of burnished wood. Brunettes are found in shades of level 1 through level 5, and are mostly made up of eumelanin pigment in the hair. Hair colors found here are those often referred to as rich chocolate brown, sable, and moon-kissed brown.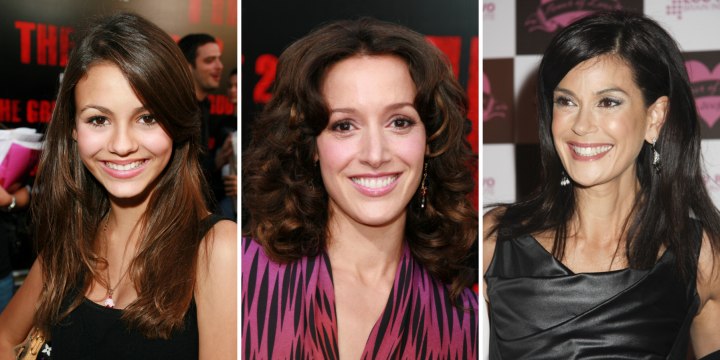 Here we see a sampling of celebrity brunettes who manage to make the dark hair a mark of smoky sensuality. Who needs to be a blonde bombshell when you can be burning Brunette? Featured photos are Victoria Justice, Jennifer Beals and Teri Hatcher.

Blonde:

The shades referred to as blonde range from the very light brown to near-white platinum shades. Blondes contain small amounts of pheomelanin and sometimes eumelanin, and typically fall between the levels of 6 and 10 in lightness level. You'll find some blonde tones referred to as honey, sun-kissed, and harvest gold.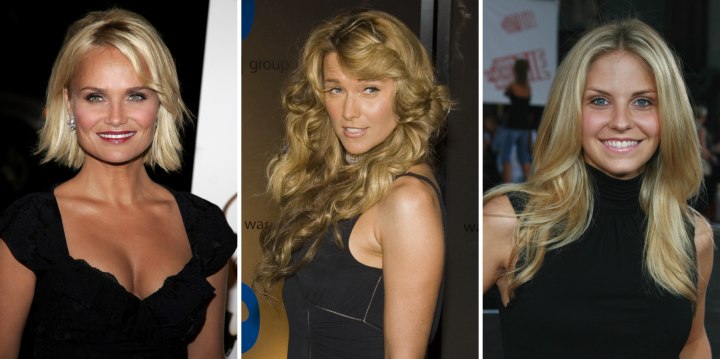 Kristin Chenoweth, Lucy Lawless and Nikki Griffin put the "BOOM!" back in bombshell with these sunny tresses. From the bright sunshine gold of Kristen's short style to the natural soft fawn color of Sarah's long locks, it's easy to see why gentlemen prefer them.

Next Page