Balmain ClipTape Extensions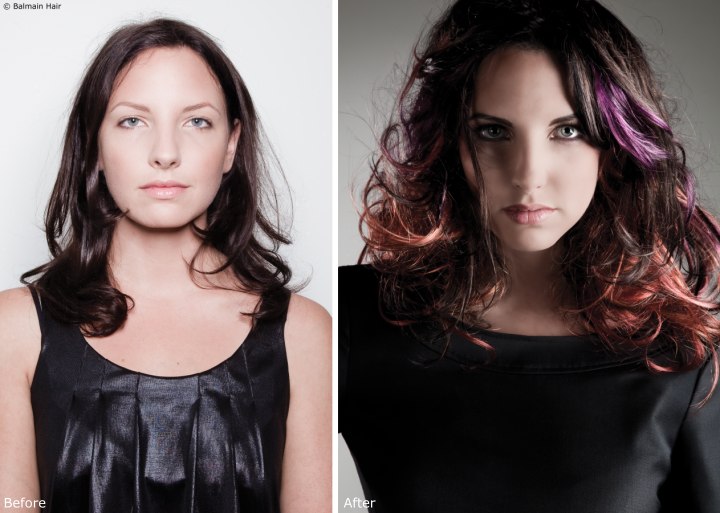 The backstage collection, ClipTape Extensions from Balmain Hair is the ultimate tool to create easily the latest fashion looks.

The 100% human hair products, the broad color collection and the 3 different hair lengths guarantee fabulous results. Each customer can choose between the application with either clips or tape.

The clip system will be used for daily application to play around with color, volume and or length. The tape is a semi permanent application that can last for a period of 2 till 4 weeks.

The 1 minute attachment for both application systems makes it easy for the hairdresser to add extra hair and provides instant result.




The re-usable ClipTape collection is a useful tool for hairdressers to offer their clients affordable trend changes.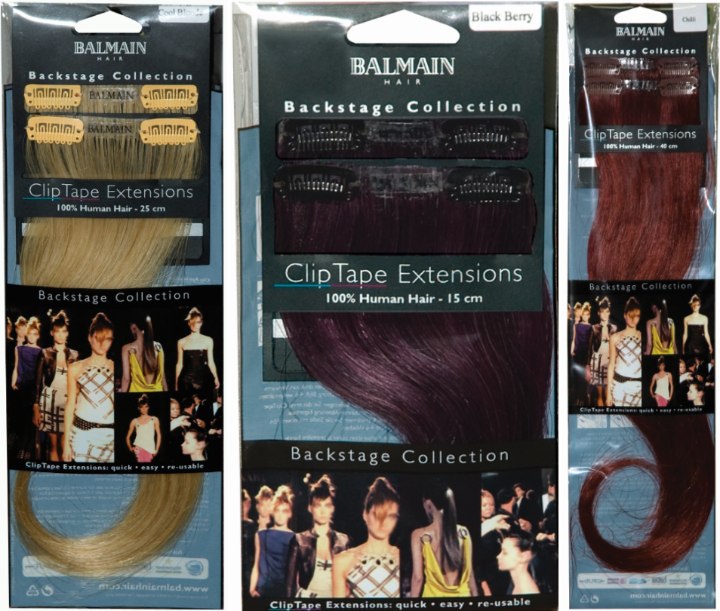 • ClipTape 15 cm. Create extra volume in a fringe or a add a stylish color.

• ClipTape 25 cm. Add high- or lowlights quickly or create voluminous hair.

• ClipTape 40 cm. Add color, volume and length for a fashionable hair style.

• The ClipTape exensions can be cut into smaller strips, flexible highlights or lowlights to work with.

• Layered hair for natural integration.

• 6 Months quality guarantee on the hair when using Balmain Hair Care.

Images: ©Balmain Hair

See also:

Fill-in Extensions

Balmain Système Volume

The DoubleHair Strip by Balmain