VOG Coiffure
Hairstyles Autumn-Winter 09-10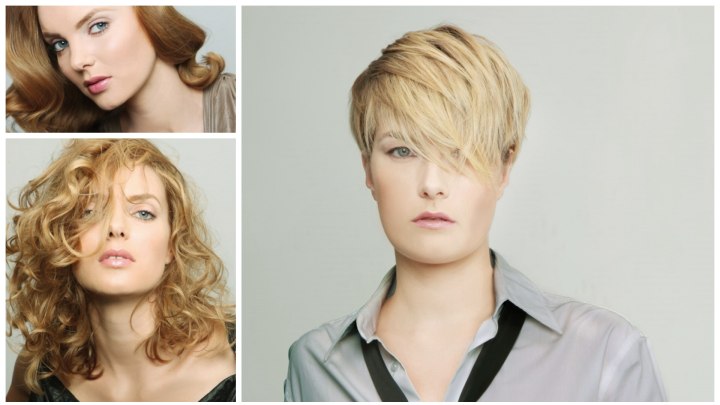 Though the collection itself is small, consisting, of only three looks at this point, the impact is nevertheless BIG. The styles are all extremely different, but share common threads. Apart from the fact that they are all built on blonde canvasses, the styles show their own ideas of romance.

And in spite of representing three different textures and wave patterns, each can be called "soft". In all, the collection makes up in interest what it lacks in numbers.


Very Short Layered Haircut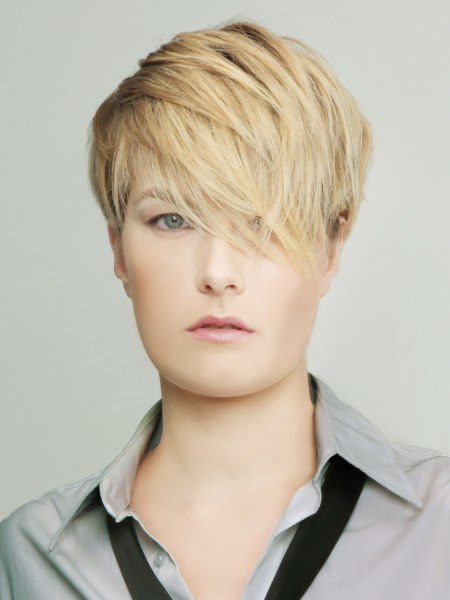 While a very short, layered look, this isn't your mother's gamine cut. Its razor-cut layering features dramatic contrast between the lengths on the top and the tapered short lengths to the sides. The layers are choppy and create long thick tendrils that layer across the scalp offering subtle plays of color and visual interest by creating patterns in the finely highlighted strands.

To craft this look, you are best to begin with normal to coarsely-textured hair with very little wave. Use a sculpting paste on towel-dried hair to add structure and definition to the strands without giving a stiff look, then blow out the hair to prevent the "wet look". Direct the airflow upwards for lift at the scalp to give fullness, and once dried, use a small amount of the sculpting paste or a pomade to add more definition to the style and give the finishing placement.


Glamour Girl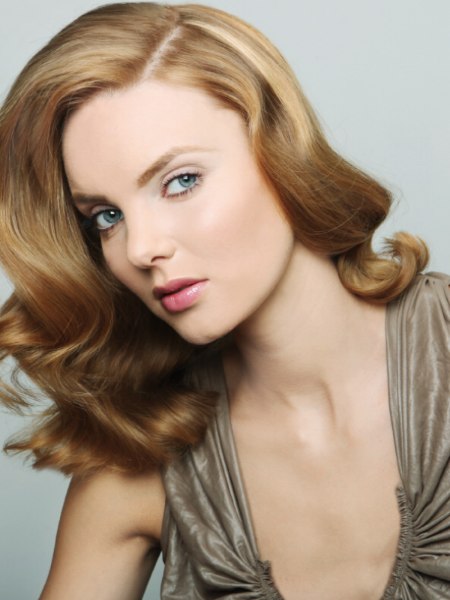 This long hairstyle features minimal layering and the layering that is in place is very controlled. The overall impression is very sophisticated and sleek with a glamour girl quality. The style has an almost vintage feel. Styling would almost certainly be achieved through a roller set.

The combination of setting lotion and damp hair wrapped on large rollers and dried gently under a hooded or bonnet dryer, means that the hair can be brushed out into satiny smooth sheets of waves. The side parting gives the style an asymmetrical slant which makes it a great look for those who want to draw focus away from prominent features.


Curls Standing Out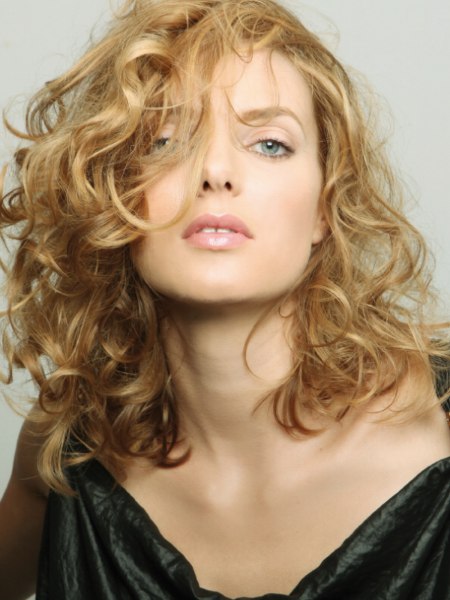 This long hairstyle is a departure from the other in that its layers are the center of attention and are emphasized in the style. The tawny blonde is given depth with streaks of gold running through it that make the curls stand out.

Getting this style is likely the result of a hot roller set or Velcro roller set that is warmed with a small amount of product and allowed to cool and dry fully, then combed-out using the fingers for a tousled, just-ravished, seductive look. If the curls become too diffuse, then a light mist of hair spray can be used to gently scrunch the hair and redefine the curl.

Hairstyles: VOG Coiffure