Barbara Wuillot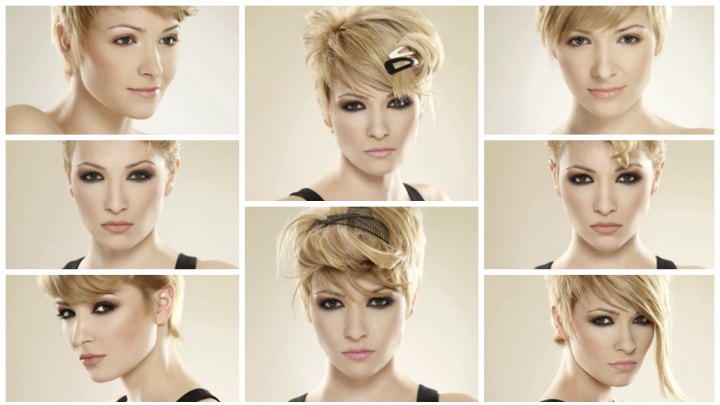 In her new collection of high hair fashion the fantastic Barbara Wuillot explores the various expressions one single haircut can have. This short blonde haircut has been styled in a range of exciting looks that cover the range from a neat office look, daring and wild styles to sultry and super sexy, feminine stylings. One cut, one head, many moods.

Yes, it is practical, but far from being bland. Barbara Wuillot knows hair and she knows that women want to express themselves in different ways on the many levels of their modern, multitasking world.



The base cut has a short, gradated neck and smooth layering that increases in length towards the top and the front. The soft beige blonde color has lighter and darker sections for great dimension and flattering radiance.


Elongated Pixie Style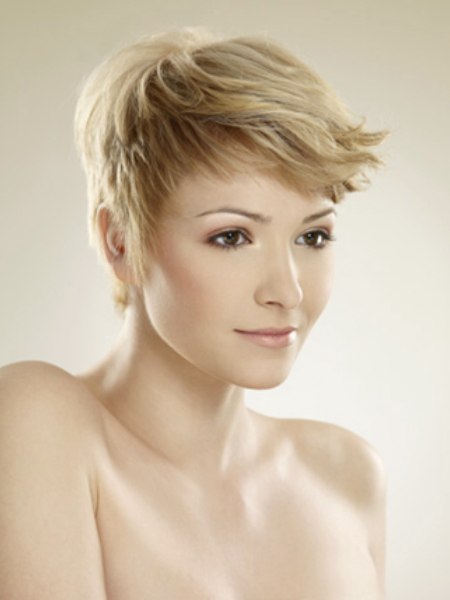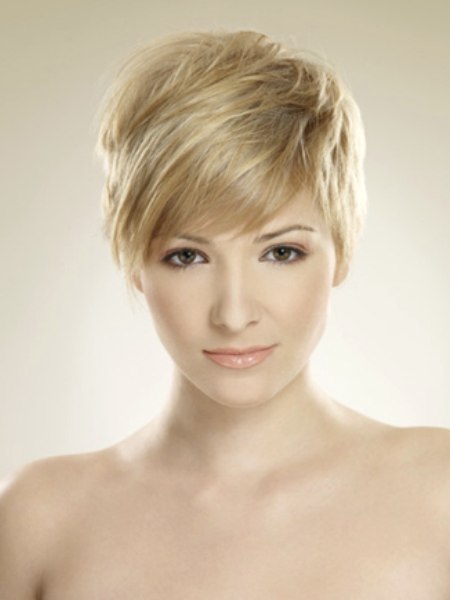 The pixie style cut comes with gentle layers and an elongated section in front that can be styled left or right, up or down, smooth or curly. In these two variations on the genius base cut the hair was styled for volume in the back and on the crown while the front gently flows to one side.

The first picture shows us the refreshing effect of the tips of the bangs slightly curled upward; the second hairstyle is less feisty and more elegant with fuller bangs styled diagonally across the forehead.


Flexible Pixie Cut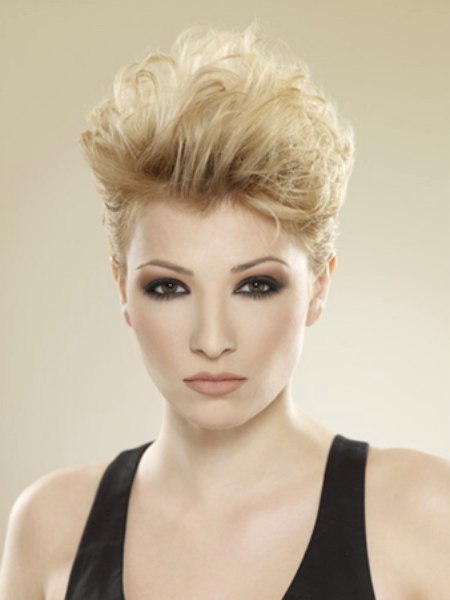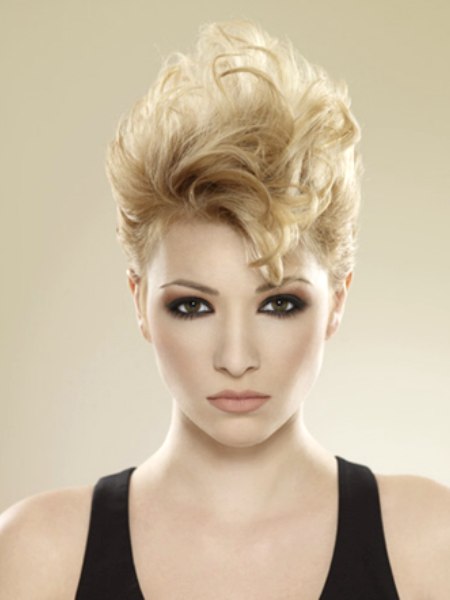 The increased length of the top hair allows for a lot of volume to be styled towards heaven. This fluffy version of the flexible pixie haircut expresses female strength and rebellious sex appeal. The sides where tightly styled toward the back and the crown received a curling treatment with large rollers or a large barrel curling iron.

The hair is also gently teased and held in place by a good amount of hairspray. Pulling one strand into the forehead takes the extravagant, elegant version to a more rebellious level that reminds us of some rockabilly styles that go so well with tight, black leather clothes.


High Fashion Pixie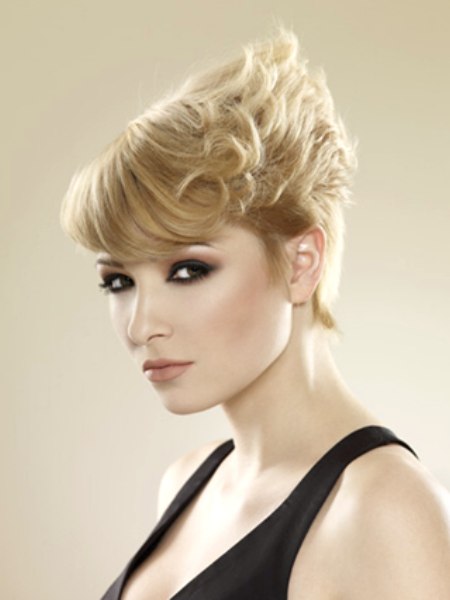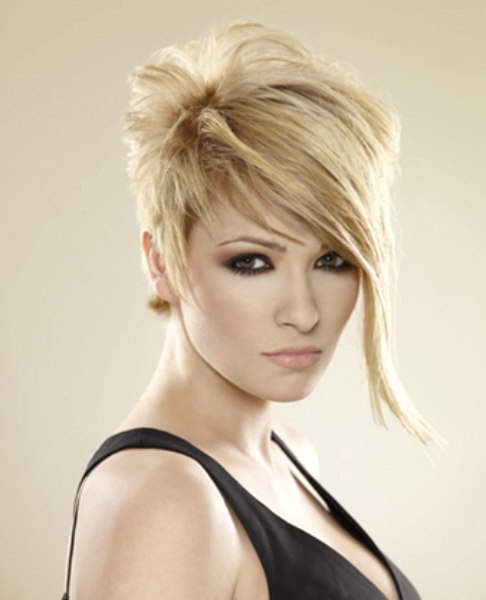 The high crown always radiates femininity and fashion. Barbara Wuillot adds her vision of texture and movement and out comes a unique, high fashion eye catcher that can make it from the boardroom to the bistro with ease.

On the first photo curls undergo an artistic metamorphosis from a slight ripple in the bangs, to a rounded and uprising curl, that breaks into a rush of volume on the crown. The straight front on the next photo, jets across the head from a high anchor and is radical, punky but sophisticated.


Fashion Pixie and Barrettes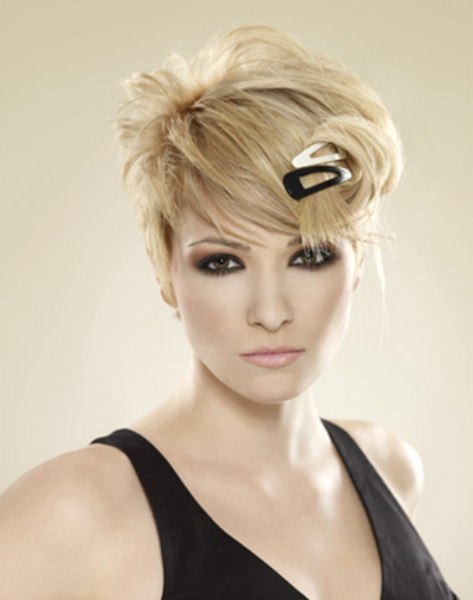 Let's have some fun with barrettes! On the first example, the long strand of the previous hairstyle was coiled up and attached to the bangs with one black and one white simple snap on clip. The rest of the hair is casually fluffed with diagonal straight bangs.

The delightfully tousled hair on the second photo has an artful effect with a large decorative hairclip that is nestled in whirls and twirls of blonde beauty. A few loose strands over the eyes add to the playful effect.

Hairstyles: Barbara Wuillot