Cebado
Hairstyles Spring Summer 10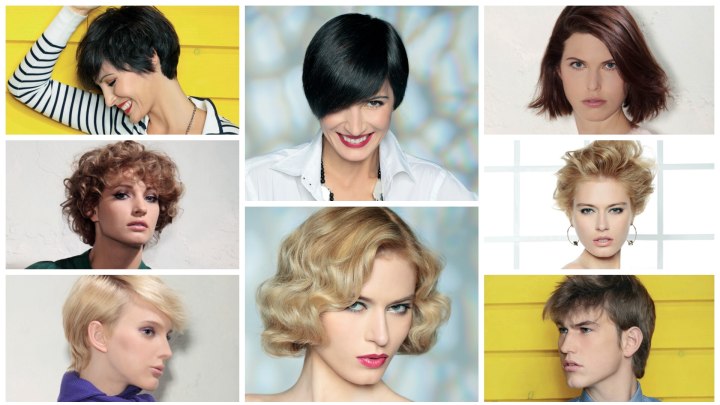 Scroll down for more photos ↓

As fresh as an early morning breeze and as stylish as ever - the new line by Cebado puts looking great back in our spring and summer seasons.

Well cut and beautifully styled, the hairstyles collection gives men and women hair a trendy, wearable look that does away with all traces of grunge and messy chic and brings back clean lines, defined contours and the skill of styling with a strong passion for fashion.



Choices are plenty for short and long hair. Curls are the star of the collection but never underestimate a sassy short haircut. The flow of the styles is as natural as can be, soft, feminine and full of defined volume. The same goes for the hair colors.


Short Black Hairstyle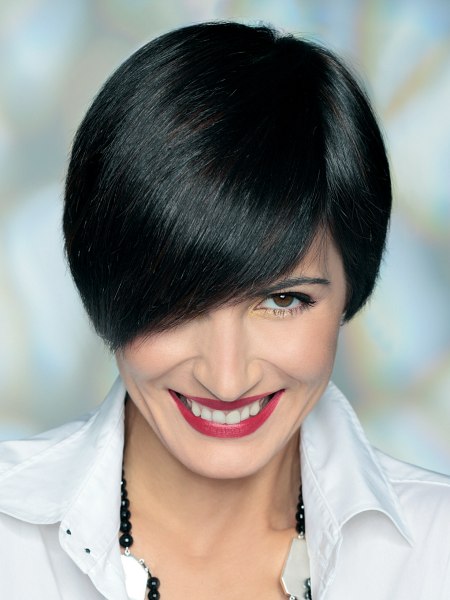 Great for office and for play, this superchic black short hairstyle outsparkles all competition. Cut for ultimate smoothness with a beveled edge and soft layering, the contour is perfectly round and flattering.

The long bangs provide a high trend factor and it's the mere simplicity of the haircut that exudes this irresistible timeless elegance with a casual side note. Easy, fun but always sophisticated.


Attractive Short Haircut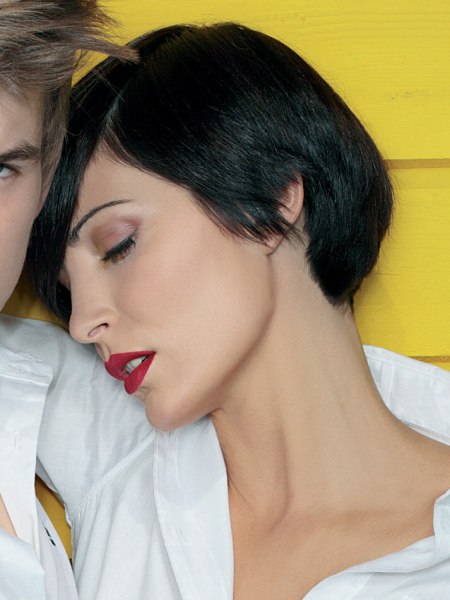 The previous short haircut has many faces. Styled with a more casual approach, allowing more definition for individual strands and even a few stray ones on the side it gives into its seductive side.

This view also shows more of the shape, especially the gorgeous graduated back that enhances a slender neck line.


Versatile Short Haircut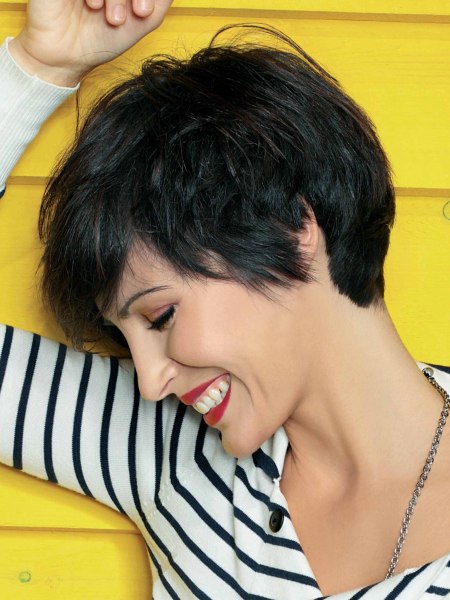 More texture brings more momentum to the layers of the fresh and playful versatile short haircut. A whole new dimension of movement is developed by changing the styling from a smoothing serum to a moldable wax or flexible gel. A little ruffling with the fingers and a new, hot look is ready for the summer party.


Simple Haircut with Curls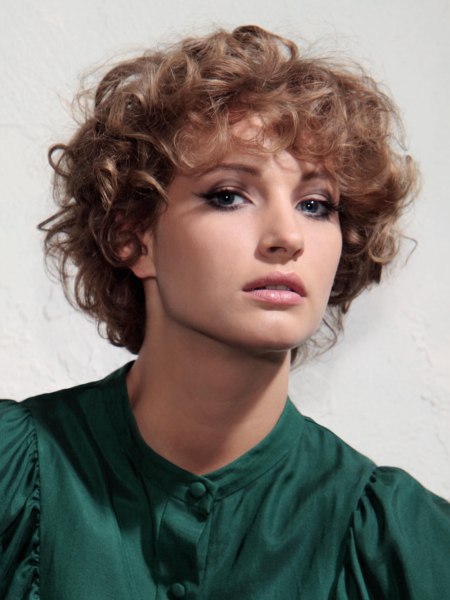 Become an angel of love with a head full of thick, well-defined curls. The bedazzling spirals surround the head in even length and even volume from nape to fringe.

Another example of a hairstyle with breathtaking simplicity that comes with high flexibility and lots of styling options. This summer the motto is however - keep it simple and natural, but be stunning!


Beveled Bob for a Sporty Look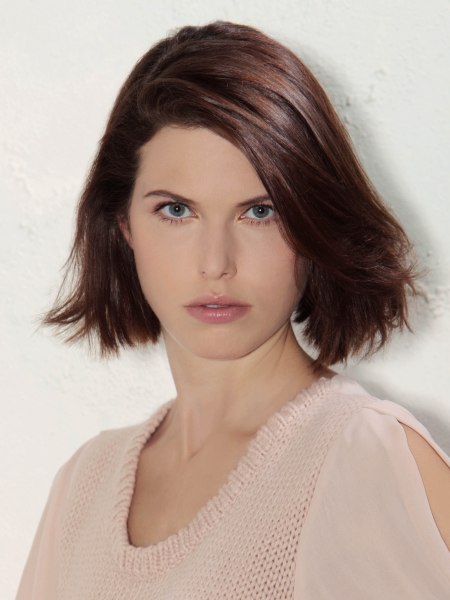 Work-out in style and look great even after a long swim or your yoga session. This haircut will hold up to all elements and is one of the most low-maintenance options out there.

The long bob was slightly beveled at the ends and of course textured for a soft cutting line. This provides the volume and the wispy flow of the dark walnut colored hair. If it gets too hot, it is still long enough for a cute ponytail or scrunchy knot.


Bob with Vintage Waves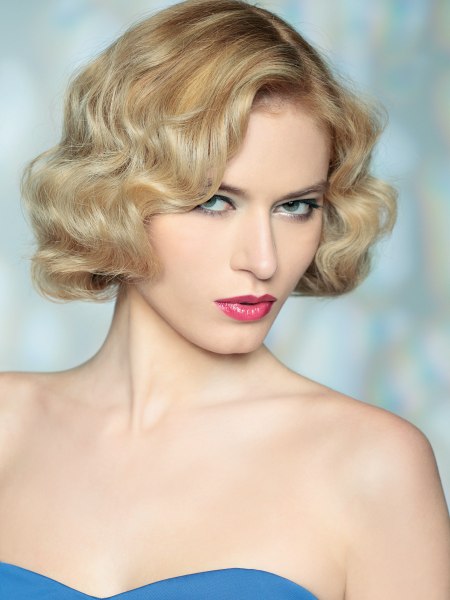 Renee Zellweger sports this look every now and then and it is a timeless and appealing choice not just for Hollywood Sirens. The medium long bob was crafted into large, regular waves that bring a sultry 1930s flair to fashion goddesses.



Combined with the innocence of the vanilla blonde color, highlighted for more dimension with a kiss of light blonde, this hairstyle is an attractive and explosive mix that broke hearts decades ago and still does today.


Angelic Waves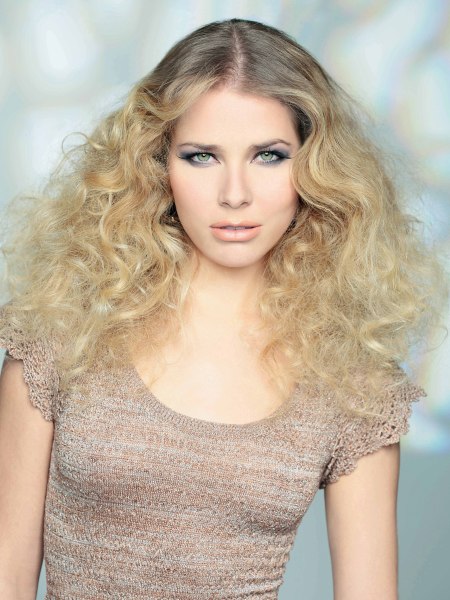 Who does not love angelic waves full of volume, vibrating in a high-frequency shade of blonde and framing a pretty face with their golden radiance? This version of the ethereal favorite is as simple as these luscious locks can be with the humble and endearing center part and larger waves along the sides, both giving the long hair a more casual and very natural approach.


Spiral or Corkscrew Effect Curls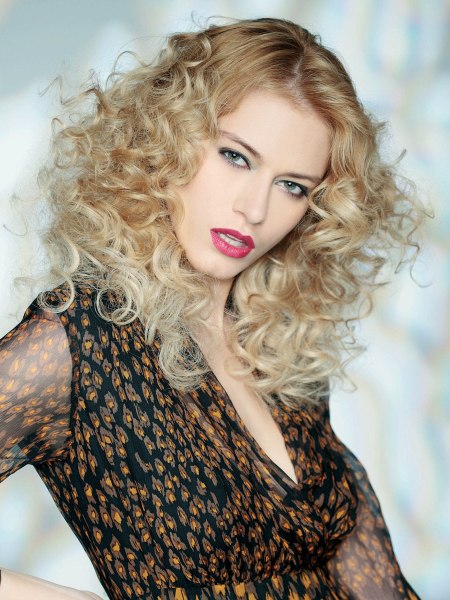 More definition and a pronounced spiral or corkscrew effect for the curls of the long blonde mane takes it far away from the long wavy hairstyle. Here the inner feline is unleashed and ready to pounce out into a hot summer night.

The part has moved slightly to the side, and the hair was gently crunched to build volume, shape and definition. The make-up also underwent a serious tune up with bright pink on the lips and pronounced eyes.


Well-coiffed Short Haircut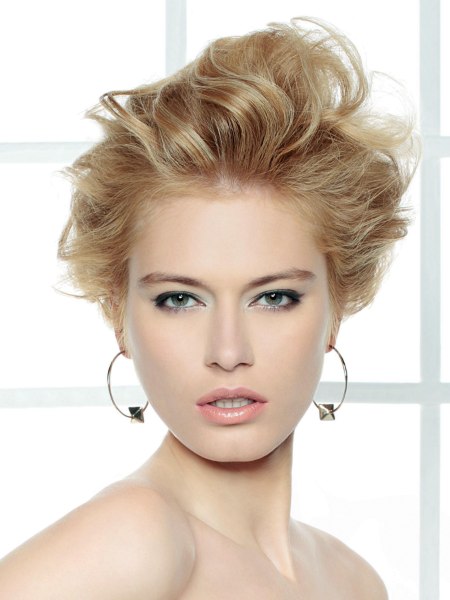 Light volume, refreshing movement and a sunny color are the secret to the special glam factor of this precious short haircut. Who needs elaborate up-styles when a well-coiffed short haircut gets you through the night in luxury without all the weight and the worries?

Trapezoid layers with the longest ones on top were styled to large waves flowing from the face to the back in grand sweeping motions. Highlights on the medium blonde enhance the movement and bring in even more sparkle.


Blonde Short Haircut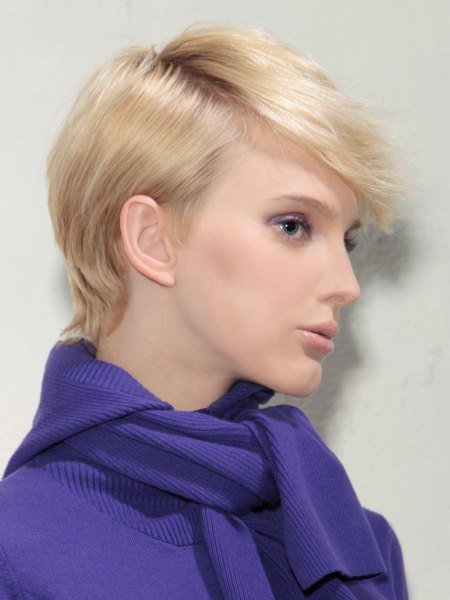 The gamine short haircut features a lot of texture that gives it its distinct softness and shape. With the full crown and back section it is a very feminine haircut and has its own seductive charm.

Paris Hilton has sported similar hairstyles and showed us how great they look when wearing a party dress or holding a tennis racket.


Cool Summer Looks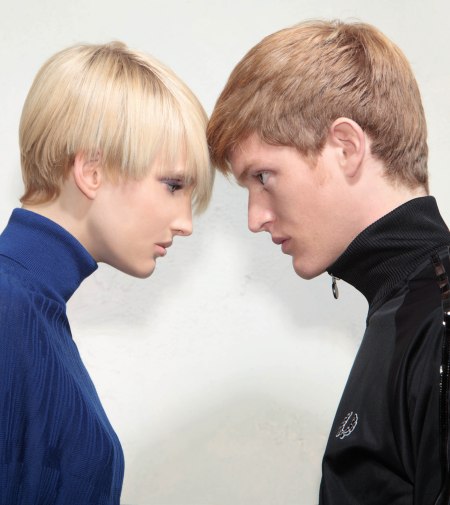 Texture is the key for cool summer haircuts for both sexes. She is wearing a modified page cut, charmingly androgynous and definitely a trendy, fun choice for the warm season.

He sports short, finely textured layers that adapt to the texture of his head and make a small fashion statement with the longer fringe.

Both haircuts are classic but the into the face styling and natural colors give them a 21st century trendy edge.


Cool Men's Haircut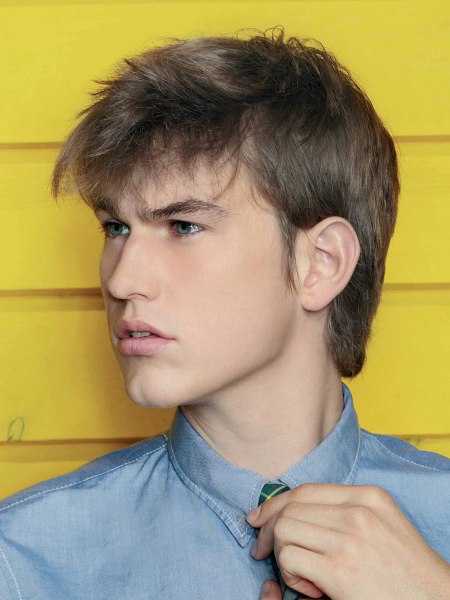 All elements of a cool men's haircut are rolled into one. A textured, ruffled fringe, dandy sideburns and a clean cut smoothly layered neck. All bases are covered and above all the refined cut with its soft texturing and handsome dark blonde color lets him experiment with many styling options from office to beach.

Hairstyles: Cebado

See also: Short hairstyles | Medium hairstyles | Long hairstyles