Top Model Coiffure
Hairstyles Summer 11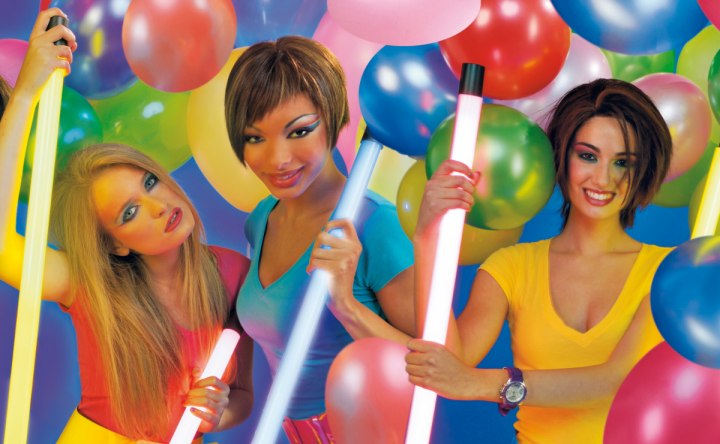 One of the most outrageous and fun hairstyles collections this year comes from Top Model Coiffure. These new styles will put a smile on your face and leave some happy pixie dust wherever you go.

Short and long, casual or glamorous - all bases are covered but nothing is ordinary. Intriguing, strong colors are combined with expressive hairstyles that show a lot of texture and interesting stylings.



Colors and cuts are modern but very wearable. Familiar shapes and hues are pushed to the edge and intensified, exaggerated for that extra spark. With all this eye candy sparks are sure to fly this summer!


Attractive Short Hair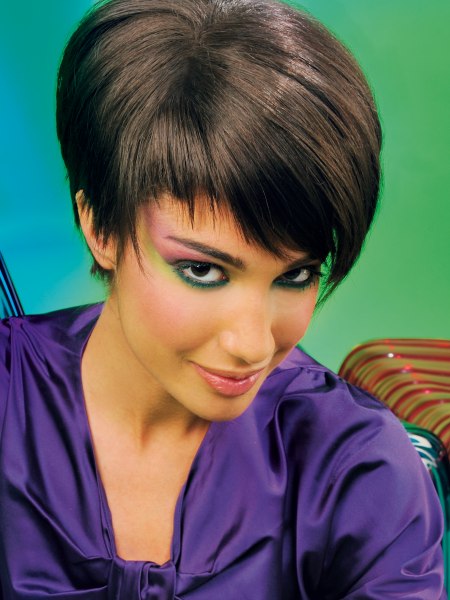 This summer seduction comes in short hair. This sassy short haircut is a great example for all the sexy and confident looks that are one of the hottest trends. Here it is the asymmetrical fringe that catches most of the attention with its jagged, beautifully textured edge.

The hair was blow dried over a thick brush to achieve the smooth volume and shine. The coffee brown base color is sweetened with a subtle application of copper highlights.


Modern Beehive Updo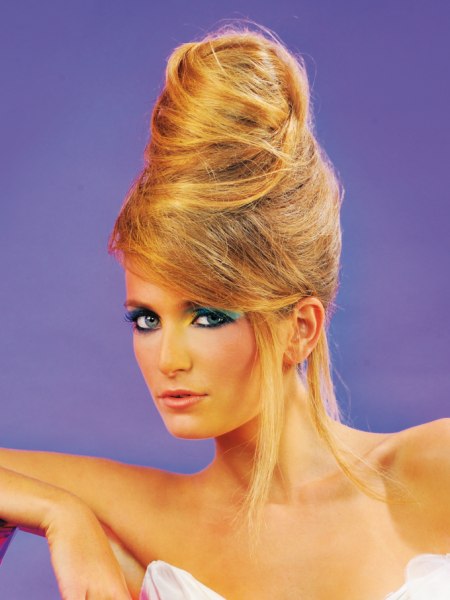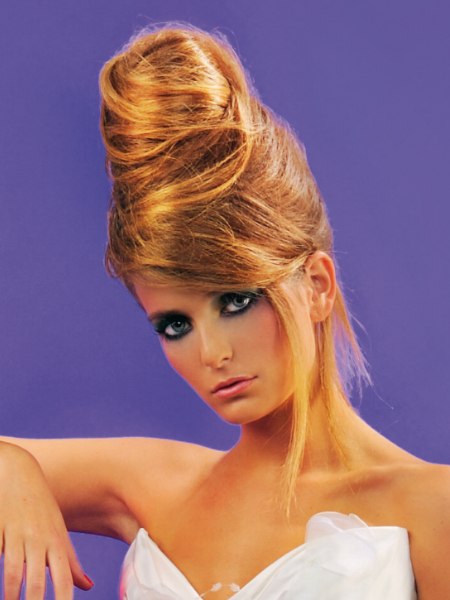 A very modern beehive is not just a great hairstyle for your wedding, but any other day, when you just want to feel special. The long hair was pulled through an iron and then coiled around the center layer by layer.

The casual looseness of the fringe is especially charming and fresh. A honey blonde on and amidst a dark blonde base brings enormous dimension and a captivating light.


Bob with a Short Neck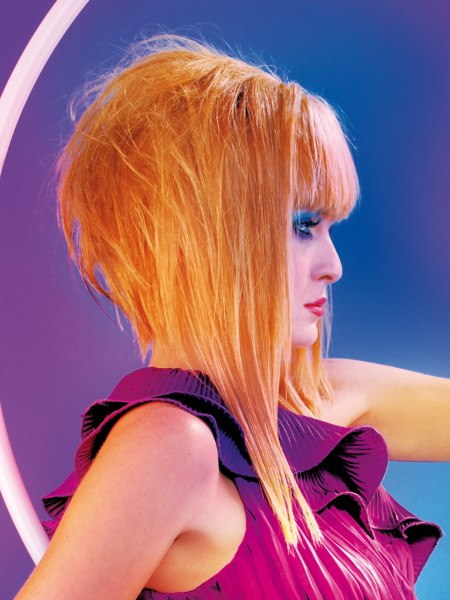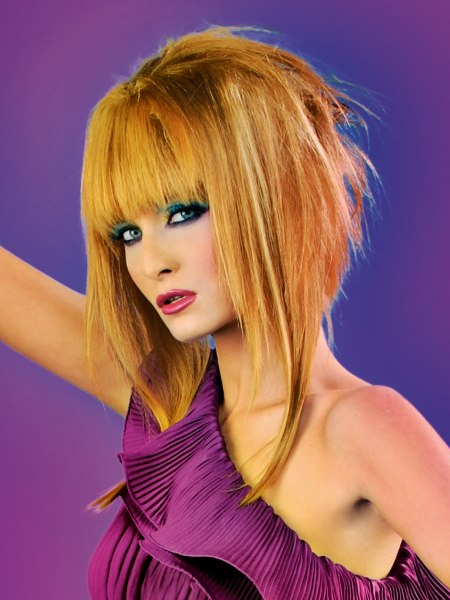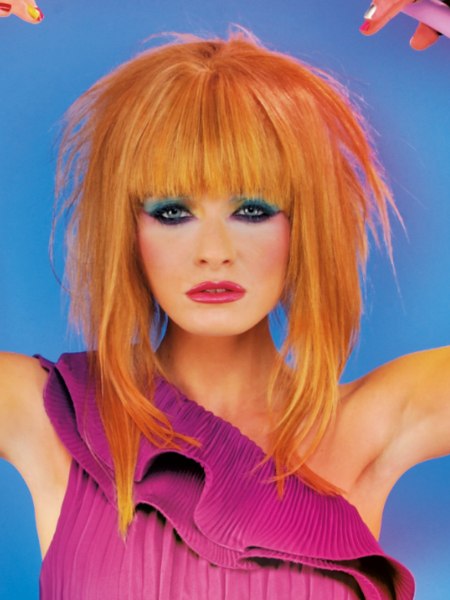 Liberate yourself and play! The perfect haircut to express the exuberant you is a deconstructed, exaggerated A-line bob that comes with a lot of bubbly energy and flaming colors.

The short neck was treated with a razor to take off unnecessary weight and add a lot of texture. The front falls steep and long on the sides of a straight cut, thick fringe. Blonde and a lot of copper turn up the heat.


Choppy Short Haircut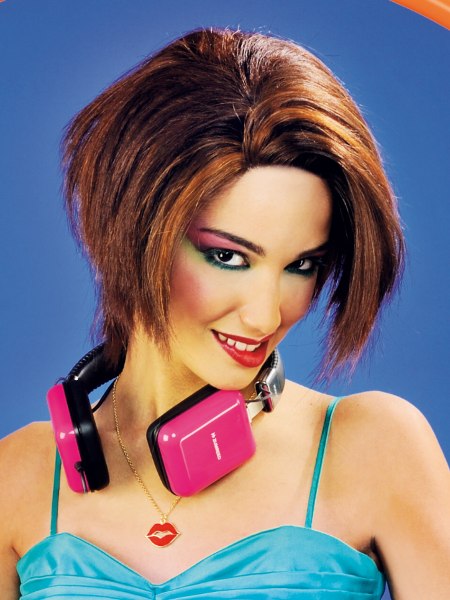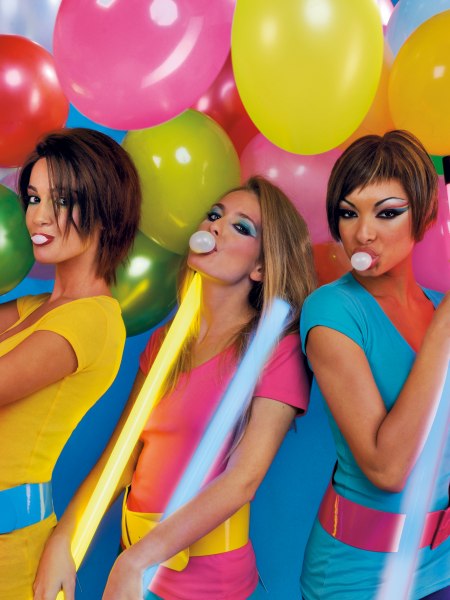 Show your mojo with a choppy short haircut of modern elegance. The long neck is gently graduated and the sides are cut in an angle to about chin length in front. All of the hair is textured to guarantee lightness and a lot of visual interest and choppy volume.



With a fluffy styling and the amazing color combination of a cherry-chestnut and warm copper accents this look will keep you gorgeous from beach to bistro.


Hairdo with a Bow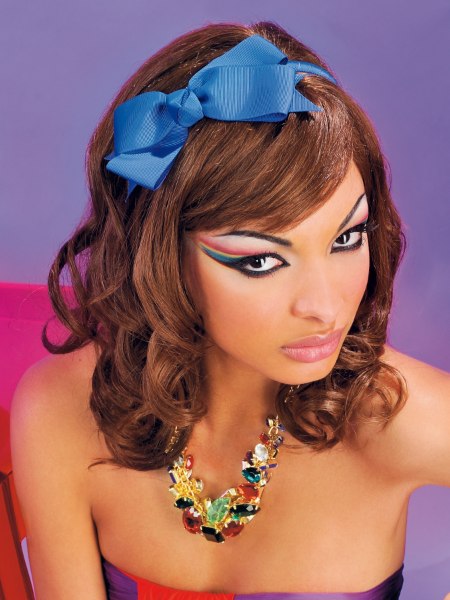 Bring a little humor into your days. A large bow will make you look irresistible and turn heads. Hair accessories are the secret winners this year and they come in many shapes and sizes. Be bold and add a splash of color to your curls.

This romantic and playful hairstyle shimmers in a shiny nutmeg color with caramel accents. A diagonal, textured fringe comes with some extra pizzazz.


Cheerful Short Haircut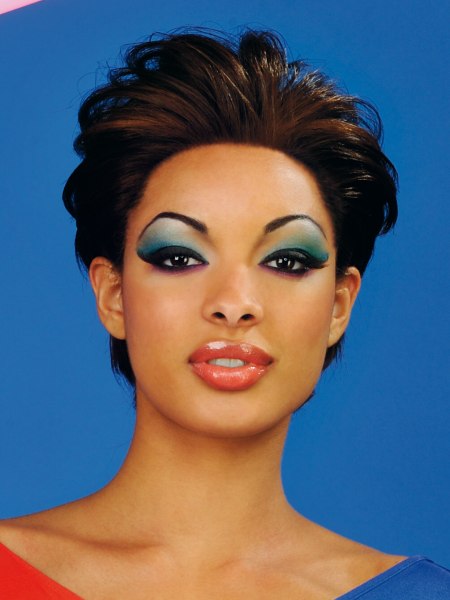 Cheerful short haircuts styled with ravishing elegance and style are making their comeback. Swift motion, lots of bounce and everything with a neat and clean expression frame the face while staying out of it.

No loose tendrils of shaggy textures disrupt the refined lines of this sexy and sophisticated look, here seen in a dark brown with caramel highlights.


Smooth Short Haircut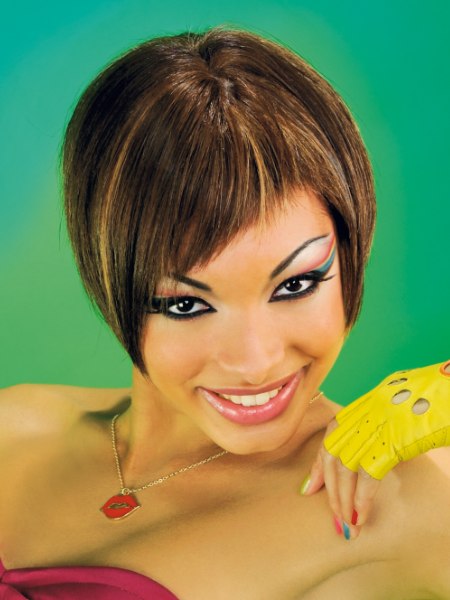 If you are looking for a fun, sexy short haircut that is on its way to cult status - look no further. Layered and angled in the fringe, it smoothes itself to your head and frames your face with chic and sassy dynamic.

Textured for extra softness it easily adapts to various styling options and looks stunning anywhere you go and in every situation. Fresh highlights are the icing on the cake.


Natural Look for Long Hair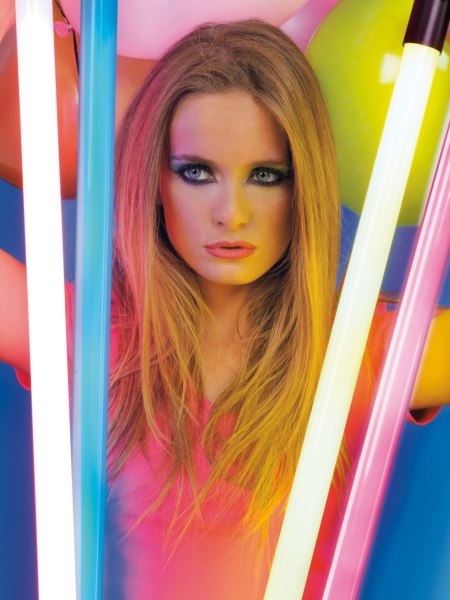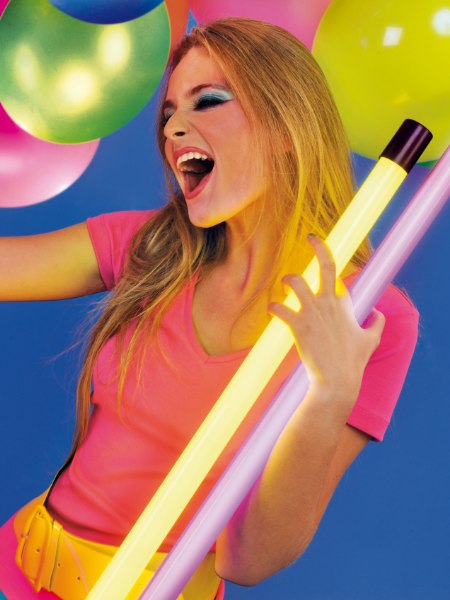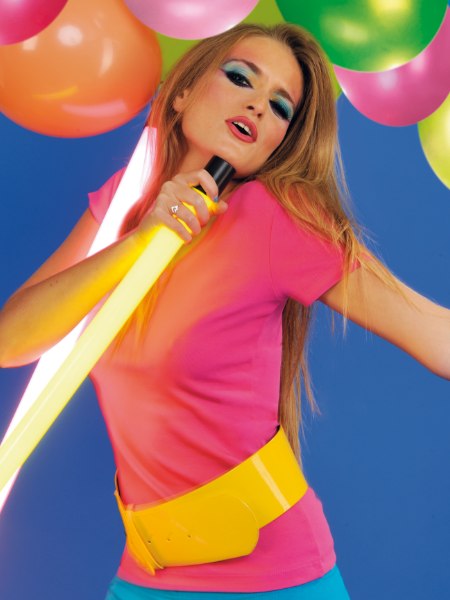 Long hair with a lot of texture in the lower quarter is the perfect fit for the wild ones out there. The natural look is enhanced by a zigzag partition in the center and a seemingly free fall - there is however some work behind all that naturalness, but no one needs to know!

Darker and lighter shades of blonde provide depth and dimension as well as a bedazzling radiance.

Hairstyles: Top Model Coiffure
Photography: Studio Didier Michalet & Karen Firdmann