Fabric by Ken Picton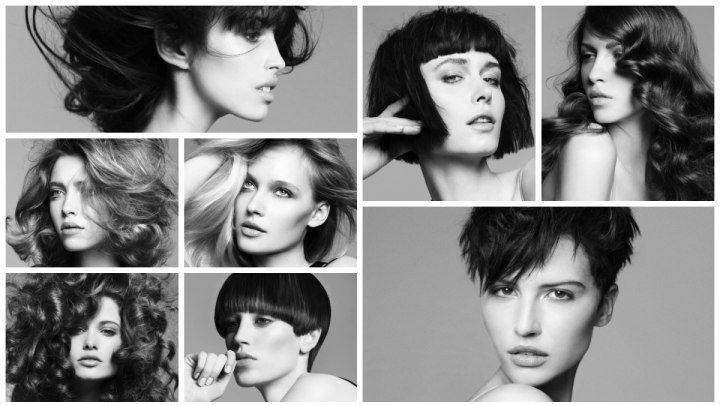 Scroll down for more photos ↓

In his hairstyles collection "Fabric" Ken Picton chose texture as the star of the show. In eight hairstyles various types of texture are explored in long and short cuts with sleek or turbulent surfaces.

Waves, curls, razor cuts are joined by intense texture created with state-of-the-art styling techniques. Common to all is an innate passion for fashion, vintage inspiration and modern appeal. Feminine, bold and unique as all of Picton's creations here, this stylish bunch focuses on the form and the artistry of cut and styling while the hair color takes a backseat.



The cuts reveal their classic roots but they are transformed to a new identity and character by a change in their inner and outer structure and textures.


Classic Long Hairstyle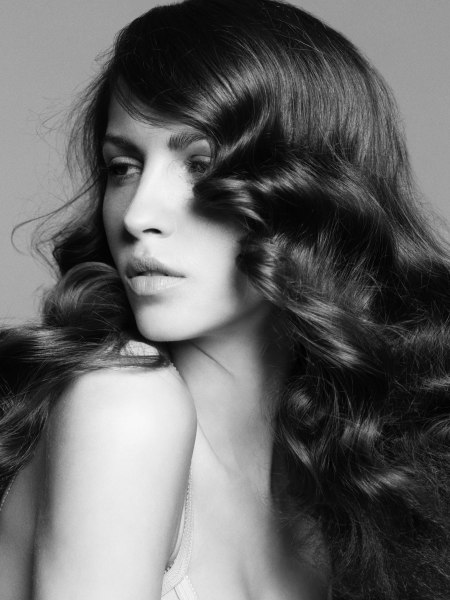 Luxury and long curls are synonymous when it comes to hair. With his version of the great classic hairstyle that already inspired artists millennia ago, Ken Picton plays with the energy of a natural flow and strategic interaction.

While most of the long waves seem to follow their own course sections, some, like just above her left eye, are shaped with intention.


Festive Updo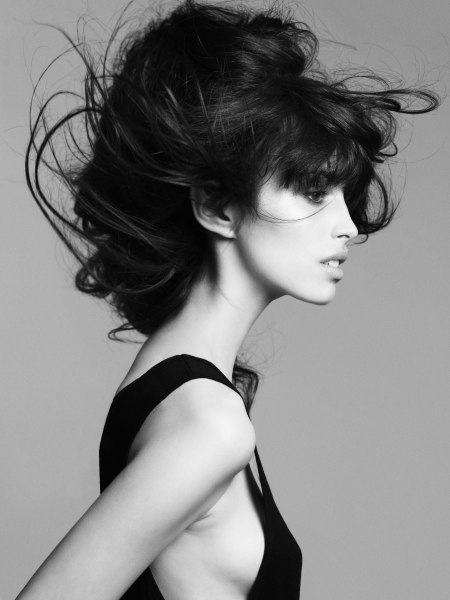 Festive from root to tip without the stiffness and formality of many updos - this airy creation floats above the rest. The casual appearance shall not betray the elaborate work of a skilled stylist who put this fabulous headdress together.

The hair was gathered loose with an oversized banana roll in the back, all aspects are exaggerated. Free-moving strands spill out on all sides and provide rhythmic motion as well as sensual allure.


Pageboy with a Longer Back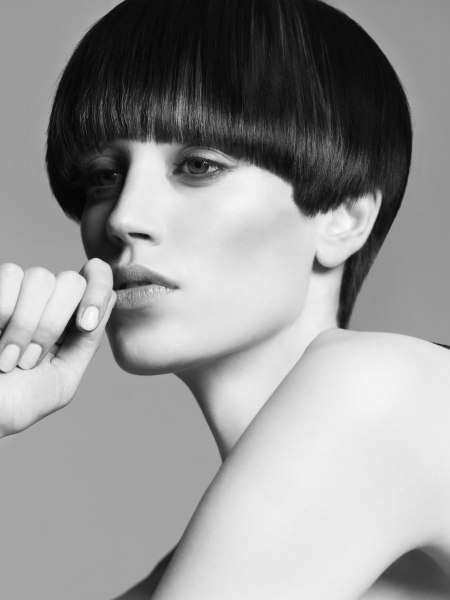 Pageboy meets modern girl. A retro fringe brings back history and a very London state of mind, while the elegant curve of the longer back spreads elegance and sophistication. The texture comes with smooth surfaces, straight lines, and a visual treat by the marbleized highlights on a dark base.

With all the straightness and smoothness, the tiny wedge in front of the ears becomes a major eye catcher.


Long Hair with Spirals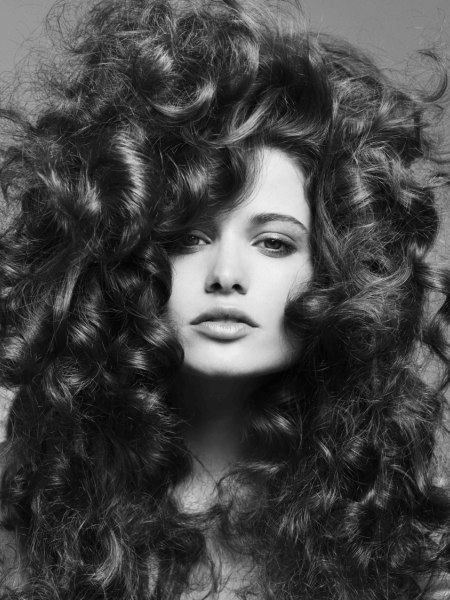 Innumerable spirals and curls seem poised to take over the world. Large shapes on top evolve out of the smaller structures in the lower half, expressing an upward movement like bubbling lava right out of the core of the earth.

Baroque abundance is on the verge of overwhelming but keeps a beautiful balance with the weight skillfully distributed through long layers.


Short Razor Cut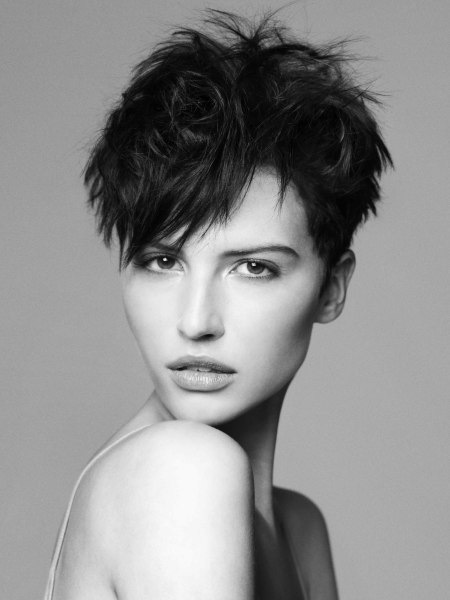 Texture through and through keeps the volume fluffy and the appearance soft, yet at the same time it gives the pixie haircut a modern edge. The very short sides are topped by longer strands that can be styled in a gazillion of ways.

In or out of the face... it does not matter, since the perfect cut with its underlying structure and contour looks great in all of its appearances.


Deconstructed Hairstyle


Hairy turbulences sweep a classic one length, curly edge hairstyle out of its sophisticated box. The sexy deconstruction of a neat and beloved look brings well-known elegance to surprising new heights. The deliberate, partial destruction or what we are used to makes room for new passion and creative expression.


Freestyle Haircut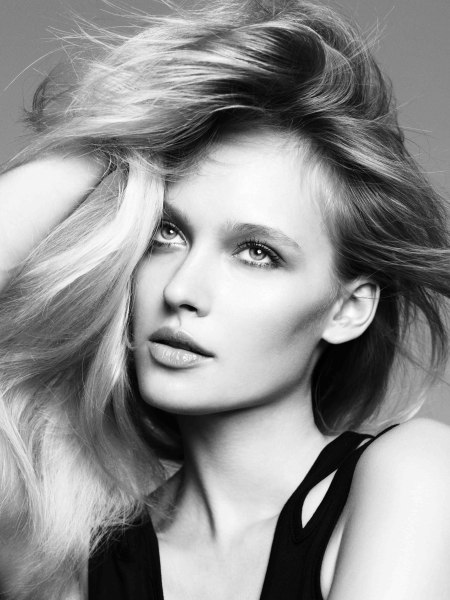 Nothing remains still, and perpetual motion is the spirit that moves the sleek long strands. Texture created through movement, with the cut suddenly not being as important as the energy that flows through it. This is freestyle in its purest form. Highlights and lowlights cast shadows and focus points, aiding the flow.


Chin Length Bob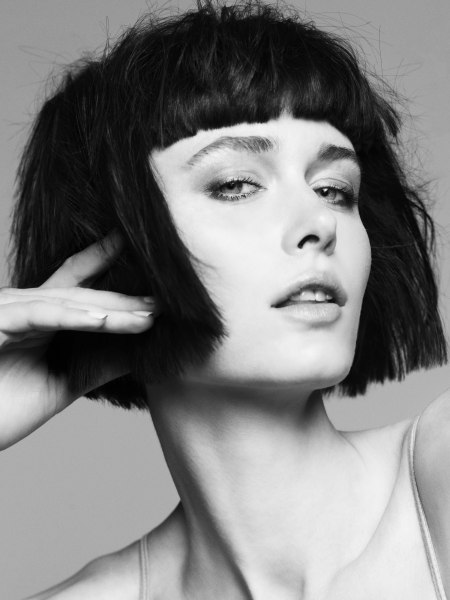 From a distance the shape is that of the perhaps most timeless classic - a chin length bob. Upon a second and closer glance, the refined artistry of texture is nothing less than stunning. Fine crinkled, rippled and furry surface action is created by means of the cut and styling. The intriguing effect plays with our perception and senses and leaves us with the desire for more.

Hairstyles: Ken Picton

See also: Short hairstyles | Long hairstyles | Up styles