Small But Tricky by J.7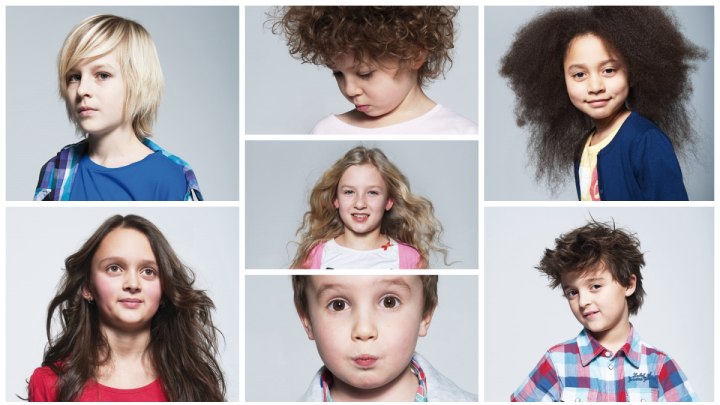 Scroll down for more photos ↓

Hairstyles for children have several levels of being tricky. Dealing with the awakening fashion-consciousness of your kids and balancing their wants with your need for easy maintenance and uncomplicated styling is one. Their at times challenging hair texture is another.

How to manage long, curly, extremely frizzy or fine hair and turn it into hairstyles that kids love and the parents can live with is answered in part by this small collection by J.7 kids. It will give you some inspiration to find and create the perfect look for and with your youngsters as well. They will thank you for it.


Long Flowing Waves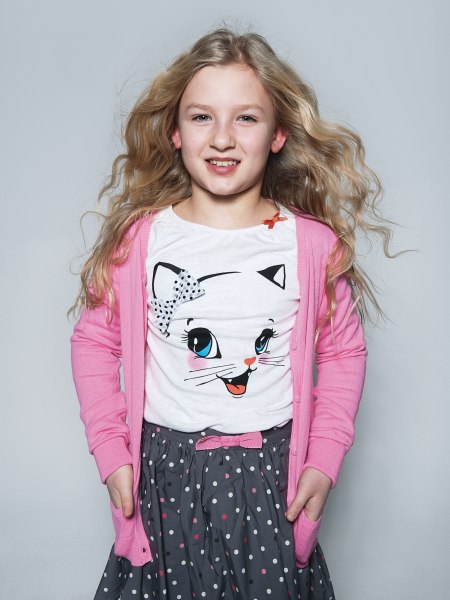 This young girl is cute as a kitten with her long blonde angel hair. The wavy look comes natural as do her subtle highlights. A regular trim keeps the tips of the hair healthy and the knots at bay.

This long princess look can be made playtime proof with fun long braided pigtails or a braided ponytail. This, in turn, also increases the appearance of the waves, once unbraided. A partition just off center gives her a stylish edge.


Long Hairstyle for a Teenage Girl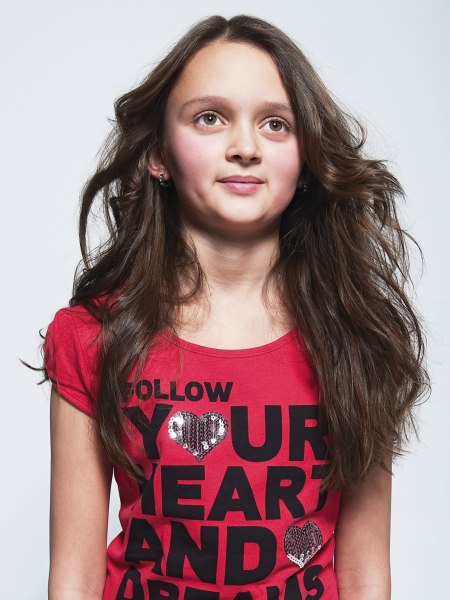 This young girl's confidence is blooming and she knows what she wants to wear and how to impress with her long hair. This may not be the most practical hairstyle, but it is manageable with regular trimming and a good care routine.

Keeping the hair conditioned not only makes it shiny, it also limits knots and tangles. Long hairstyles for children may seem challenging, but they offer much versatility and will make your little fashion princess happy.


Long Hairstyle for Frizzy Hair


Your daughter was born with very frizzy hair and wants to wear it long? Do not panic, there is a solution even for that. To control the cotton-candy texture, a good cut can shape the opulence and put some order in the chaos. Here an almost vertical layering keeps the bottom hair long and the top light.

This girl's haircut controls the weight and helps for easier maintenance. And even with all the big hair she is wearing, her face still remains free. A fun and unique look that can be spiced up with some shiny ribbons, feathers or barrettes.


Layered Cherub Look for Kids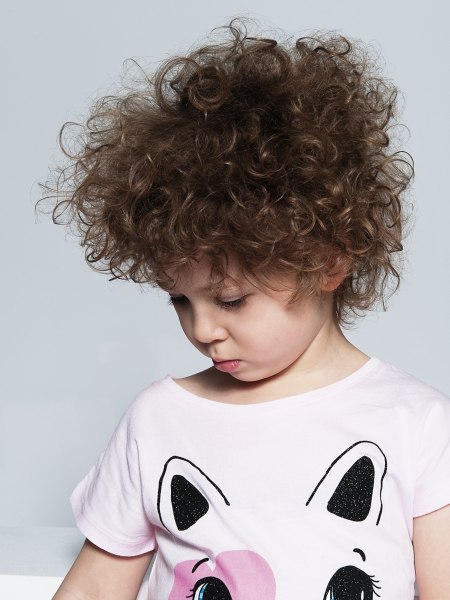 If you cannot tame them, let them flow... Large soft curls do not have to be your hairstyling nightmare. Let them shine with the right childrens' haircut. Layers all around keep the frizz not just lighter but also easier to take care of.

This adorable short haircut for little girls does not even require any special styling. Just wash it, dry it and go. Easy as pie. All the time saved can be used for other important things in life, like blowing bubbles, catching rainbows or checking out that new swing on the playground.


Short Haircut for a Small Boy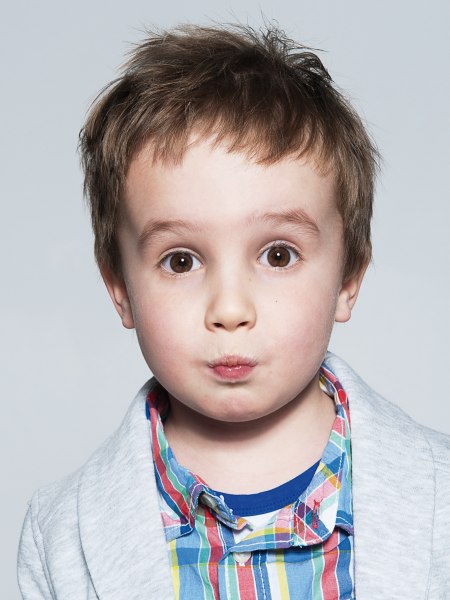 Fine hair of toddlers and small children looks fuller when cut into a short, layered crop. The cute short fringe is a perfect frame for the boy's cute face and keeps him cool even when the playtime gets out of hand.

This great base cut always falls in a neat way and if tousled it still looks like that it's the way it was supposed to be. How low-maintenance can it get? Easy care for busy kids that are on a mission to conquer the world.


Little Rascal Haircut


A great haircut to make the best out of thick, coarse hair for little boys. The hair was chopped at the same length all around the head and the tips were roughly textured. This plays with the structure of his hair and highlights the playful side of it.

It makes him look cool and feisty and for mom's it is a blessing with its easy care nature. Style with fingers and be worry free all day long.


Medium Long Haircut for Sporty Boys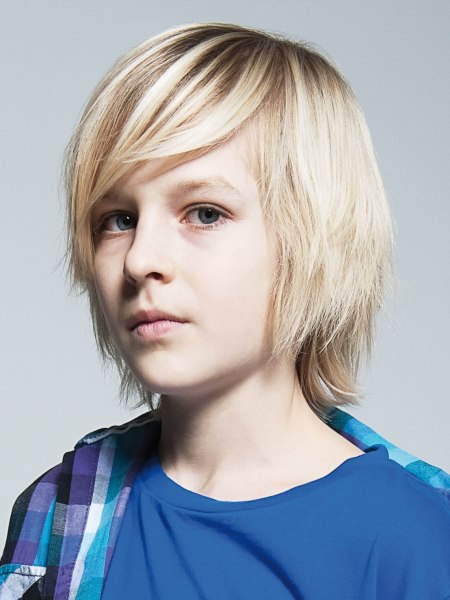 This boy is as free-spirited as you and does not want to look like anyone else. This haircut is between short and long and a great choice that combines style and low maintenance. Layers and much texture in the tips keep the weight on his head light and styling this side parted look with the deep fringe is a breeze.

Hair: J.7 artistic team
Photography: Vlado Golub

See also: Hairstyles for children