Vertical Layering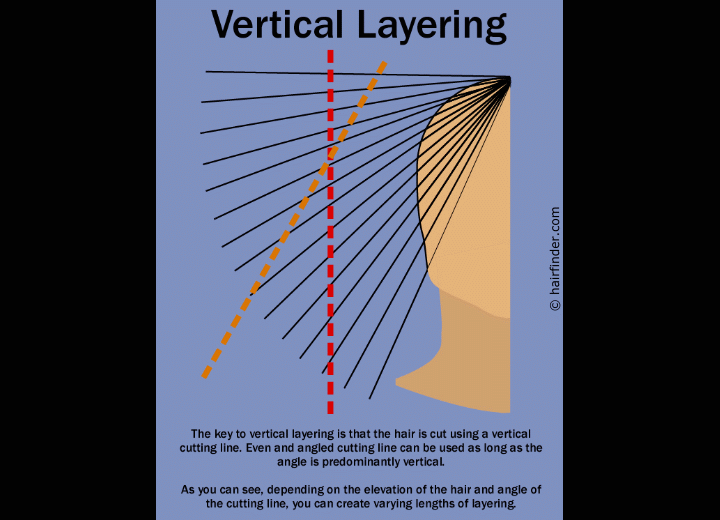 Q: Can you explain vertical layering for long hair so you keep your length but you can get some height?

A: Logic tells us that the longer a strand of hair is the more it weighs. This is the reason that most un-layered long hairstyles lie flat to the skull (or fall flat no matter how they are styled). The hair's own length just weighs it down. The weight of long hair can also pull out any wave the hair has and can stretch out the hair's natural curl.



We've all seen women with naturally wavy hair whom have grown their hair long and have seen the triangular silhouette created because the hair tends to become curlier at the ends (where there is less weight pulling at the lower portions of the hair strands). The hair lies flat to the skull on top, and begins to flare outward the further down you go.

Yet many women balk at the word "haircut" because of the amount of time and energy they've invested in attaining the length they have. They are afraid that the stylist intends to remove several inches to allow the hair to look fuller and get more lift at the top of the head.

However, with vertical layering - which simply means cutting layers into the hair using a vertical (up and down) cutting line - the hair will still hang to the current length, but the upper layers of hair strands are cut to gradually shorter lengths which allow the hair-s natural wave and curl to better form, and allow the hair to be styled with more lift at the root. This adds height to the hairstyle.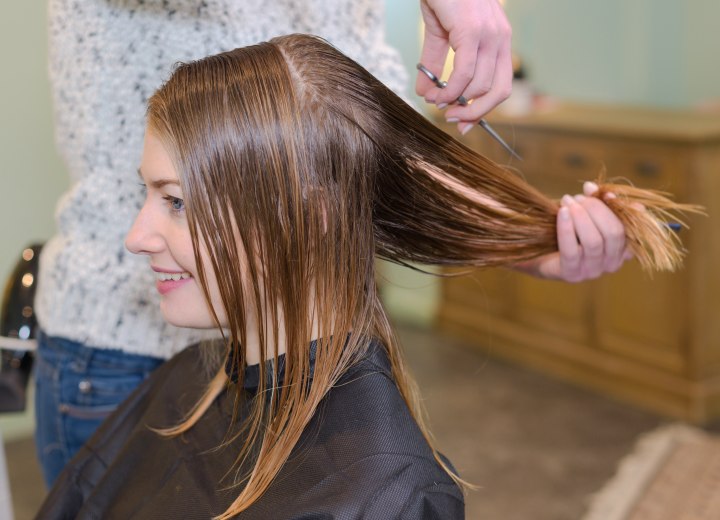 The amount of height that can be achieved depends on the wave pattern and texture of the hair, as well as the method used for styling. Coarse hair with only a moderate amount of wave may require the use of a blow-dryer and the fingers to lift the hair away from the scalp while drying it in order to get any significant height to the layered hairstyle.

On the other hand, fine hair that is naturally very curly may simply need a little styling product and a pick used on the damp hair to get all the height you need or want.

But because the hair at the bottom of the head (the lower edges of the hair perimeter) has not been cut significantly in the vertical layering, you lose no length in the overall hairstyle. What you gain is more fullness and better balanced volume in the hairstyle overall.

©Hairfinder.com

See also:

How to layer long hair

Could you guide me on how to cut vertical layers?

What does "layered hair" mean to a hair stylist?

What is the difference between square layers and vertical layers?