Color Trophy by Petra Mechurová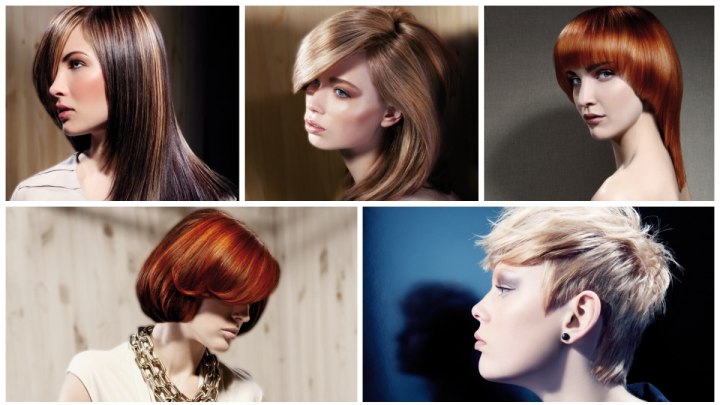 Scroll down for more photos ↓

Award winner Petra Mechurová makes hair look as precious as it should be. The hair colors in this collection remind of rare gems and metals, the cuts and styles are the canvases for her brushstrokes. Her palette includes cool and warm hair colors which are applied in different stages of light and dark.

Highlights become an artform in her skilled hands. They are applied tone in tone with just a few steps of lightness in between. This makes for a harmonious and intriguing play of light and shadow, adding an incredible luster to the hair. The haircuts are short to medium long, sleek and shiny with one heavily textured exception.


Forward Styling in Blonde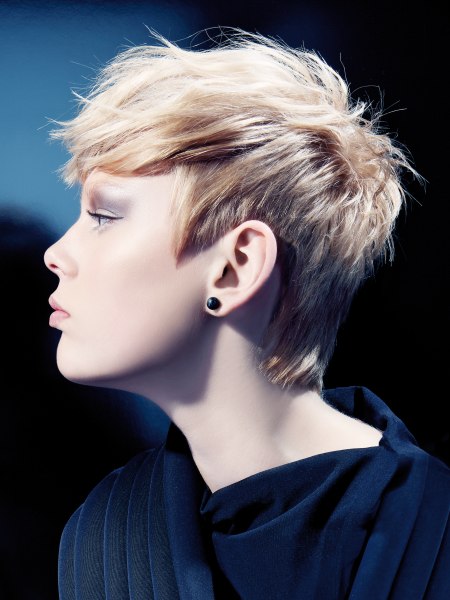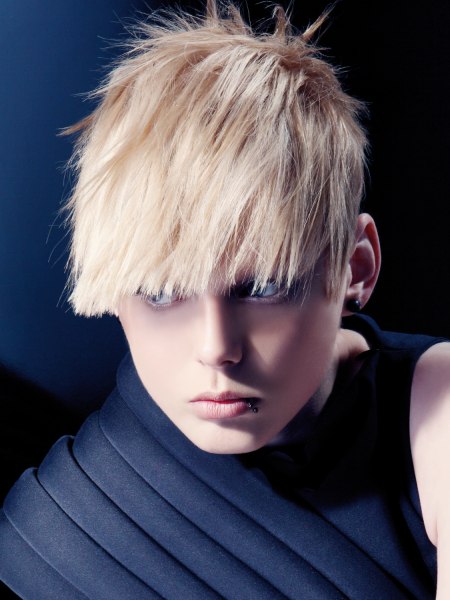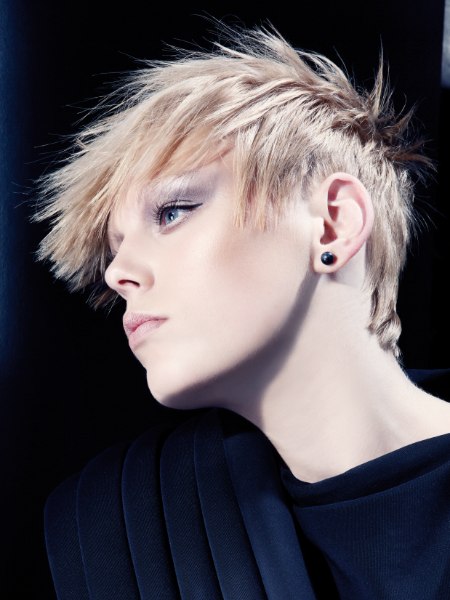 The blonde color of just harvested summer wheat transitions into finely nuanced darker tones. Ever so subtle the freshness and lightness of the hair color is intriguing. Not so subtle is the short haircut. Trendy and young in its attitude, the hair has been textured greatly for this short do.

With an outline that is drawn as neat as can be, especially around the ears, the deliberate dishevelling of the hair on top makes a vibrant counterpart. Most of the hair is styled forward and forms a nice thick, but short fringe with a lot of loose ends sticking out.


Sleek and Tapered Cut with a Fringe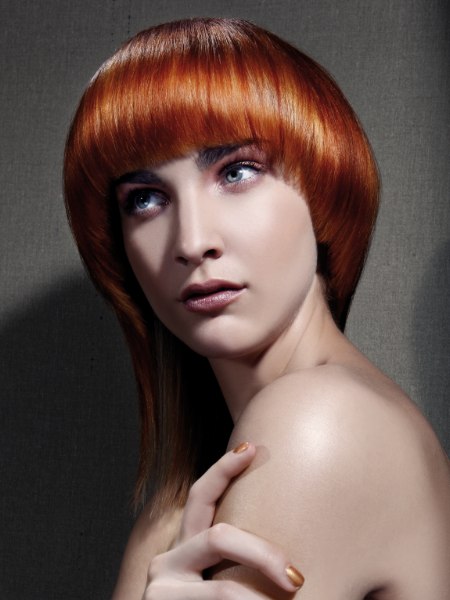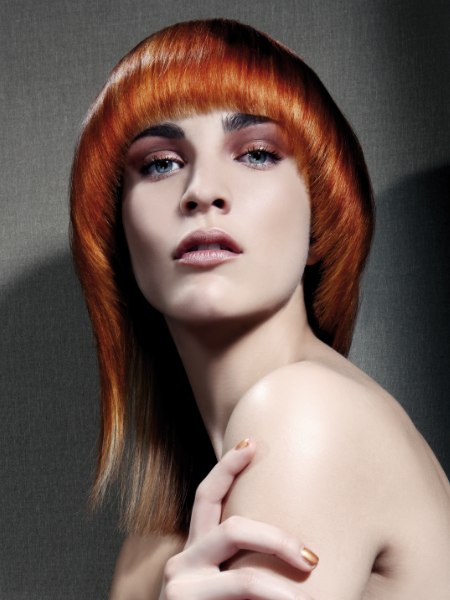 Glossy and with the texture of molten copper, this elegant medium length hairstyle outshines them all. A round cut with a daring plunge down her back is all about curves and soft lines. From the very tip of the back a long line curves all around her face and then again to the back.

Sides are skillfully tapered and adjusted to the lines of her face and neck. As finely tuned as the cut is also the hair color. Strands of darker and lighter copper are not just set side by side, but overlapping in layers with allows these amazingly soft transition to appear. The color is luminous and most of all luxurious.


Glamour Fringe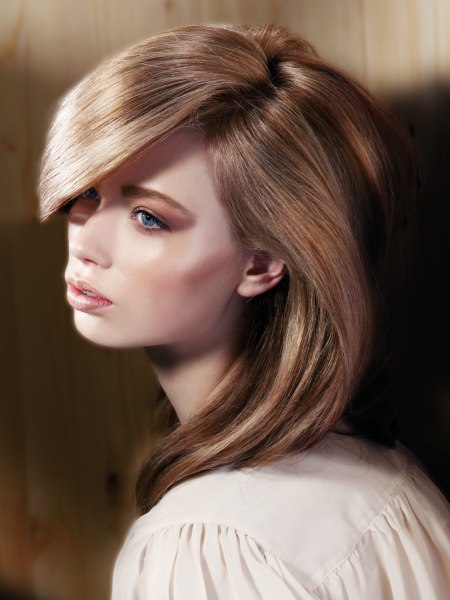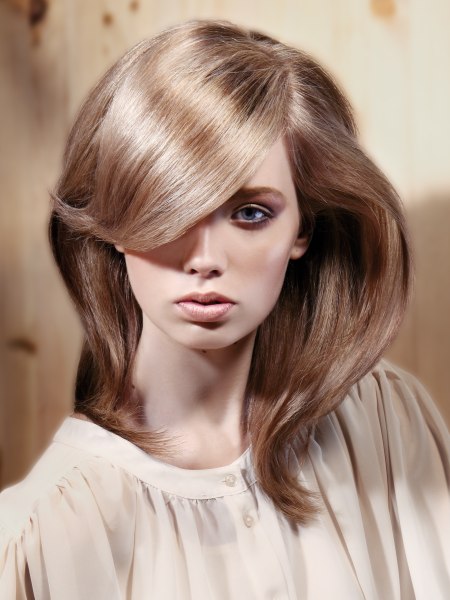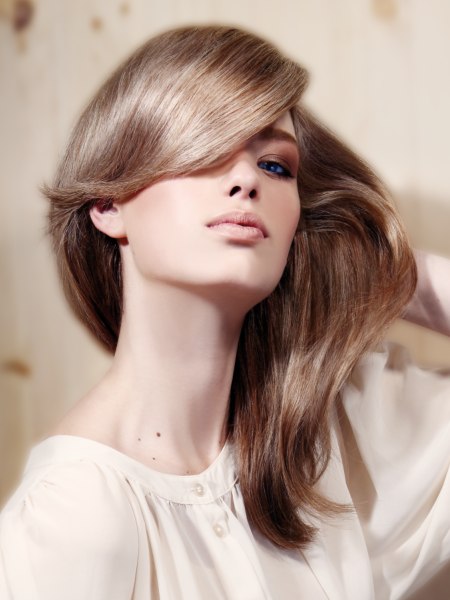 In this shoulder length look Petra Mechurová explores the subtle nuances of gold. Forget about brassiness, here it are the cooler tones that make the melody. Light and bright streaks take turns with darker hues, creating a feast for the eyes, full of dimension and movement.

The perfect swing of this hairstyle comes from large sections that are styled in simple yet generous curves and the extra lift of the roots lets the hair hover in pure luxury. Note also the S shape of the exquisite partition!


Elegant Bob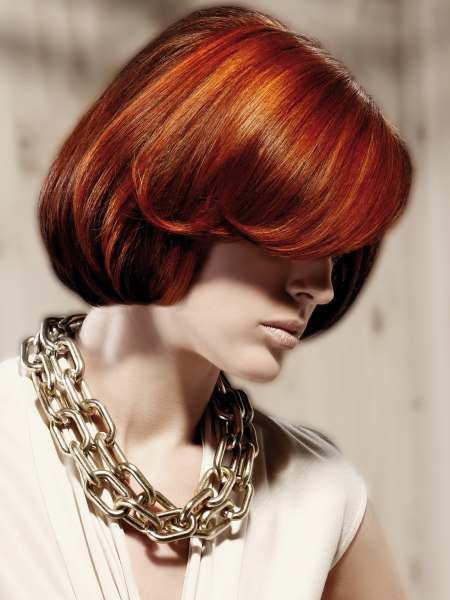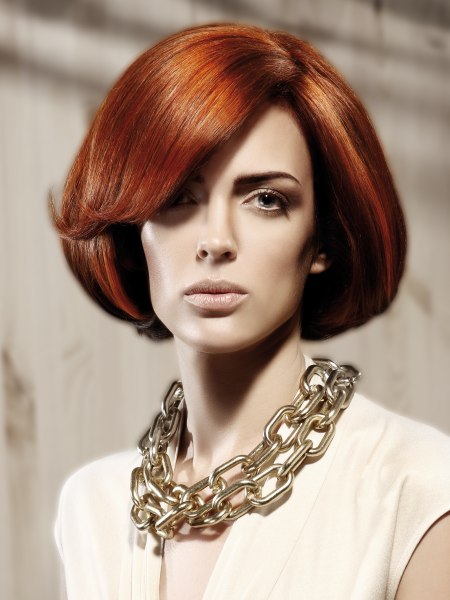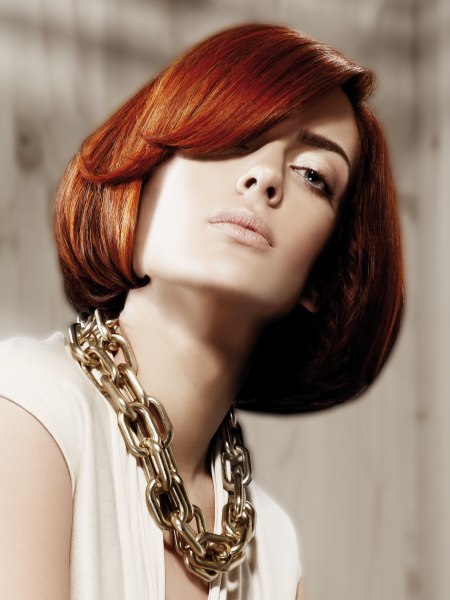 A symphony of copper, golden blonde and auburn. Over and underlayed sheets of luminous color bring elegant heat to the classic bob which was also spiced up by a few subtle but due to their simplicity so effective curls at the edge of the curved side fringe.

Styling is all about soft lines with a lot of roundness going on in the lower part.


Sleek and Tapered Hairstyle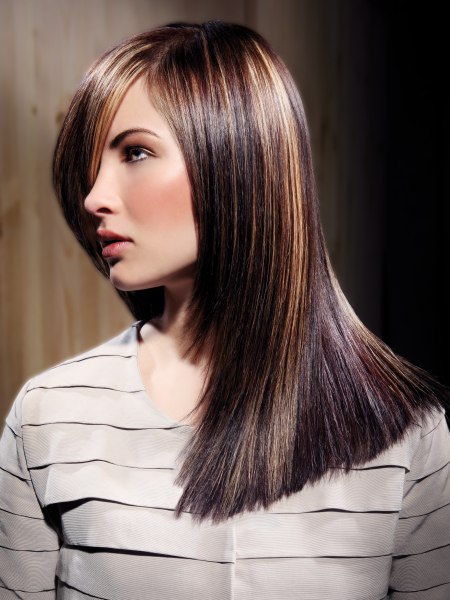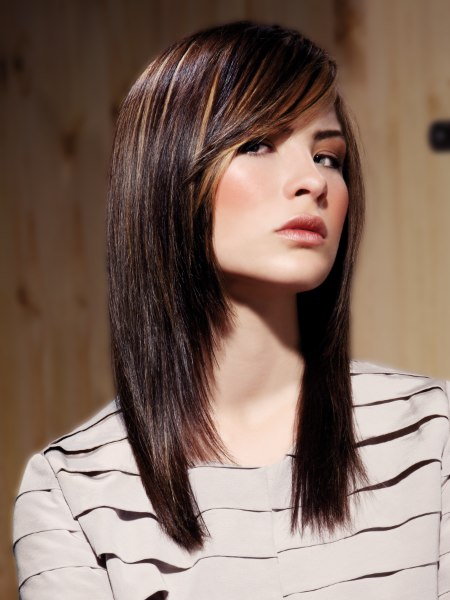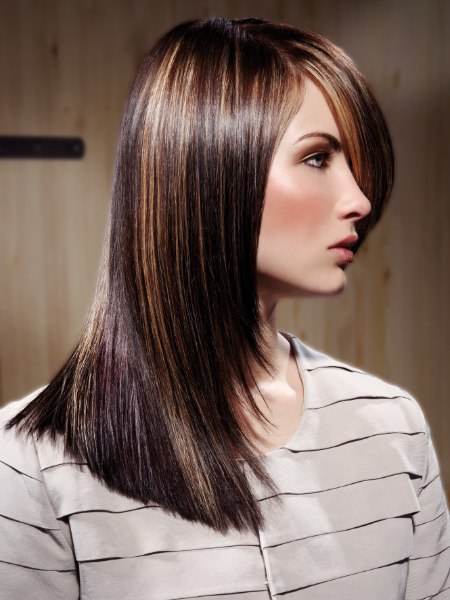 Pewter, charcoal and warm honey were combined for this masterpiece of hair color. The highlights are created throughout the entire hair with more reflective density along the fringe and in sections on the side.

This arrangement of light and dark compliments the sleek shape of this haircut, giving it a stronger impact and accentuating every move. The long fringe is swept over to the side, and the sides are tapered from the chin down to connect with the lower cutting line which shows a heavy but short texture.

Hairstyles: Petra Mechurová Hair Design

See also: Short hairstyles | Medium hairstyles | Long hairstyles