What are Highlights?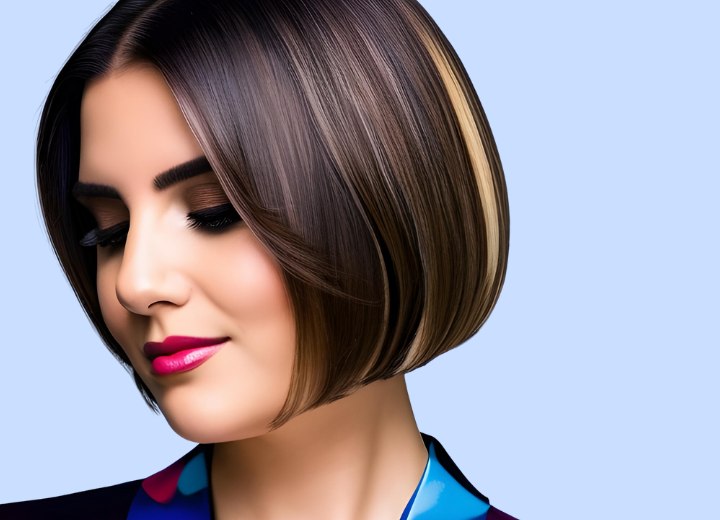 Q: What are highlights?

A: Highlights are hair strands that are a lighter color than your existing hair color. They are very popular. Since highlights are lighter streaks, they work best on darker hair. Usually two or three shades lighter than the existing hair color is chosen.



Highlighting can be done in three different ways.

The most commonly used highlighting method is the foils technique (foiling). The hairdresser uses sheets of aluminium foil to separate strands of hair. The strands can be thicker or thinner, depending on the look you want to create.

These strands are covered with bleach and then wrapped in the sheet of foil for processing. The foil traps the heat and speeds up the lightening. Another advantage of the foiling technique is the colorist can get close to the roots of the hair.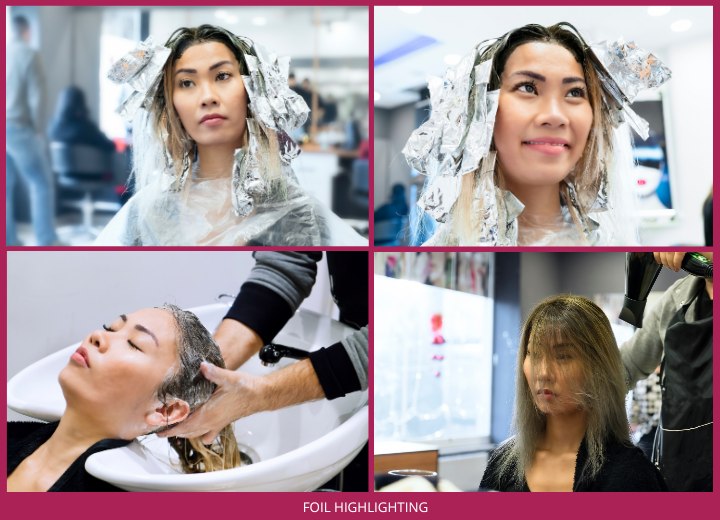 A second method is the combing or brushing technique (comb highlighting). This highlighting method involves putting bleach onto the tips of a comb or brush and running it through the hair. This method is easy and fast and provides a natural effect.

Some hair salons work with a method of yesteryear: a highlighting cap. The colorist uses something that looks like a swimming cap with holes in it and places it on the head of the customer. The holes serve to pull strands of hair through. The strands that come though the cap will be highlighted with bleach and the number of holes used determines the number of highlights.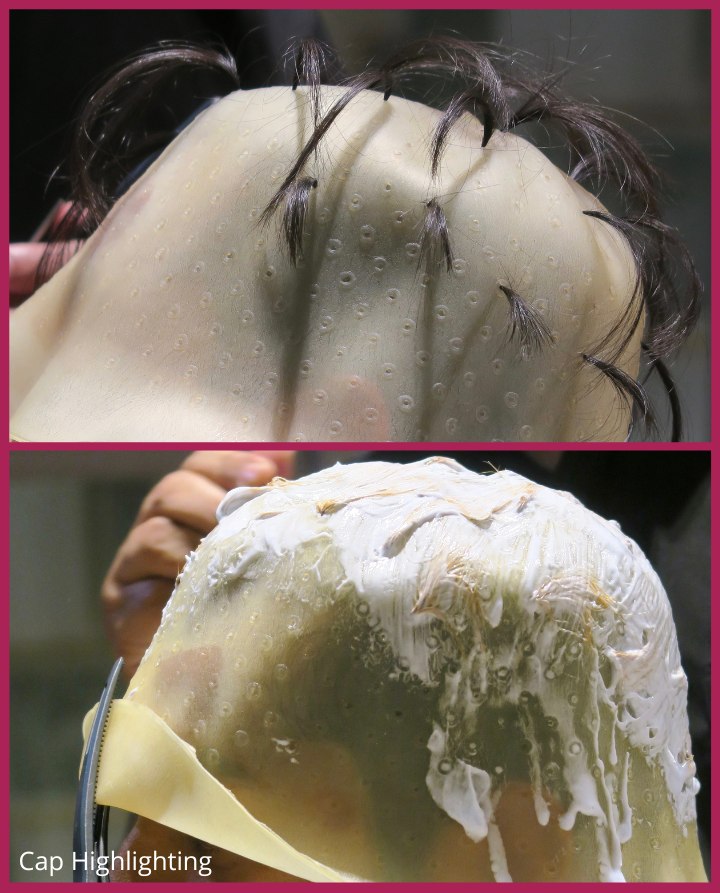 Highlights provide a fresh, summery and playful effect.

©Hairfinder.com

See also:

Foil highlighting

Highlight hair with a cap

What are lowlights?