Exposed by Farouk Systems Group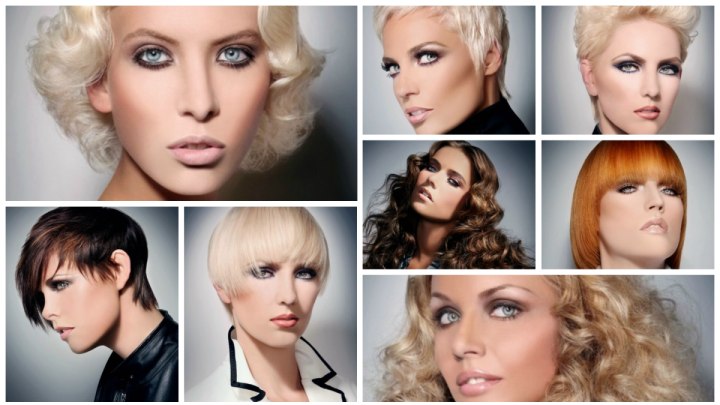 Scroll down for more photos ↓

Stylists are sharpening their scissors again to fill the high demand for great texture in their clients' hair. Farouk Systems Group presents a collection of elegant hairstyles that are rich in finesse, color and texture. Snazzy short haircuts and posh long waves are all created with the goal of combining high-end sophistication and ease of wear.

Chic and made for modern women, these shiny and lush looks are made to thrill. These new classics will look great in all surroundings, on the catwalk and off, at the office, a first date or at a festive event. Each one is tailored to the individual needs of each client to fit her features, type and shape of her head with perfection.


Razor Textured Short Haircut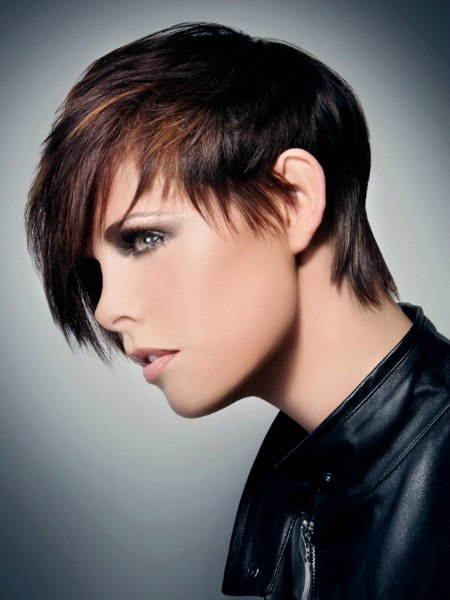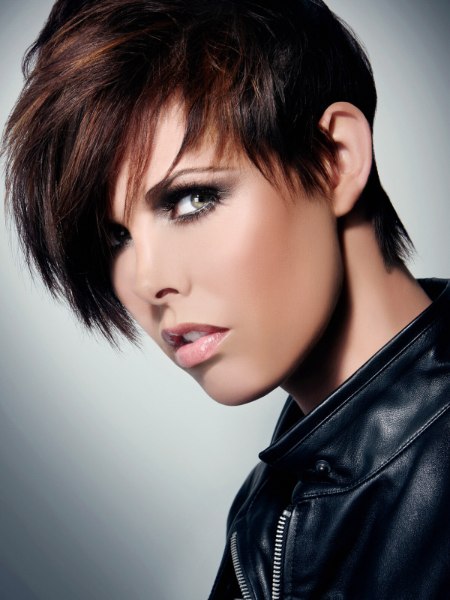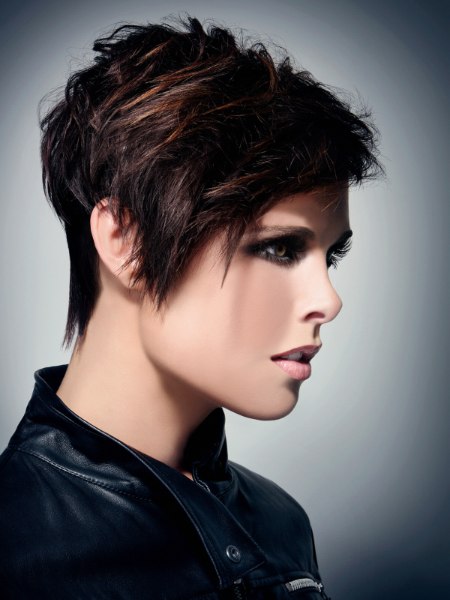 This kind of texture only comes with the help of a very, very sharp blade. The base is an asymmetrical cut with a long fringe off to one side. A masculine cut that turned feminine with elongated lines and playful texture that is cut in with a razor once everything else is in its finetuned balance and spunky shape.

The neck fits like a tailor made glove and all around the edges is nothing but interesting movement and a jagged but silky line. Her dark brown hair color tries to outshine the cool black leathers she is wearing and gets an extra boost with a few intense sprinkles of copper-colored highlights.


Very Short Hairstyle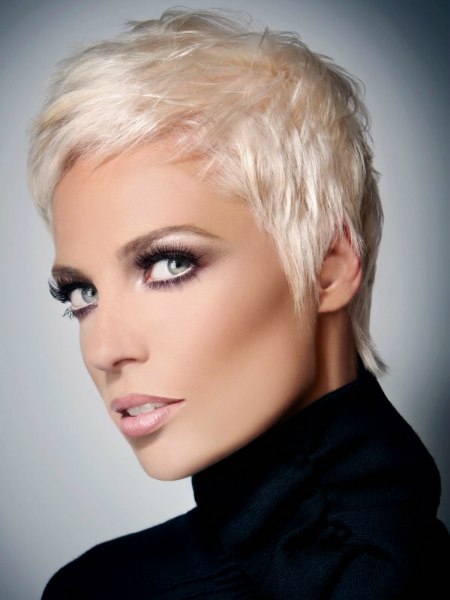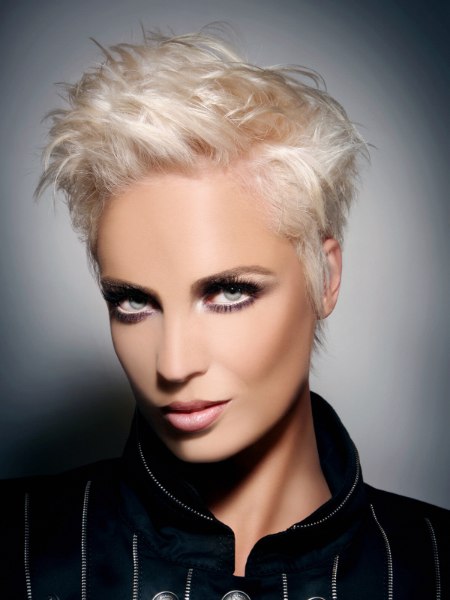 The finest shine with its galactic sparkle is just one of the cool elements that are so unforgettable. A very short blonde haircut enhances a beautiful face and brings all focus on her features. With long lashes and smoky eye shadow the platinum texture turns out to be one of the most intense looks of this season and many more to come.

Woman power at its best with elegance and passion. Annie Lenox and Pink have made similar short hairstyles famous, now it is your turn to become a goddess of fashion.


Copper Bob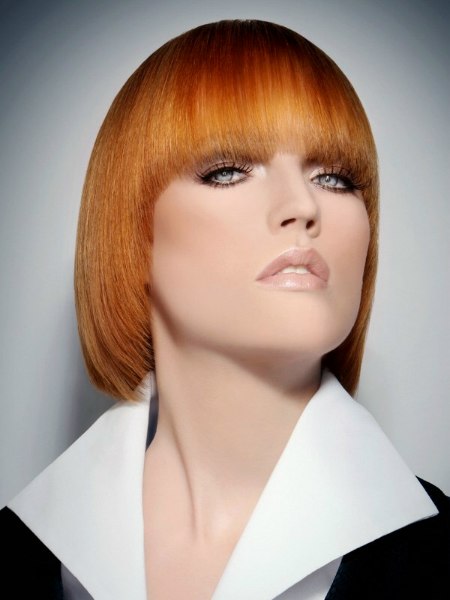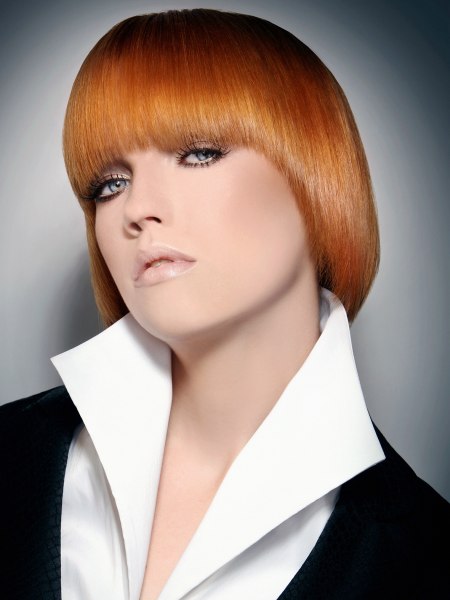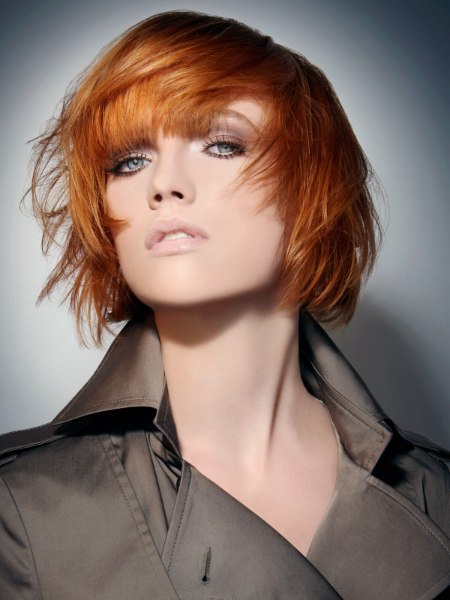 The edges of this bob have been sculpted with the help of a razor. This technique gives them the soft flow and semi transparent quality, especially in the fringe. Round and soft in cut, the bob was designed to fit her head shape in harmony. This can best be seen in the frame around her face and how the bangs are so smoothly connected to the sides.

A very rich copper blonde gives it that million dollar look. If you are not feeling like wearing it this sleek every day, a little bit of product and some tousling will change the character of the style immediately, as you can see in one of the images below.


Professional Short Hairstyle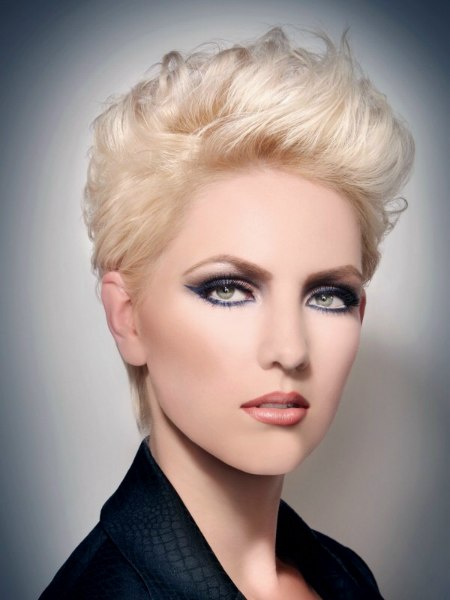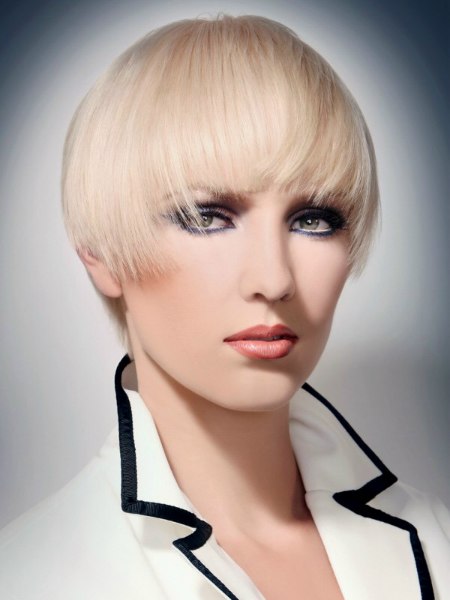 Wear it sleek or lofty. Razor-textured layers are ready to be styled anyway your creativity and mood desire. A hot iron helps to create a good lift on the roots and with that comes the chic volume seen in the large picture.

This is the new power look for women and ideal on a professional platform but also in a more casual surrounding. For a cool variation the hair is styled sleek and close to the shape of her head. The second image reveals more of the haircut with its fine texture and basic a helmet shape softened on the edges.


Old-fashioned Waves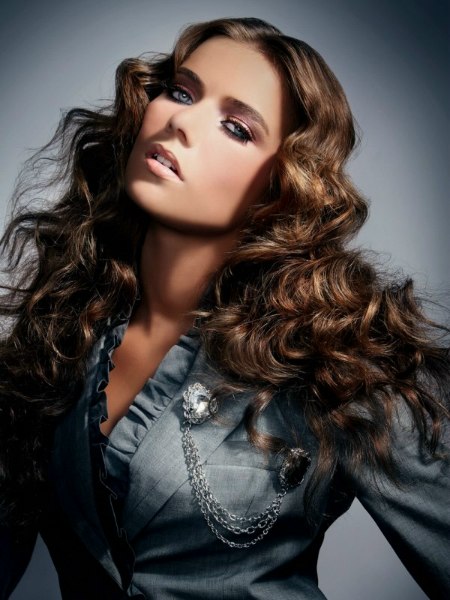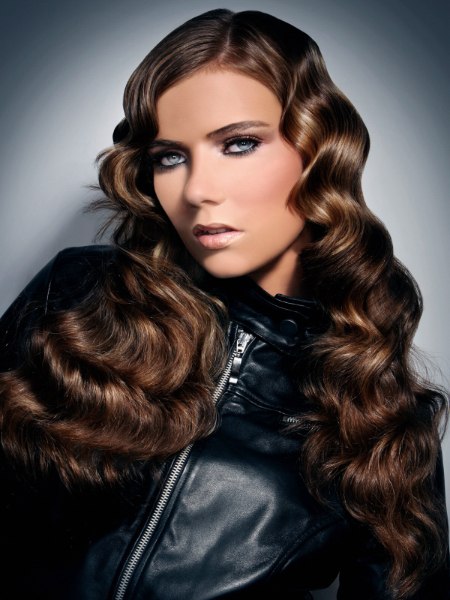 Water waves with their intriguing pattern were the inspiration to this long hairstyle. You may remember them from shorter styles of the 1920s and 1930s. In long hair their effect is just breathtaking. One image shows a more casual way to wear them with some disheveling and deconstruction.

The edgy curves are loosened up but still show their unique character. With a smoothing product worked into the long mane, the shape sharpens and turns every woman into an instant icon of high fashion. Dark blonde with golden highlights keeps things earthy, natural and grounded.


Twist and Style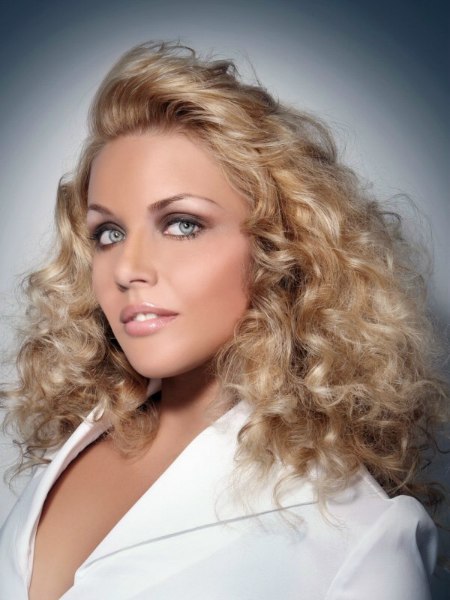 Not only does this long blonde hairstyle look amazing, it is also relatively easy to create. You don't even need special tools to get these bodacious curls. All it takes is a good cut, some time and twisting of many strands.

The strands are rolled into a rope shape and then coiled around itself until the hair is dry. Once set they are gently separated and arranged to this gorgeous volume. A side part adds elegance and the blonde is extra dimensional with a few subtle shades of light beige and gold.


Short Hair with Finger Waves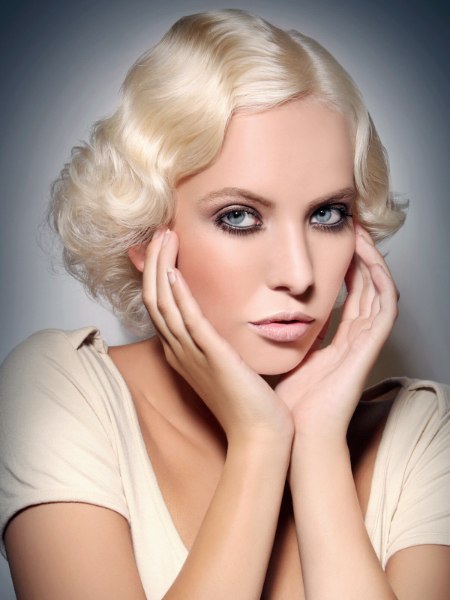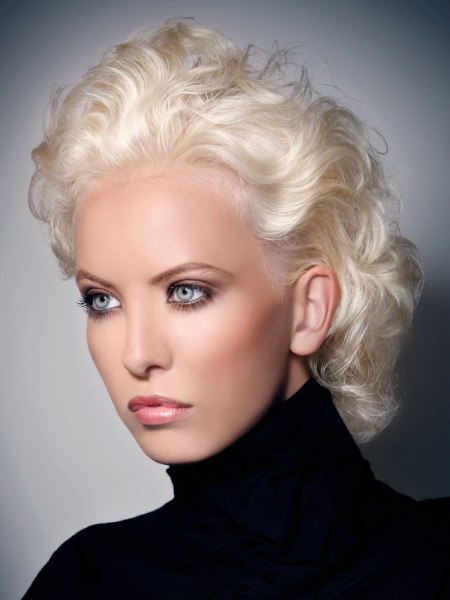 Old meets new in one stunning hairstyle. The strong retro touch comes in with the top section, all above her ears, structured by fine water waves, sometimes also called finger waves. Here they were created with a comb and a blow dryer in the hands of a talented stylist.

The lower section boasts rows of small curls that also did not require a hot iron, but just some pins and finesse. With the platinum tone the short hairstyle gets an out of this world quality that exudes class and luxury out of every fiber.

Hair Design: Patrick Kalle & Richard Jorden for Farouk Systems Group
Make Up: Touma
Photography: Ivo Rikkert

See also: Short hairstyles | Long hairstyles