Hairstyle for a Round Face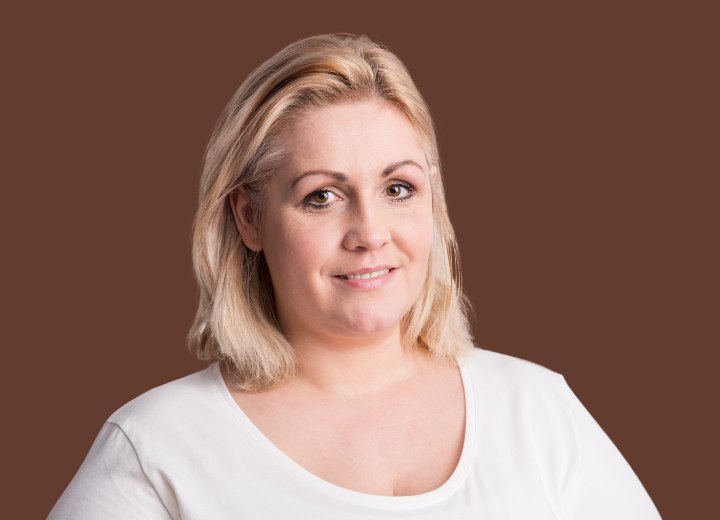 Q: I have a full kind of round face, how should I wear my hair? How can I not make my face look any bigger?



A: One of the most important factors of any hairstyle is balance. This is especially true for those who have large and/or round faces. You want to avoid "big" hairstyles (those with lots of volume and lift) as they only serve to make your face and head appear larger. You also want to avoid very short, gamine styles for the same reason.

Choose a style with a little volume on top, perhaps with bangs if you have a large or broad forehead, that lies close on the sides and has length past the chin. This will elongate your face and give a more ideal, oval appearance.

You also want to make sure that you balance any particularly strong features you have. If you have close-set eyes, you should have your bangs and sides come forward to take up the extra space on the outer edges of the face. If you have a prominent nose, then your hair should be swept back at the temples and sides.

Think curves as opposed to curl, and be sure to accentuate your best features.

©Hairfinder.com
Photo: Halfpoint/Shutterstock

See also:

The round face and suitable hairstyles

What are good hairstyles for a big face?

What is a slimming haircut?

What is the best short style for a round full face?