Reverse Long Graduation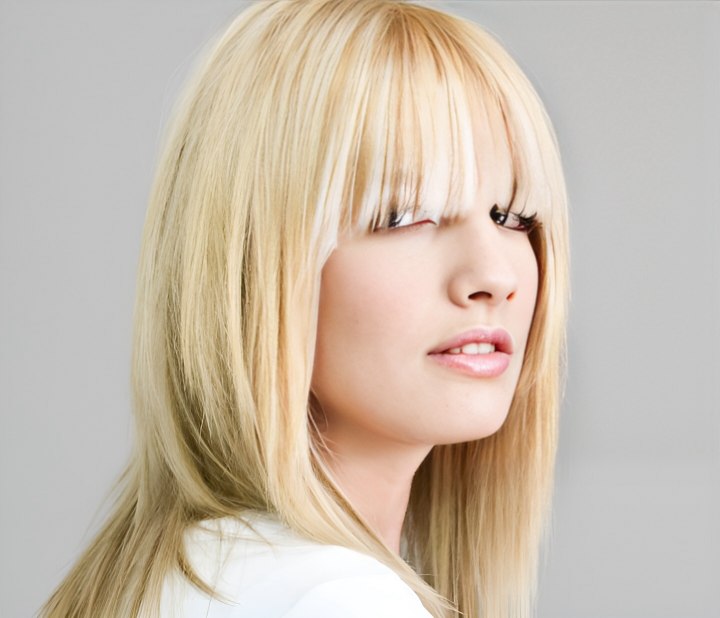 Step by step guide on how to cut a reverse long graduation from Mark Smith, myhairdressers.com. A simple layered look. Commercial, accessible and youthful in essence.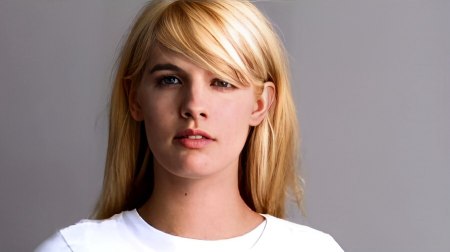 Before: Jessica before the haircut.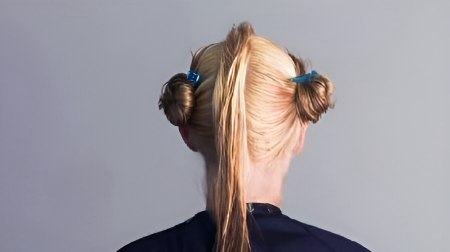 Step 1: Create a central section from the front hairline, down over the crown into the nape approximately 2 cm thick. The section size will be dependent on hair quality and density. This section will be the guide for the total internal shape.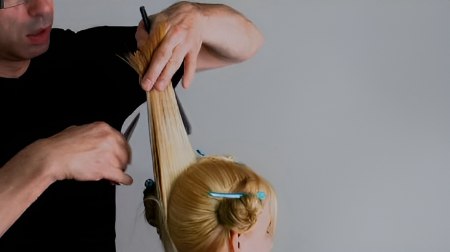 Step 2: This section is divided in front of the crown for practicality. Work with the back portion to start. Elevate and over-direct the hair and cut a line from shorter to longer towards the crown.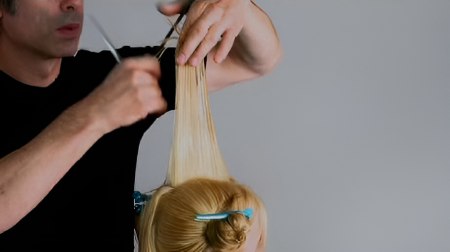 Step 3: Using the same elevation and angle cut the front portion from shorter to longer towards the front hairline.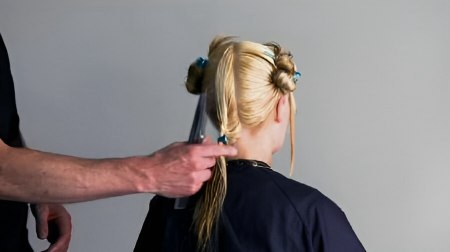 Step 4: From this central section starting at the crown, use pivoting pie sections. Use the previous section as a guide and again the same elevation and over-direction.

Next Page

Subscribe to View Training Video