Color Treated Hair in Summer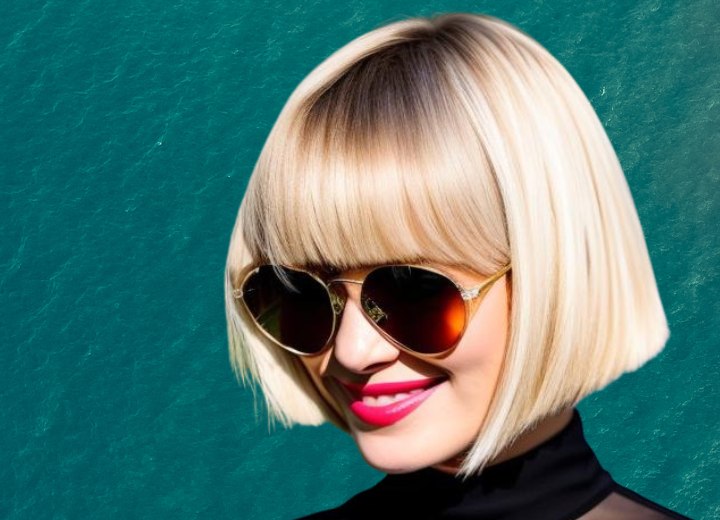 Summer is about to arrive and for those who love the warm weather and basking in the sun at the beach or the pool, excitement is beginning to build. You have the towels, the perfect bathing suit, sunscreen, cute sunglasses, and now you think you are all set to lounge for two or three months. But what about your hair?

Have you stopped to think about the toll that the sun, pools, and oceans can take on your hair, especially if it is color-treated? It is important to think about that, as hair is something that we want to look good, but maybe do not think needs the same summer attention as our delicate skin does. SPF sunscreen is great to protect against wrinkles, sun damage, and skin cancer, as well as helping to avoid leathery skin, but where does your precious hair factor into all of this?



If you have spent a lot of time and money at a salon getting your hair colored, you want to keep it at its peak, but that does require work and a few extra pre-sun steps that you need to be aware of, or you could be in for a sad awakening.

If you are a pool bum, as many people are, you will be tempted to take a dip in the pool. However, the chlorine and chemicals in the pool water to keep it clean only harm your hair as they can have a bleach-like effect. What does that mean? Chlorine can remove the moisture from your hair while leaving it dry, tangled, and brittle, much like what happens when you decide to go from dark to light through the bleaching process. That strips your hair of moisture as well, and the damage that can occur is no joke.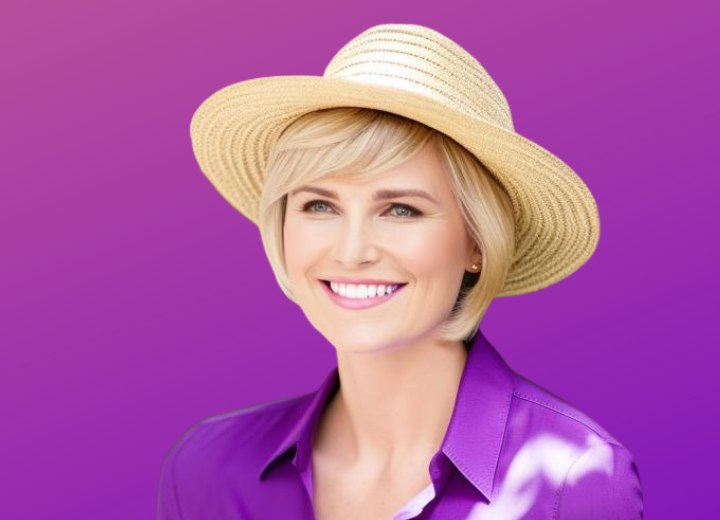 Image: AIP

If you have lighter hair, chlorine can also turn your gorgeous locks a greenish hue, leaving you running to your salon in a panic, unless green was what you were aiming for. There are ways to protect your color-treated hair before you enter the pool or the ocean (this is also applicable to virgin hair), and they are actually quite simple. Start off by going to your stylist who will help and give you advice as to what products you should purchase to keep your hair healthy and the color vibrant.

Before you go into the pool, always wash your hair with plain water or even use a bottle of spring water. It just helps to retain moisture a little better than just going into the chlorination with dry hair, but there is something that works even better. Everyone loves coconut oil. It has become a cure-all for absolutely everything. Cover your hair with either coconut or olive oil to create a safe barrier between your follicles and the pool water or ocean saltiness. It may seem odd, but it is an inexpensive and quick method that works, so why not give it a try?

These are only tips to help you and ensure that your color does not fade and that your hair stays silky and healthy, avoiding losing as much moisture as possible. Along with washing your hair and applying olive or coconut oil, you can also use products that have UVA/UVB filters, which will help dramatically when it comes to spending time in the sun all day. The sun can do a number of things on your hair, like chlorine, so you need to cover all of the possible bases when it comes to going out and enjoying the summer, even if you are just walking outside or on the beach. The sun is ubiquitous so you need figurative sunglasses or sunscreen for your hair, whether you realize it or not.

After a day at the pool or beach, you need to make some time for post-water treatment, but it is fairly simple and reasonable. Make sure that you shampoo when you get back home or wherever you are staying, but use a product that a stylist recommends to remove the chlorine/salt while protecting your hair color. You need to get the chemicals out as soon as possible and though you may want to just go out or take a nap, you need to think about your hair.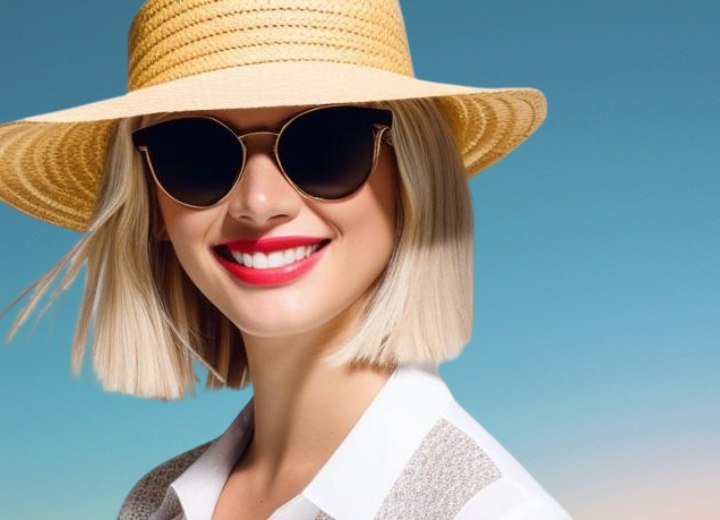 Also invest in hair masks and deep conditioners as they will be your best friend when it comes to avoiding brittle and dry locks. Other quick tricks that can be useful for a day in the sun are getting regular trims and gloss treatments at the salon where your stylist can also help you with a possible effective pre-chlorine treatment. In the summer, and really all year round but especially when you're out in the sun and exposed to chemicals, your stylist will be your best friend.

Blondes are advised to cover up their locks with a hat or put it in a high bun if they are just taking a dip in the water but primarily lounging in the sun and sand. You should be able to enjoy your summer, and part of that is proper maintenance, from head to toe.

We focus on having the perfect bikini body and face-accentuating sunglasses, but we neglect certain aspects of our sun/summer rituals. Your hair cannot, and I repeat, cannot, be ignored. No, you cannot get hair cancer, but your hair can get so dry and brittle that it breaks, forcing you to cut it off, which may not be the route you are looking to go. It is always better to be safe than sorry, even if it takes a few extra steps. Trust me, they are well worth it.

So remember: see your stylist and consult with him or her about the best products to prevent sun and chlorine damage, invest in coconut or olive oil or a big floppy hat (they are super stylish) and use hair products with sunscreen in them and most importantly...HAVE FUN! Now go enjoy your summer!


See also:

Hair and Sun Exposure

Why the Sun Lightens Our Hair

Sun Block for Hair