Toni Collette - Long Straight Bob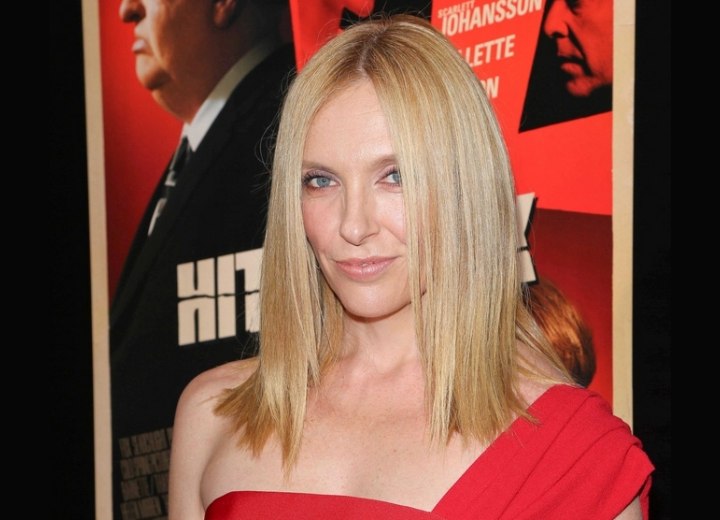 Click to enlarge

Toni Collette appears at the "Hitchcock" Los Angeles Premiere event on November 20, 2012 with perfectly parted straight hair that flows a little over her shoulders. The part in the middle creates a striking and glamorous look.

With bluntly cut hair that has sharp ends, Toni wears it well. Both sides of the hair slightly cover the eyes in a long side bang. The hair is not layered or curled, but has the appearance of a straight bob.

Her blonde hair color strikes a connection with her skin color and the ambience of her attire. In a shocking, one shouldered, zipped back red dress, beige shoes and a gold bracelet, Toni Collette is the epitaph of elegance.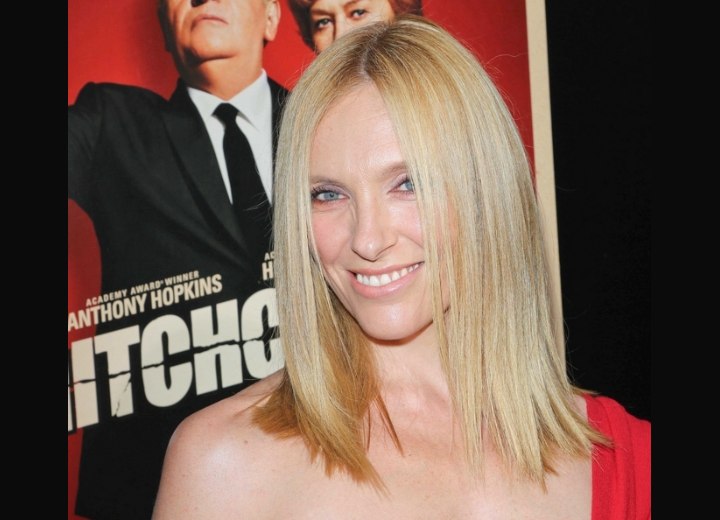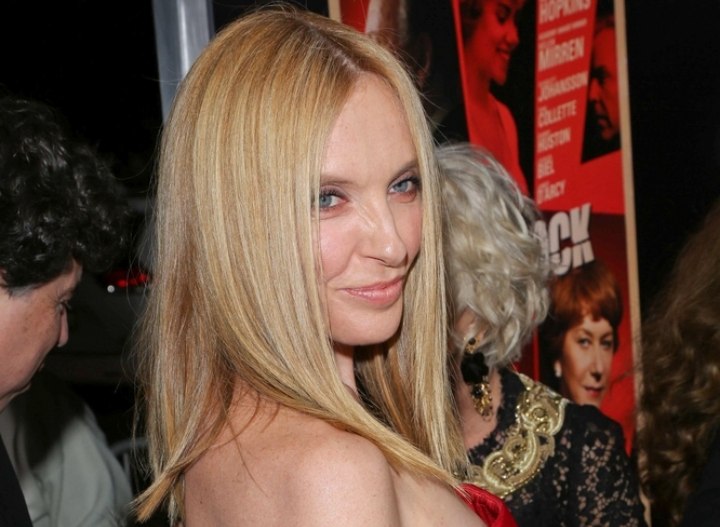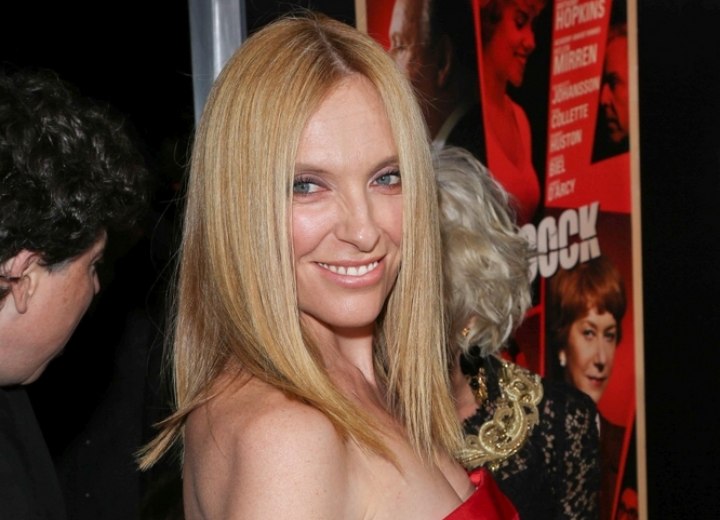 Related Post:
More Toni Collette hairstyles