Carefree Neck Length Haircut

Click to enlarge

Celebrity Tracee Ellis Ross is the daughter of famous singer Diana Ross. She is wearing her hair parted in an off center part and styled neck length with lots of layers for the puffy volume that you see (February 7th, 2007).

This type of cut is forever in fashion and brings a carefree lifestyle with dignity and grace. Have your hair cut in this short layered hairstyle and get ready for a lovely body wave.

After you have your permanent there are a few things you can do for the larger curls you see. One is to set your hair with medium sized rollers and use a large toothed comb to comb out when dry.

Another way is, on dry hair; to use hot rollers or a curling iron about two inches in circumference and still another way and the least of trouble of them all is to apply your leave in conditioner, gel and then pick it out with a large hair pin, or a large toothed comb and when dry pick once again.

Personally, I'd choose the path of least resistance and go for the picking.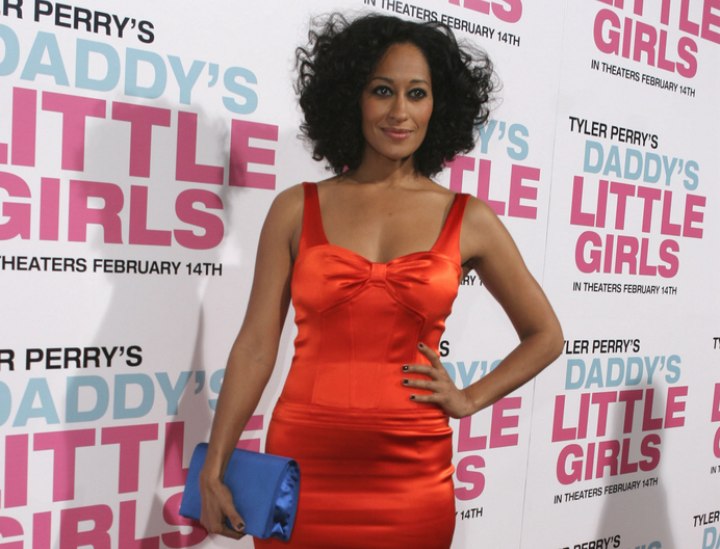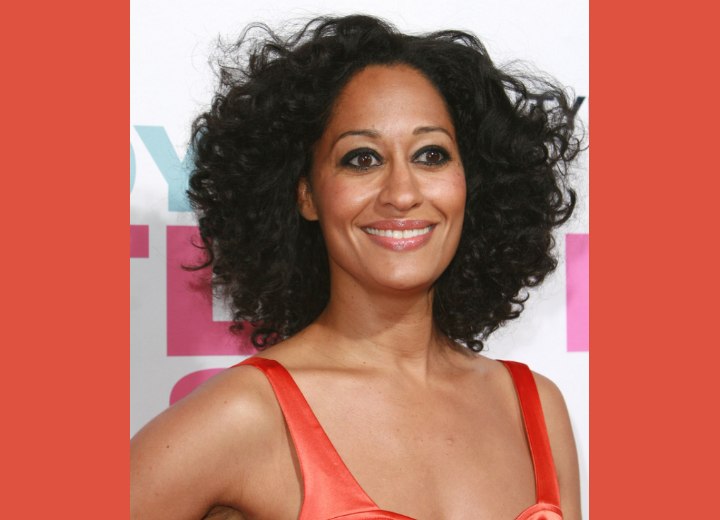 More Tracee Ellis Ross Hairstyles