Sharon Lawrence's Sporty Look

We think this deep coppery colored hairstyle looks absolutely stunning on Sharon Lawrence. She rocks this delightfully ginger shade! She showed up looking sporty and casual at the 2013 Film Independent nominees brunch at BOA Steakhouse in West Hollywood (January 12th, 2013). Her purple turtleneck contrasts her warm hair color beautifully and we love how youthful she looks for being a woman in her early fifties.

Her smile radiates her inner beauty and Sharon looks gorgeous. Her haircut is cut into long layers that fall an inch or two past the shoulders. Hair is blown out smooth and curled with a large iron. Strands are then brushed out for a silky and flippy hairstyle. The longer layers help add some texture and shape to the style as well as remove heaviness. The layers are cut around the jaw line for a great face-framing element.

Hair is parted deeply to one side and strands are blown up and over to create a voluminous wave on top of Sharon's head. Though bangs might be a good option for longer foreheads we like how the lack of the bangs really opens up Sharon's face and keeps her looking fresh. Her strands reflect the light perfectly and the reflection is created by having super healthy locks. Love!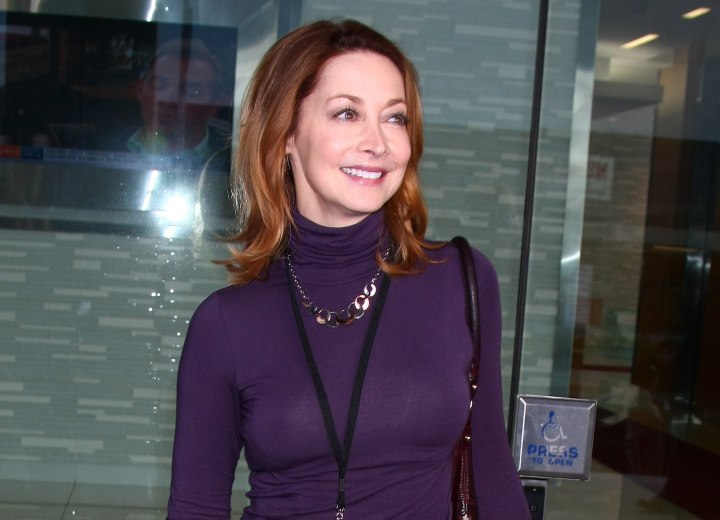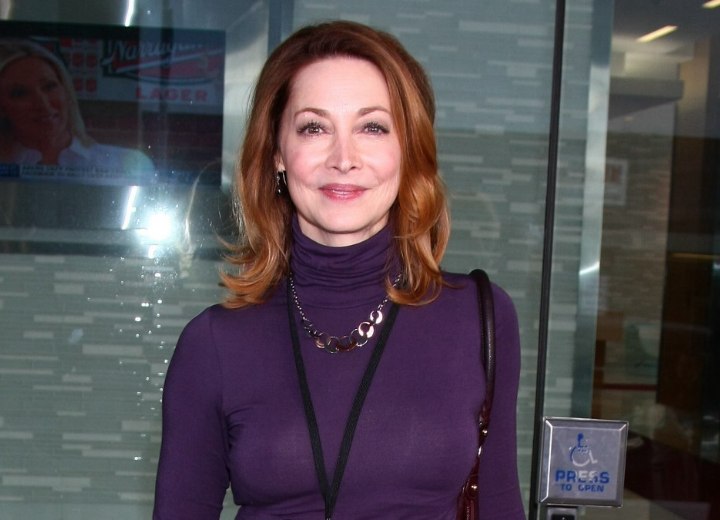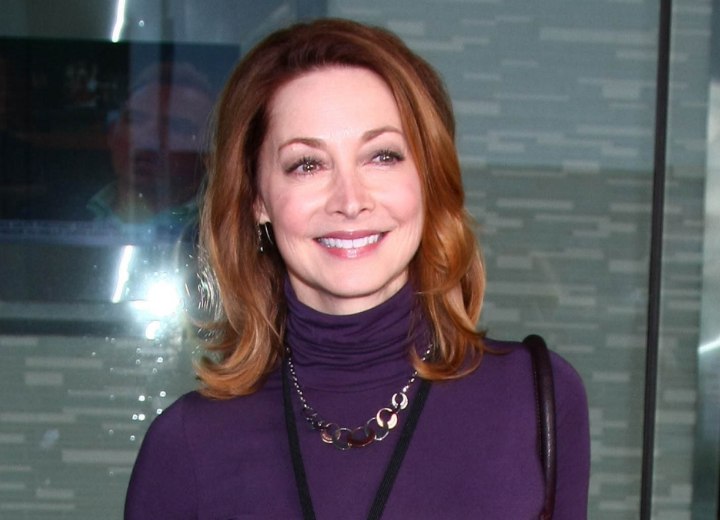 Related Post: More Sharon Lawrence hairstyles
Photos: Helga Esteb + S. Bukley / Shutterstock