Sharon Lawrence's Wearing Glasses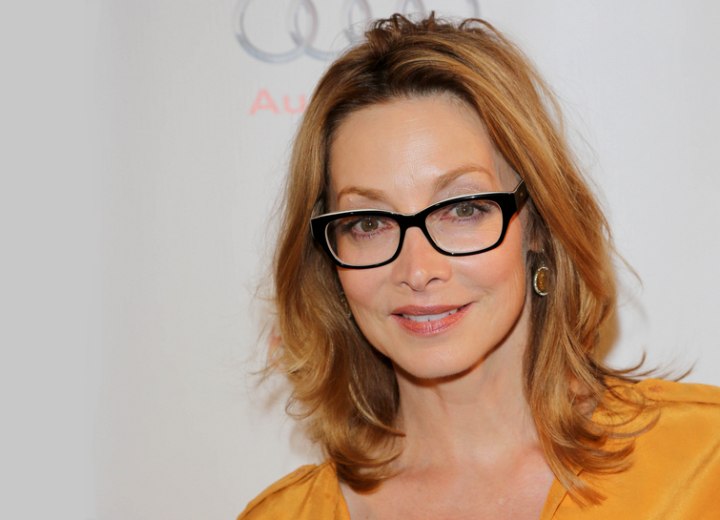 (Scroll down for more photos ↓)

Sharon Lawrence attended the 65th Annual Primetime Emmy Awards (September 17th, 2013) in a windblown hairstyle and silky ensemble. Her color-blocked outfit is bold and the colors go well with the star's skin tone.



The look is sexy and sporty at the same time and we even think her bold framed glasses help top the entire look off. The head to toe look is simple yet interesting and we think Sharon looks absolutely fabulous for a fifty plus woman.

This hairstyle is a great example of how important it is to use the right tools when creating your look. A good blow-dryer and a good, heat activated round brush are necessary for creating this look. And don't forget to use volume-enhancing products as well.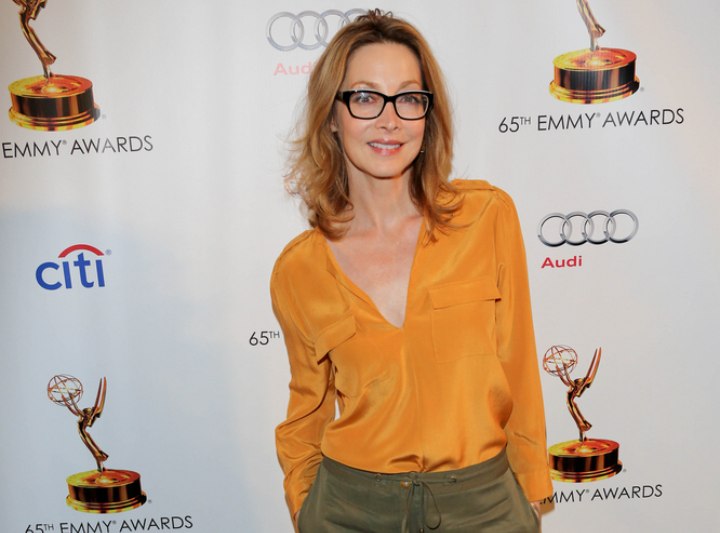 Sharon's hair is blown out with a small round brush to help enhance her soft waves. Strands are parted softly, right down the middle. The round brush helped to add some volume at the roots and give a nice cascading effect around the face. Strands are blown out with the round brush and then twisted to set as they dry. When hair is completely dry, use your fingers to comb through strands and break up the twists you created with the round brush. Spray to hold.

Sharon's hair color is a light brown with hints of gold. The color almost looks like a dark strawberry blonde in some lighting. The tones of her hair go beautifully with her skin tone and match her brow color impeccably. The roots are left a little darker but they blend nicely and help add depth.

This overall look is casual yet chic with a fun contrast of laid-back and dressy. Sharon pulls off the perfect combination of simplicity and elegance and makes mature women everywhere inspired.

Photos by PR Photos

See also: More Sharon Lawrence hairstyles