Ashley Greene's Hair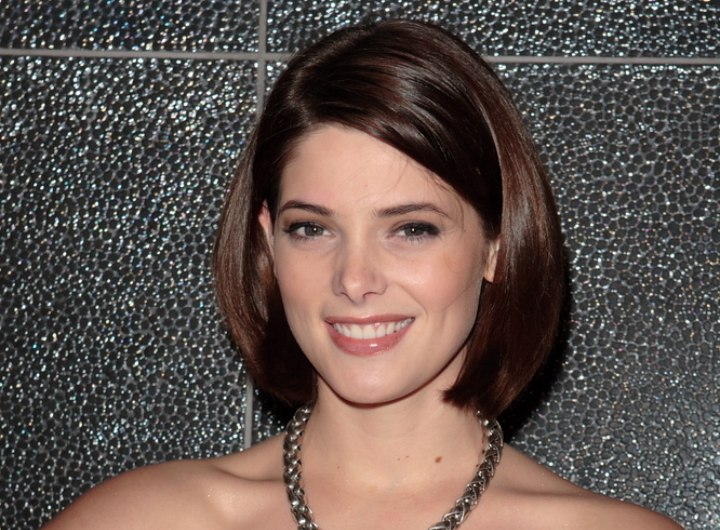 ↓ More Photos ↓

Ashley Greene is proof that bobs are still in vogue! The smooth edges that stand about halfway on her neck extend a little bit of under tilt to encourage the round volume we see that is on the sides.



Beginning with the semi circle part on the top, the heavy hair in the front is pulled over into a straight form to lie against her head and under her hair as if a large wide hairband along the sides. The rest of the hair has been blown by a large round brush to execute the smoothness and the round volume that is coveted for today. This particular hairstyle can be neat and sexy at the same time.

Tip: If you happen to be shopping for large styling brushes, some prefer the ceramic thermo brushes that have tiny holes to allow the air from the blow dryer to go through the brush and dry quicker and another asset is that it is supposed to eliminate frizz at the same time. For those of you who are greener minded, there are natural boar bristles that will help add volume to your hair and restore the needed luster.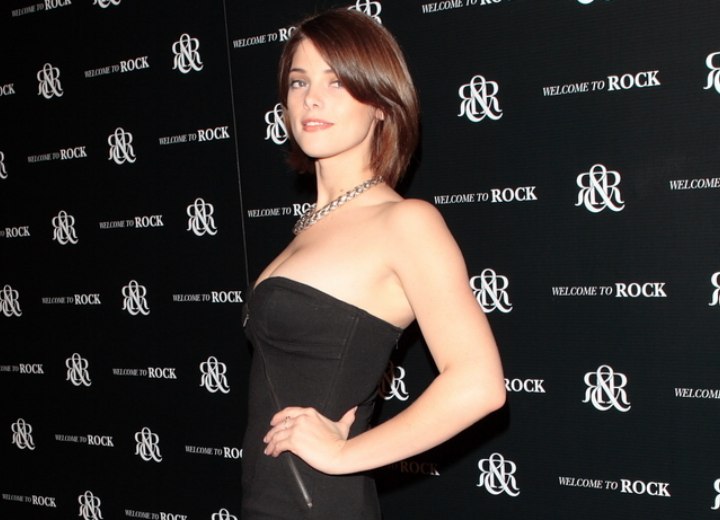 Ashley has a light touch to her make-up with lovely arched blended brows, barest of shadow, eyeliner, mascara, faintest addition of blush and a neutral pink shade of lip color.

See also: More medium hairstyles