Kimberly Caldwell's Short Hair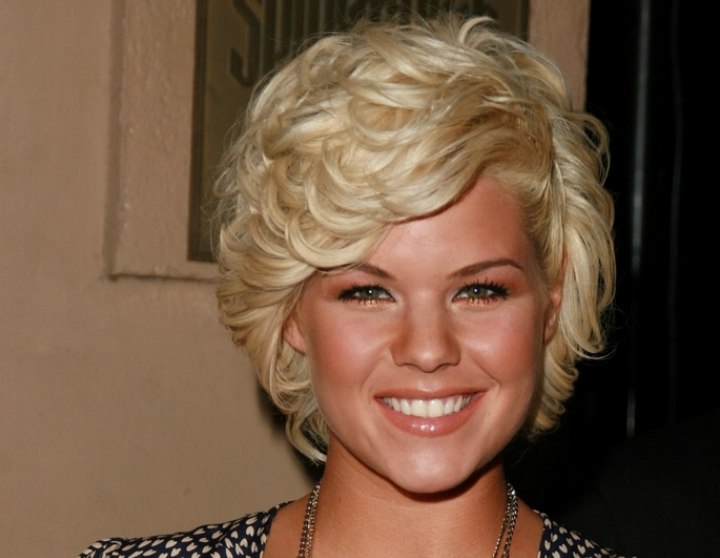 This young woman made a splash with the American viewing public when she auditioned for FOX's American Idol in 2002, singing Melissa Etheridge's "Come to my Window", though this wasn't her first bid at musical stardom.

In 1983 she was a 5 time junior finalist on Star Search, and in 2001 (one year before American Idol) she was a hopeful on Popstars: USA, but failed to make the cut. (She was told she would make a better showing of a solo career.)



Her look is definitely soft and romantic, in spite of hair that is shorter than the current trend. Overall, she brings to mind fresh-faced, girl-next-door beauty of Doris Day, mixed in with some of the sultry sensuality of Marilyn Monroe. It is certainly no surprise that Kimberly Caldwell inspires young women across the globe to try and imitate her ever-changing look.

The Cut:

The haircut shown is a modification of the traditional circle cut. The primary difference in what you see shown is that the hair at the top, crown and sides is cut to approximately 5 to 6 inches in length, while the hair at the nape area of the head is tapered down to approximately 2-1/2 to 3 inches. The overall effect is that of an oval as opposed to a true circle shape.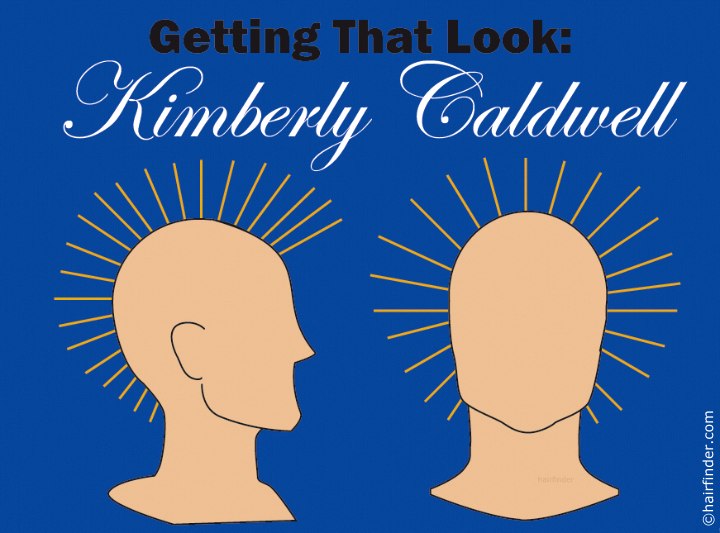 The cut is perfect for hair that is normal in texture and thick in density, and once the cut is completed the hair should be textured using the point-cutting technique to enhance the definition of the curls.

It is important to maintain control over the hair while it is being cut, so sectioning the hair into the standard 7-section parting is ideal. In addition, make sure to keep the hair damp while cutting. Having the hair damp is especially important when you reach the stage of point-cutting the hair for added texture, in order to prevent the tiny fragments of the hair from scattering and irritating the client as they work their way into the clothing.

Next Page