Gwyneth Paltrow's New Shorter Hair
Gwyneth Paltrow said good bye to her long locks and surprised everyone on March 18th 2008 with a new and much shorter hairstyle. Her new shoulder length haircut is very versatile and can be styled in many different ways. Let's have a look at her old long hair and the many possibilities of the new and much shorter haircut.

2007/02/25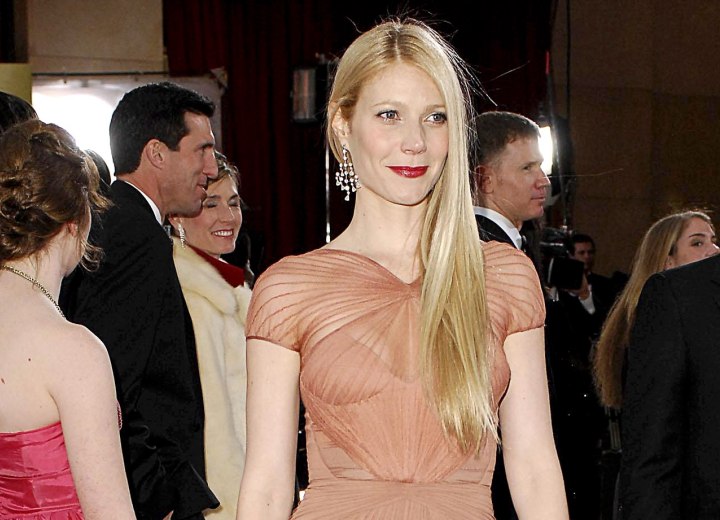 Soft blonde hair flows well below Gwyneth's shoulders generating a smooth and satiny appeal, with slices of lighter brown woven throughout her lighter hair presenting the recruited contrasts of shadows and lights.

Gwyneth wears a stunning dress in a pink mauve with seams designed into shapes of fans that are created to accent her small waistline. Her shade of cranberry lip tint activates a complimentary comparison with the color of her dress and over all skin tones.

2007/03/18

Gwyneth models a new haircut, just tipping her shoulders with gathered layers up about 5.1 cm or 2 inches from the ends. Soft blonde spiral curls outline her face that connects with the irregular center part. The back adapts to the lines of texture set for the hairstyle.

Black on grey looks completely stunning when the combination arises to the test and Ms. Paltrow's outfit is no exception. Flattering colors and lines are a compatible image with her new hairstyle.

2007/04/07

Soft spirals surround Gwyneth's hair generating from the center part. Tri tones of blonde, light brown and caramel integrate together throughout the hairstyle extending a delicate innocence to the image.

Gwyneth's blonde hair against the black dress with red and white flowerets captures the contrast of tones in her hairstyle. The final touch is the black background in which Gwyneth stands, that brings out the blonde in her hair.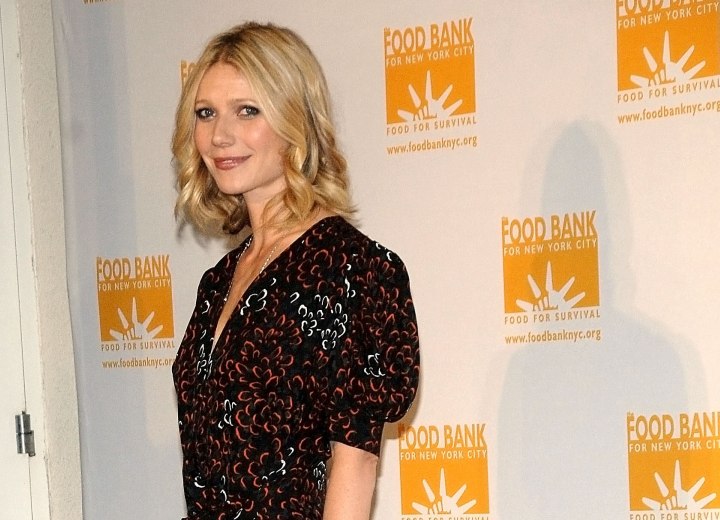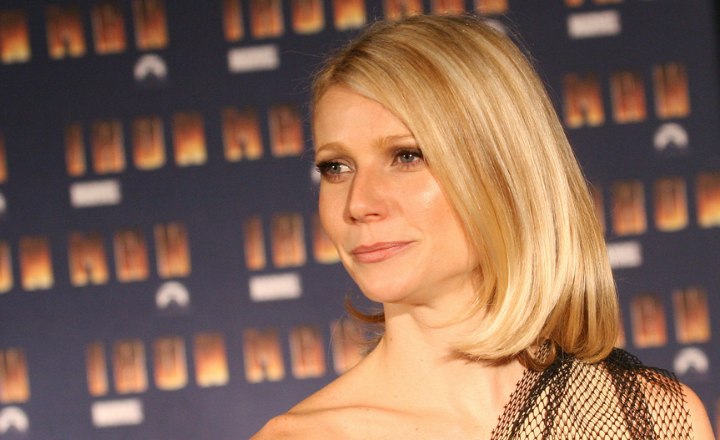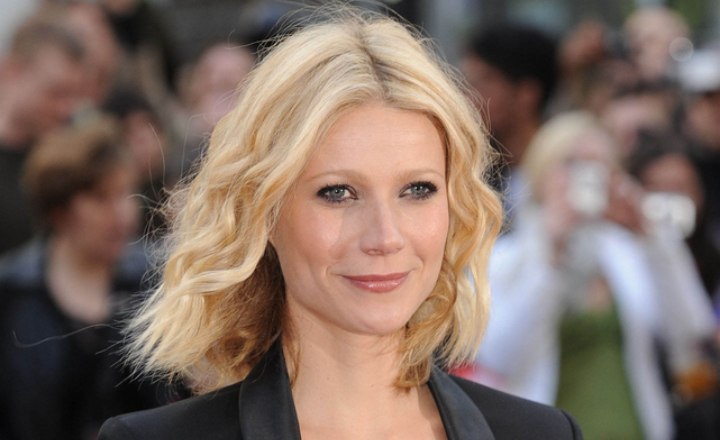 (click to enlarge)

2007/04/23

Modeling with a high side part, Gwyneth impresses us with extraordinary smooth and thick hair. Most obvious are the slices of various colors that present this style with such flair and the striking blunt lines that tip her shoulders and with one side behind her ear the satin smooth look becomes even more apparent. The use of heavy gel or thermo styling lotion and gloss will help achieve this hairstyle.

Resembling a Grecian goddess, Gwyneth wears a transparent gown held together by fine black netting. Neutral lip tint directs attention to her high cheek bones and defining eyes.

Next Page