Rosanna Arquette's Turtleneck Look

Rosanna Arquette looks lovely at the February 3rd 2004 DVD Launch Party for the film "Lost in Translation" in Los Angeles. Her long, silky, razor cut hair is given definition with product to create tapered lengths that terminate at random intervals. The long hairstyle is light without being wispy and defined without appearing too contrived.

Her make-up is supremely understated, with neutral shades of eye and cheek color and a slightly darker - though still neutral - lip color. A simple yet very attractive look.

Her chosen ensemble of black and brown leather over a turtleneck provides a great backdrop for her warm, multi-tonal strands. The outfit includes geometric accents in the skirt and a vintage black bomber jacket giving a chic bohemian vibe. The retro look is capped by her sterling silver Peace Symbol pendant.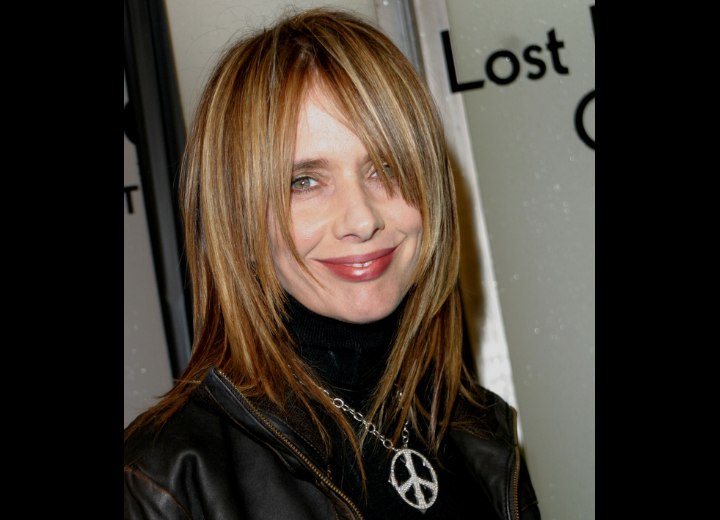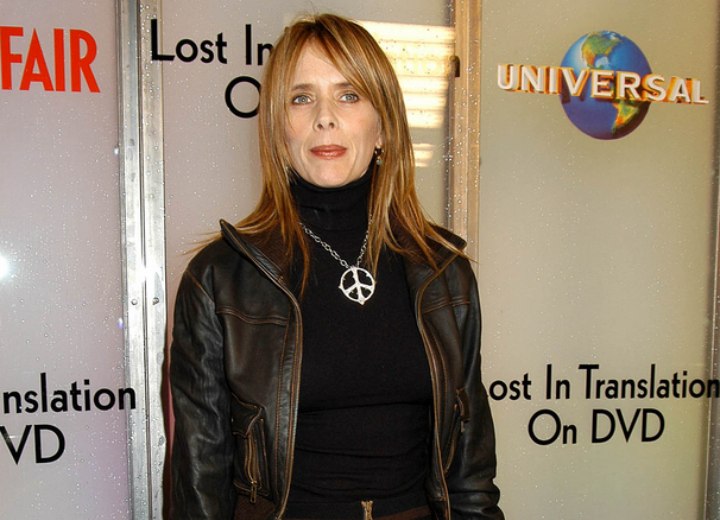 Related Post:
More Rosanna Arquette Hairstyles