Rosanna Arquette

Rosanna Arquette's sister happens to be Patricia who also attended the Los Angeles Premiere of "Scream 4" on April 11, 2011 and she wore her long blonde hair in a rounded seamless layer with the ends resting upon her shoulders.

She is wearing a high part for the development of the heavy mass that is sway around her face. A large round brush with styling lotion, blow dryer and a pound of patience will present Rosanna's hairstyle.

Rosanna is wearing a bright orange/red color blouse that captures her lovely skin tones. Her eyebrows are a natural minimum of thickness, subtle eyeliner, mascara, a touch of blush/bronze and a natural lip tone.

I can envision Rosanna with her ends cut off so the heavier volume that we are looking at will easily go under. Place your hand there and you will see what she would look like, younger; right?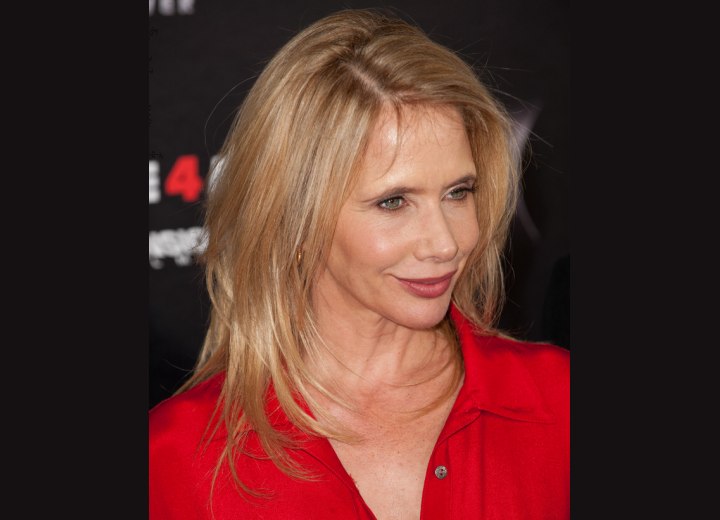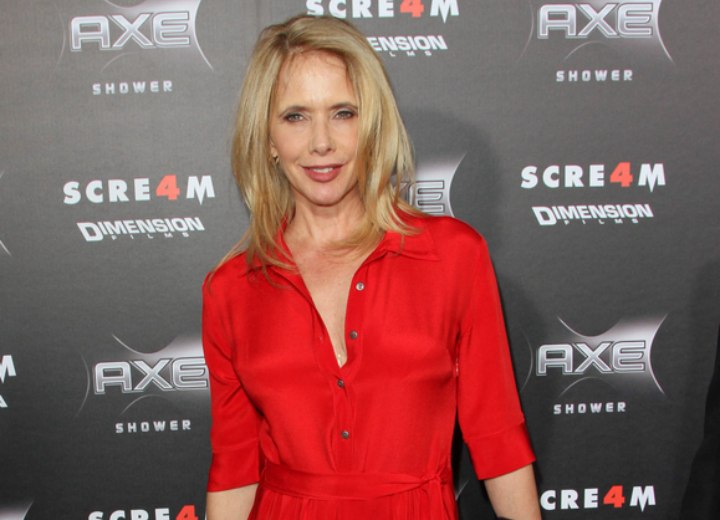 Related Post:
More Rosanna Arquette hairstyles