Rihanna - Shaved Hair Section

Attending the Los Angeles Premiere of the movie, "Battleship," on May 10, 2012, Rihanna exudes confidence with her amazing "throw head back," smile. A small section of her hair to the left side of her face and at the nape of the neck is shaved and also tapered above the ear; showing her baby hair.

On the right side, she boasts long black ringlets of hair with lots of body. Some of the hair is swooped across the forehead to slightly cover the right eye. The hair at the back is wavy and at mid length, it contributes to showing off her defined shoulders.

She is wearing a low cut white halter dress with a visible slit at the side and full cut out back to the waist. White sandal pumps strikingly lace her feet. Her pensive eyes, red lipstick, hoop earrings, plucked eyebrows and mascara eyelashes interestingly highlight her facial features.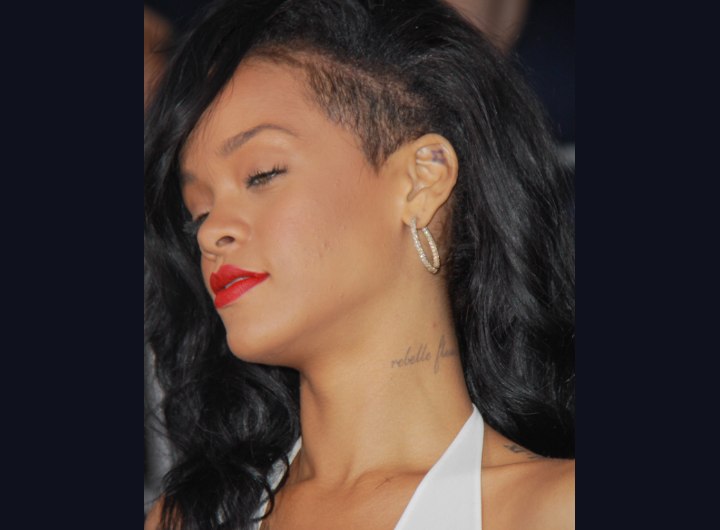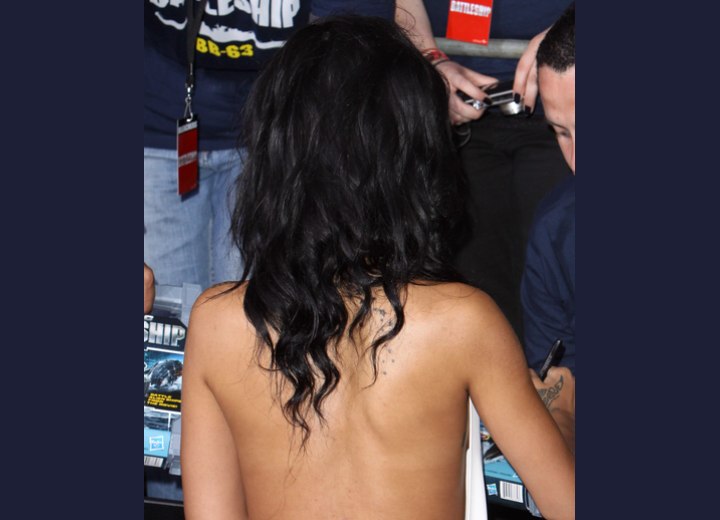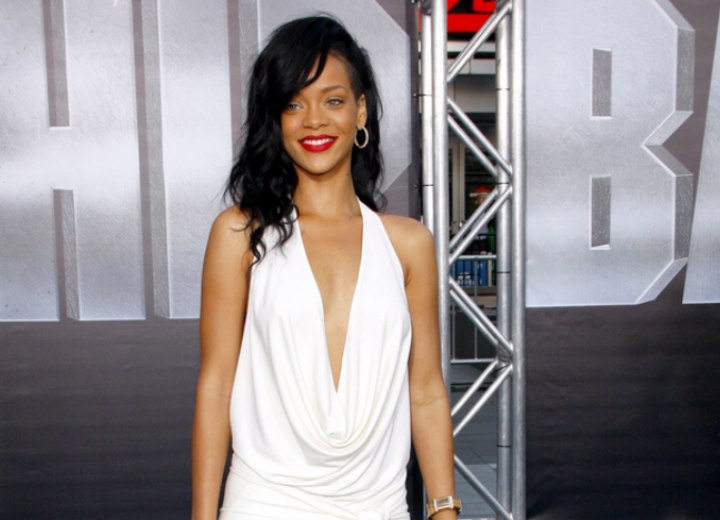 See also:
More Rihanna Hairstyles