Rihanna's Red Curls

Rihanna was among many celebrities posing for the photographers at the 2011 Billboard Music Awards on May 22, 2011 and as sassy as she is, she had cayenne pepper colored red hair. Not to be missed, everyone could see her coming for miles.

Her neck length hairstyle was designed in chunked long layers with heavy hunks of curls that lazily flipped up while others were curled under. Her bangs were backcombed over into a straight wide belt that hid her eyebrow.

Rihanna's makeup was cat like with an emphasis on her slanted cat eyes with dark shadow blended into the angles and a silver dusty shadow just underneath. There is heavy eyeliner that embraces her eyes with mascara. Her blush is met with a light coral lip tone that is outlined with a deeper reddish tint.

She wears white and that is a good choice when you think of what would go well with her fiery hot red hair color.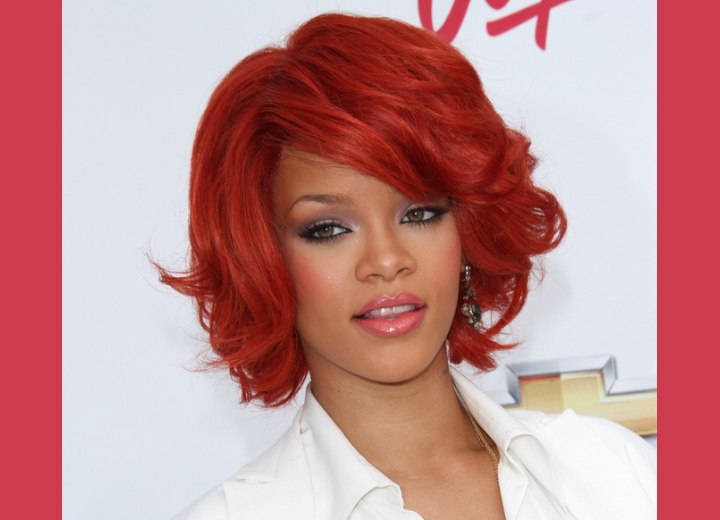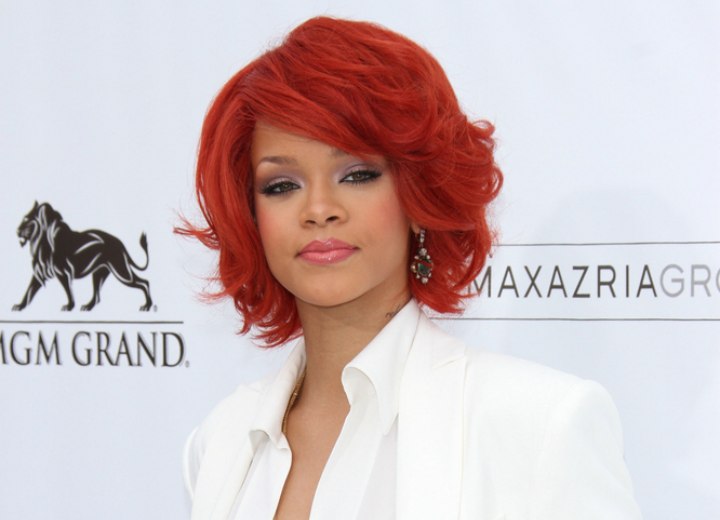 See also:
More Rihanna Hairstyles