Rihanna - Short Pixie Haircut

Rihanna shows off her cute short pixie haircut that is closely similar to celebrity actresses like Halle Berry at the 2012 MTV Video Music Awards held on September 6, 2012. Her haircut reveals her high forehead and sharp features. A low maintenance haircut like this is cost effective, easy to manage and to maintain, especially in a hot climate.

Her cropped black hair is cut close to the ear from side to side. Taking less time and effort to create such a striking appearance is probably the reason why she chose this bold look. This mopped look is sharply layered and curled from the top of the head to the front.

Her skin exudes a clean complexion, high blushed cheekbones and piercing eyes that match her sassy hair. Her knotted and strapped white dress shows off her broad shoulders and makes the hairdo even more spirited and stylish. Her elongated neck and nob earrings complete her look.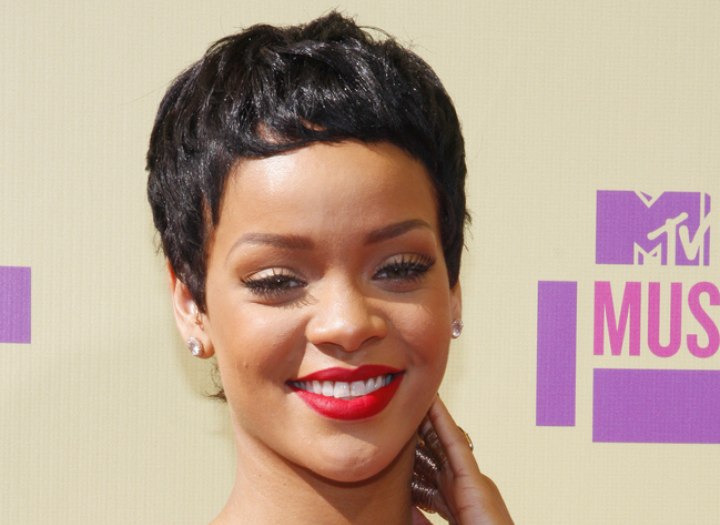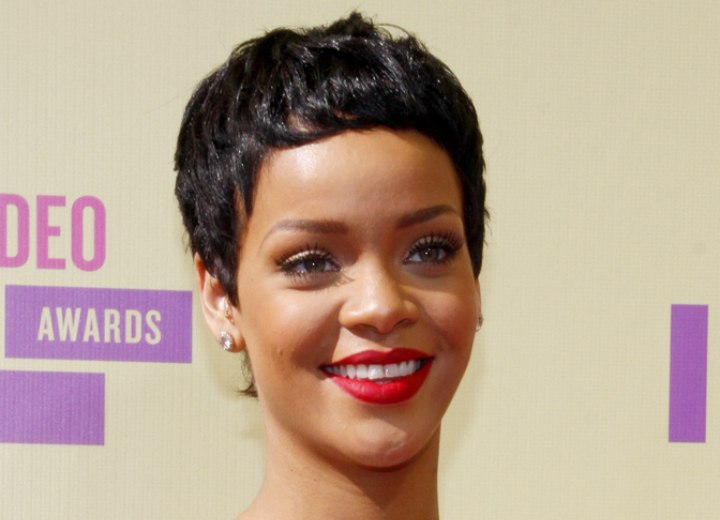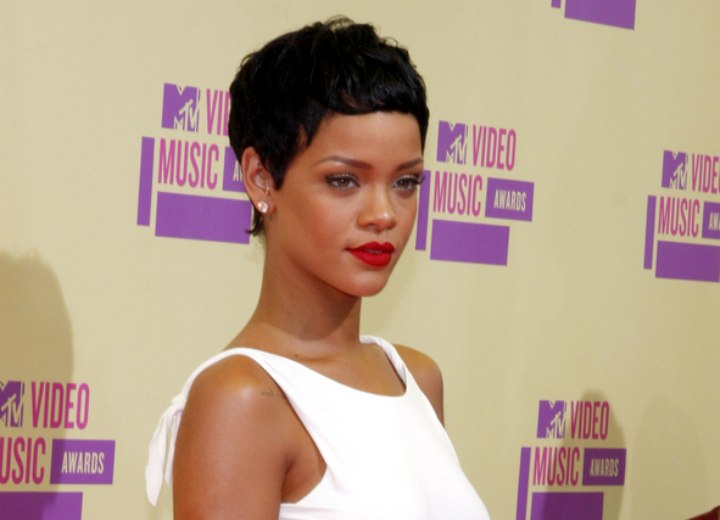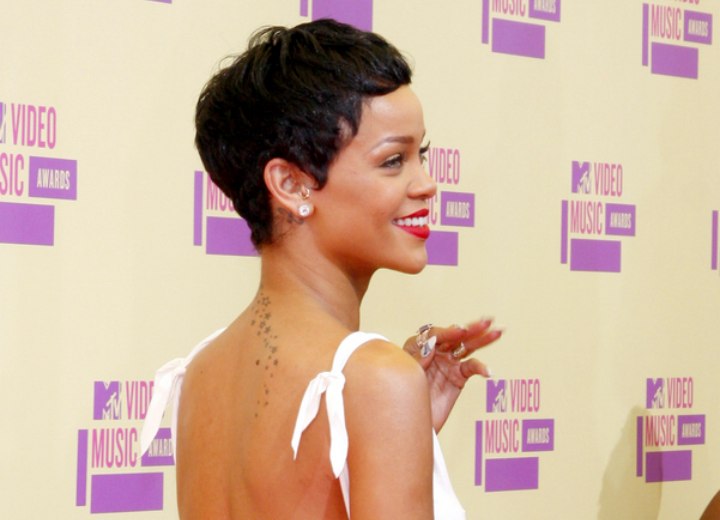 Related Post:
More Rihanna Hairstyles