Natural Looking Blonde

Rachel Griffiths attended the 66th Annual Golden Globes HBO After Party in Beverly Hills, California on January 11, 2009.

Rachel's hair color has a dark ash blonde/brown base with weaves of a light warm blonde offering the subtlety of a natural looking blonde. Her hairstyle is easily brushed away from her forehead and away from her temples revealing her oval/square shaped face. Her hair length covers her neckline and brushes against her upper shoulders. Her earrings are an exquisite touch that blends well with her hair coloring and gold dress.

Her makeup is in keeping with her hair and blended with a light tanned foundation while bronzing is used to magnify her high cheekbones. Her eyebrows are kept into a natural figure and color, a light warm shadow is used on her eyes with encircled eyeliner and mascara. Her lip color tends to be more of a tawny appeal.

Suggestion: With Rachel's ideal look of naturalness a dressy code with her hair worn up would have presented more of an air of sophistication to her already classy face.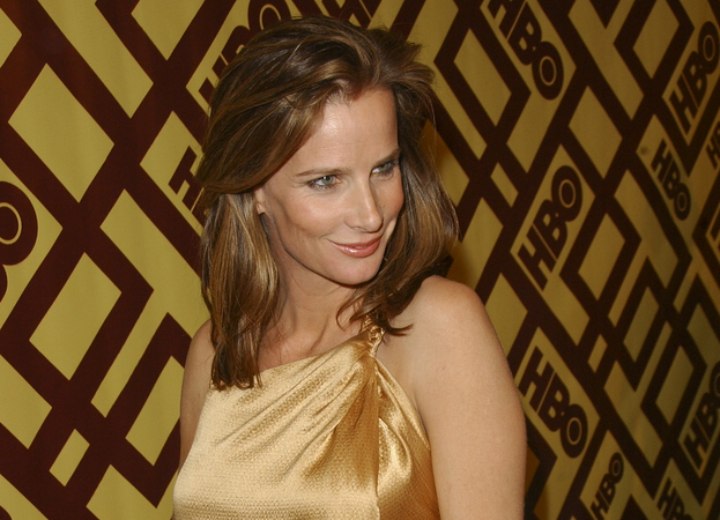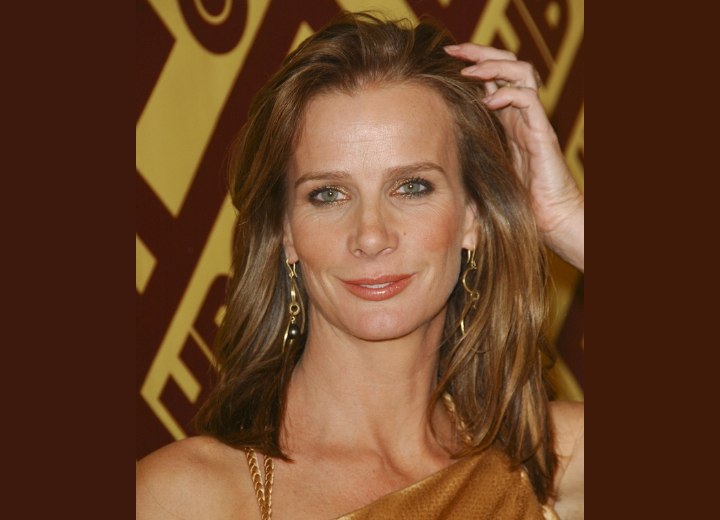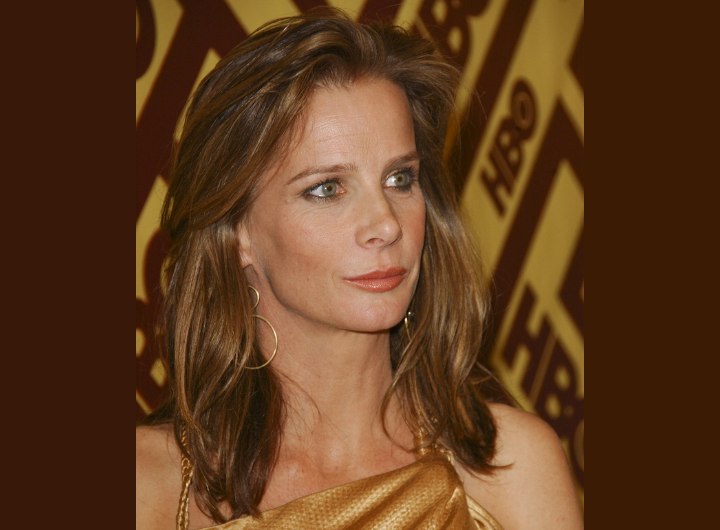 More Rachel Griffiths Hairstyles