Long Crimped Hair

Rachel Griffiths posed for the photographers on January 15, 2011 at The Art of Elysium 4th Annual "Heaven" Gala Black Tie Charity Gala in Los Angeles, California.

She wore her long hair in a sassy form of crimping that was pulled away from her face and secured in the center of the back of her head. Her bangs were lifted up as if to announce the treasure of confidence that Rachel has earned.

Her hairstyle is simple to do with a crimping iron and a small amount of back brushing will bring the pouf desired on the top that is followed by a spritz of styling spray.

Rachel has coveted medium to olive warm skin tones and her eyebrows are naturalized by using a pencil to fill in the gaps and extend their perfected arch. She has concealor in the inner eyes and is wearing a very light smoky shadow, eyeliner, mascara, bronzing and a glossy lip tone.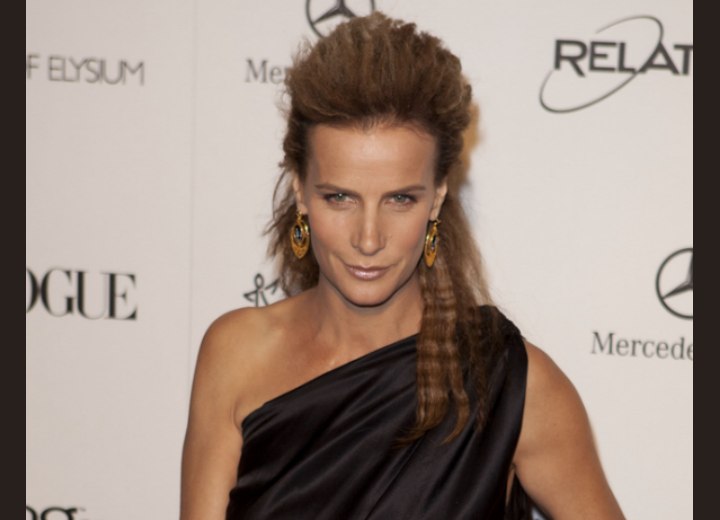 More Rachel Griffiths Hairstyles