Rachel Griffiths

Rachel Griffiths posed for the photographers when she attended the 61st Annual DGA Awards on January 31, 2009. As we can see her hair was much longer a few years ago with a part on the side and the whole bulk of her hair was all brought over to the one side to be secured below her shoulder.

Her complexion was much lighter with the same well formed eyebrows, a light eye shadow, eyeliner and mascara. There was a hint of blush and her favorite tawny lip color. She wore a silver satin dress that gave the illusion of being connected on the shoulders. Her glassy white and post diamond earrings were a definite go getter with her platinum dress.

Suggestion: Rachel's dress is remarkably beautiful, however because her skin tone was so light at that time, she would have looked much more attractive wearing a colorful color like her background color of blue or like green or teal also, Rachel's hair would have matched her elegant dress and looked more dressy if she had worn a chignon or a fashionable upswing. So many times, today's hairstyles are not matched up with the clothing design they are wearing.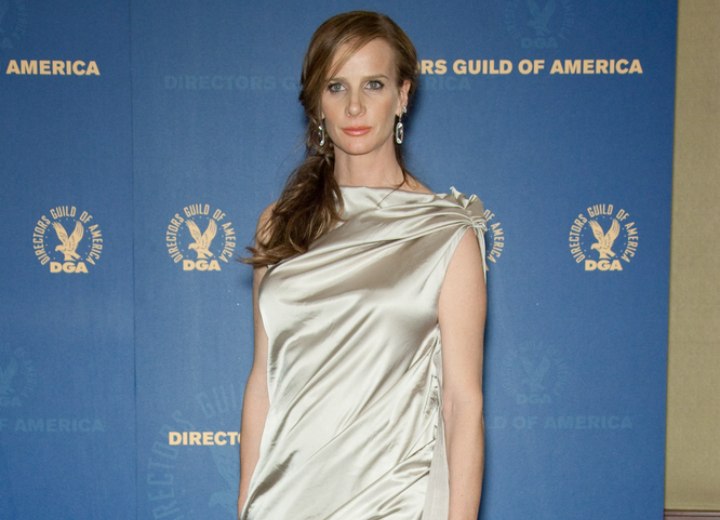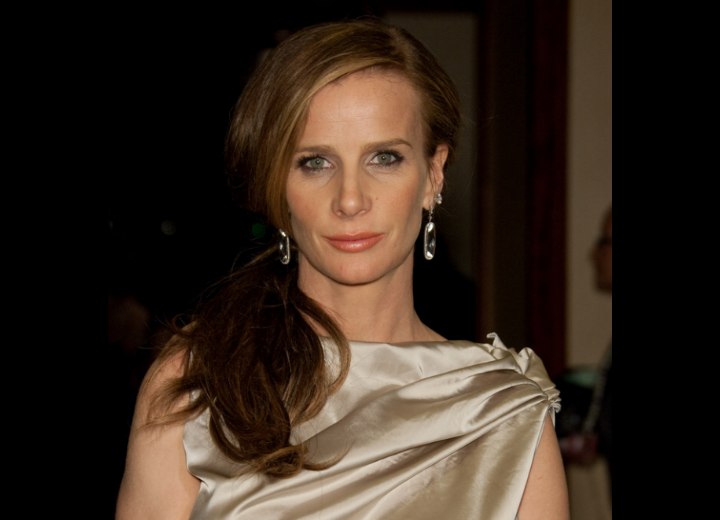 More Rachel Griffiths Hairstyles