Rachael Leigh Cook's Bob Cut

We love the "She's All That" star with this adorable blonde bob hairstyle. Rachael Leigh Cook normally has longer hair but showed up with this cute medium length cut at the Step Up Women's Network 2008 Inspiration Awards.

She acts like someone who is pleasantly surprised with a new haircut and still discovering how good it feels. When you are courageous enough it can be a good idea to give your hairdresser carte blanche and let her surprise you with a new look.

Rachael's hair is cut into an a-line bob (longer in the front and shorter in the back). The layers are undercut to give a fresh rounded feel to the back. Textured and fringy bangs are added for a more modern and playful element. Strands are lightened to a golden and sandy blonde. The hair color makes Cook's brown light brown eyes dazzle. This is a super cute hairstyle for all ages.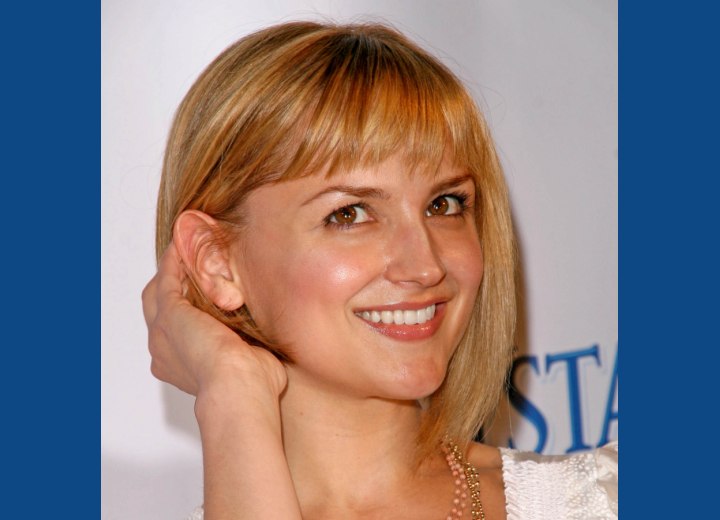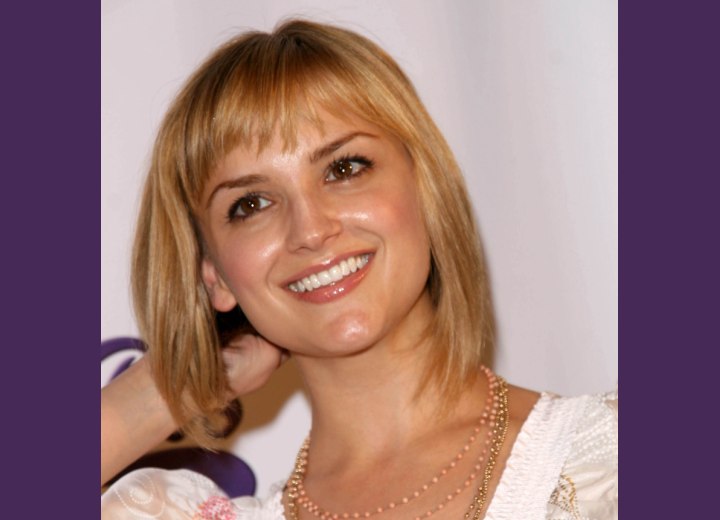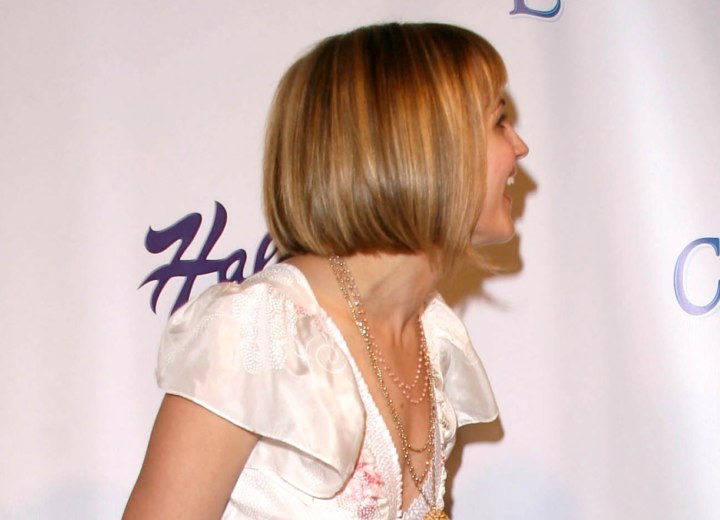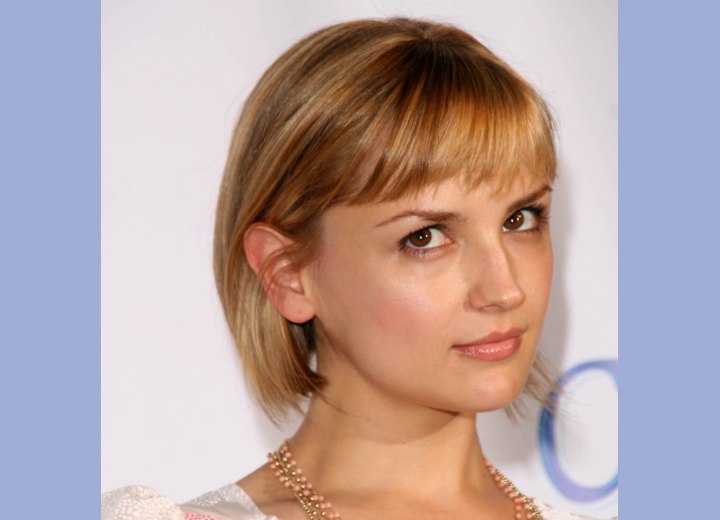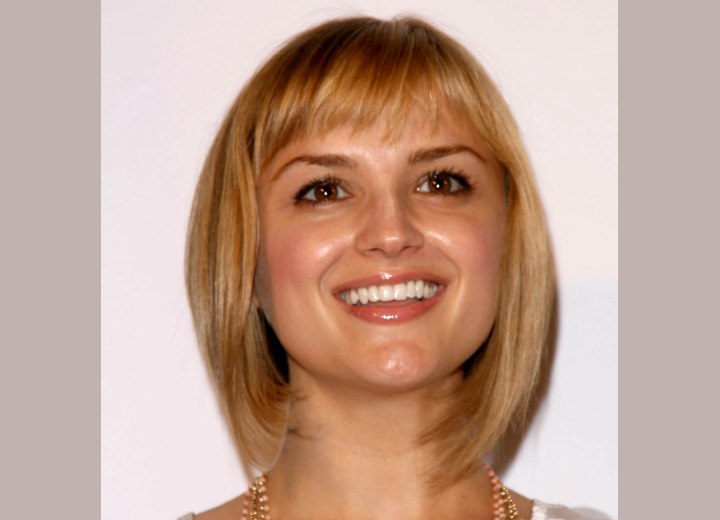 Related Post: More Rachael Leigh Cook hairstyles
Photos: S. Bukley / Shutterstock