Rachael Leigh Cook Carefree Hair

At the World Premiere of "Nancy Drew" back in 2007, Rachael Leigh Cook showed up with her long hair blowing in the breeze. Her hair is cut well past her shoulders and the ends are layered for a soft and grown-out feel. Medium length side bangs are added for interest and help add some framing to Cook's face. The haircut is nice and simple and goes well with her straight textured strands.

What we love most about Rachael's hairstyle is the fantastic color. Her locks appeared to be kissed by the sun in the most beautiful way. Adding tons of subtle highlights throughout the head of hair created this glowing color. The result is a blended and extremely natural look. The color looks amazing with her light brown eyes.

Leaving longer hair down is always a good idea with a strapless dress especially if you don't plan to fill in the gap with a necklace. Though we're not sure if her printed strapless dress is the most flattering. We do agree that she is trying to be youthful and fun and definitely not take herself too seriously. Her overall look is very easy going and carefree - a look that goes well on everyone.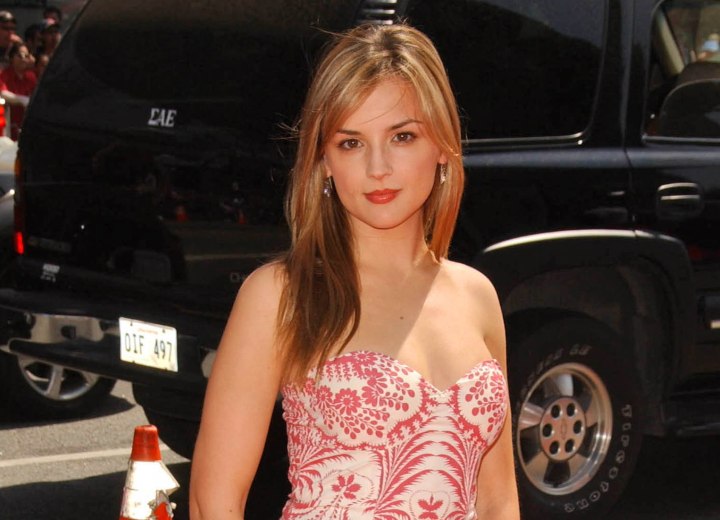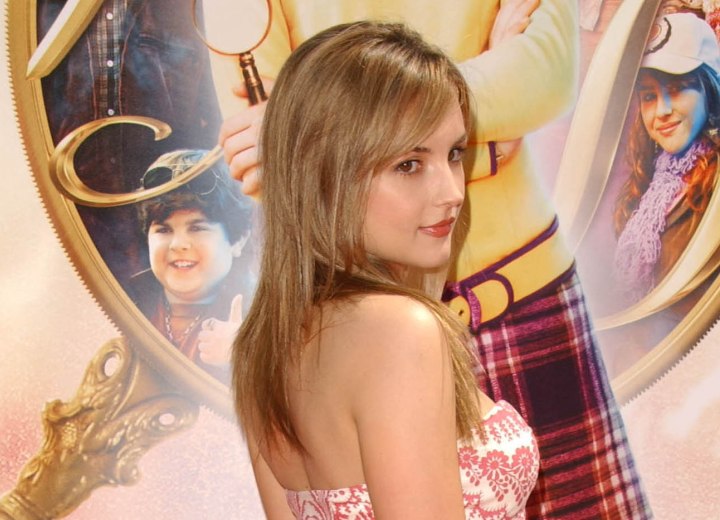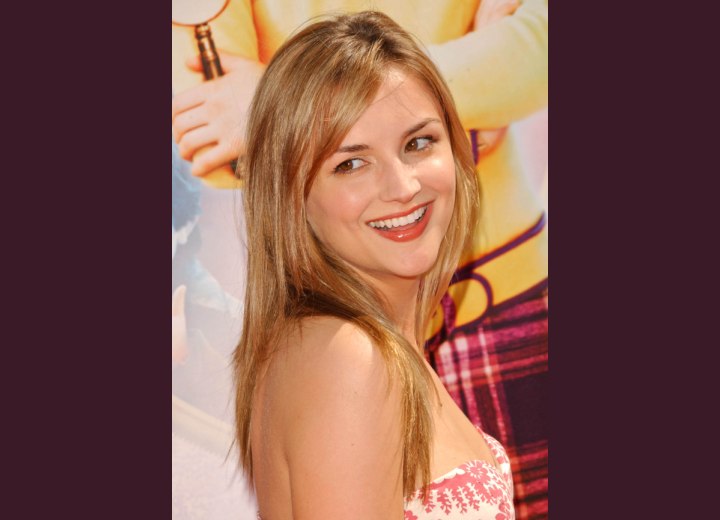 Related Post: More Rachael Leigh Cook hairstyles
Photos: S. Bukley / Shutterstock