Pink's Boyish Short Hairstyle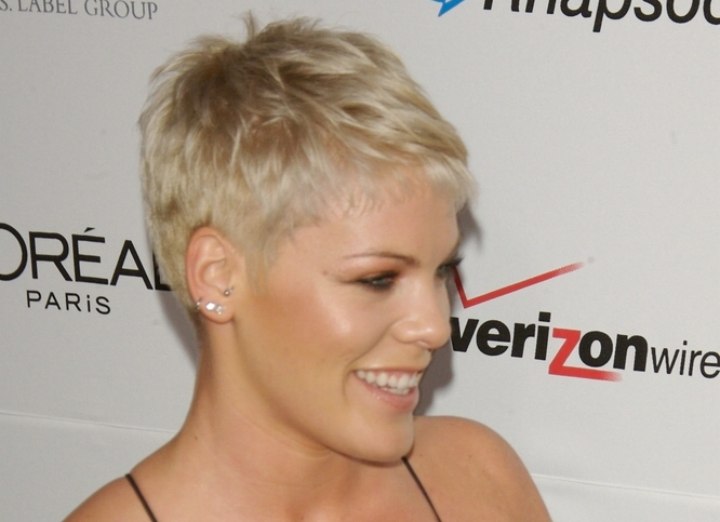 ↓ More Photos ↓

Pink's hair (February 10th, 2007) is shaped in a boyish style and doesn't she look priceless! I do not know too many people who can look this enchanting with only about an inch and a half of hair on their head, and in some places much shorter.



This style is clipped up close to the head at the neckline area and around the ears and very gradually gets longer as you move up. Take one more look at this design, the ears, neck and forehead are all exposed. Nothing to hide on this gal. No wonder Pink is smiling.

This style is a good selection for those who do not have time to muss with their hair and those who are quite sporty and still want to look fabulous with short hair. All you do is wash, condition and apply a good gel, muss your hair a bit and drive to work. Good going!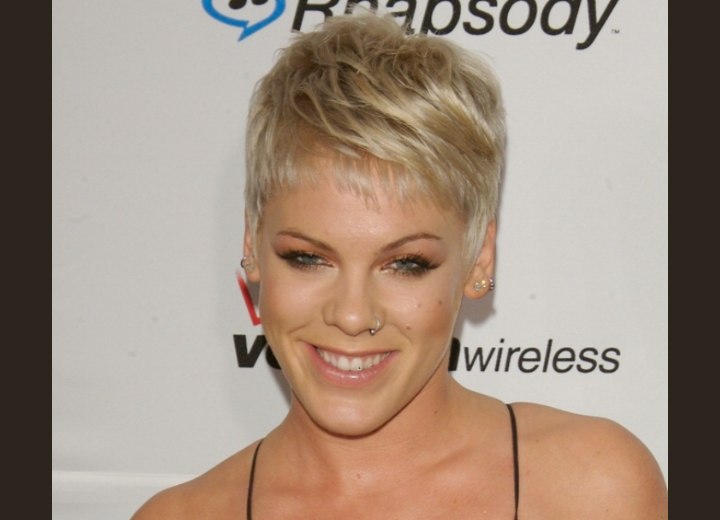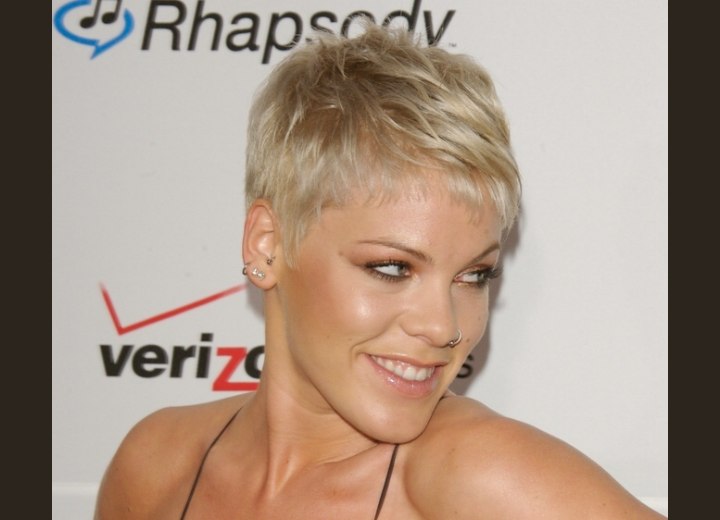 See also:
More Pink Hairstyles