Nikki Reed with Very Long Hair

Nikki Reed is seen attending the Cambio and Warner Bros. Digital Distribution Celebrate the Premiere of "Aim High" event on October 18, 2012. She wears a very long hairstyle with a deep center part. This hippie looking hairdo is sleek and tucked behind both ears. Her long locks comfortably cascade down her back in delicate curls that are not tight, but loosely provoking her shoulders.

She wears a black outfit, which serves as a perfect background for her shiny hair with brown highlights. Baby hair caresses her forehead and hairline from one temple to the next. Her hair appears silky, clean and burnished.

Dressed in black shirt blouse tied in a knot at the front, black leather jacket, black denim pants and black high top boots and black handbag, she looks quite striking. Her studded handbag, little makeup and riding boots exemplify the casual look that she is going for.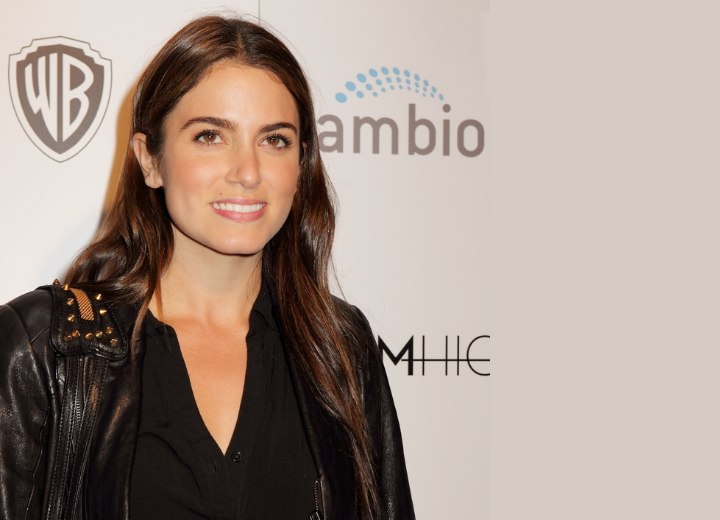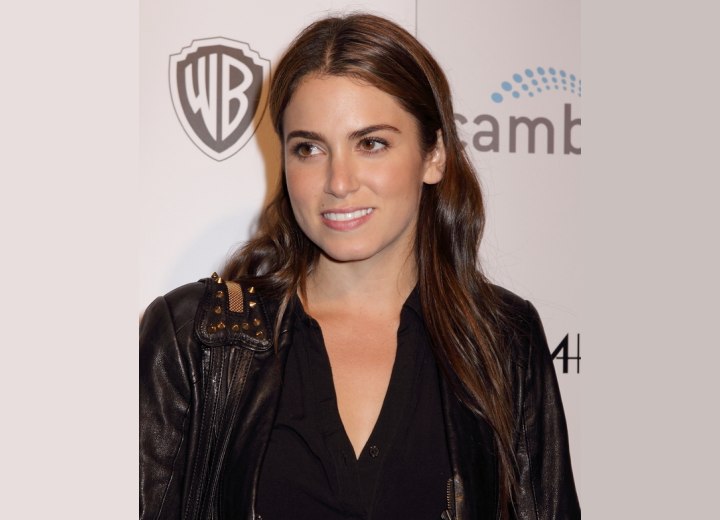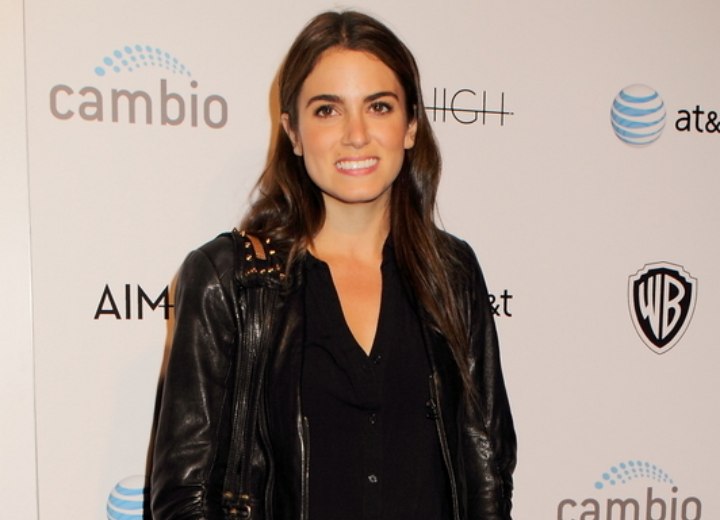 Related Post:
More Nikki Reed hairstyles