Nikki Reed - Braided Updo

Nikki Reed shows off her hair and attire at the Ubisoft's "Just Dance 3" Music Video Game Launch Party on October 4th 2011. She is wearing an up-style that is braided in different sections. This creates the illusion of what she would look like if she were to wear short hair.

Braids are platted down the left side of her head and an unwilling small part is shown on the same side. Little tendrils fall alongside the front edge of the hair and along the nape of the neck. The same is true on the right side of the head. Braids go down the middle as well to meet at the back. Not left hanging, the braids are pinned up in the back of the head.

Nikki is wearing a black shift dress with three quarter sleeves. She wears a pair of brown boots. On the left side of her ear, she wears 3 nob earrings and one drop down earring. On the right side of her hair, she wears 2 nob earrings and the other drop down earring - green in color.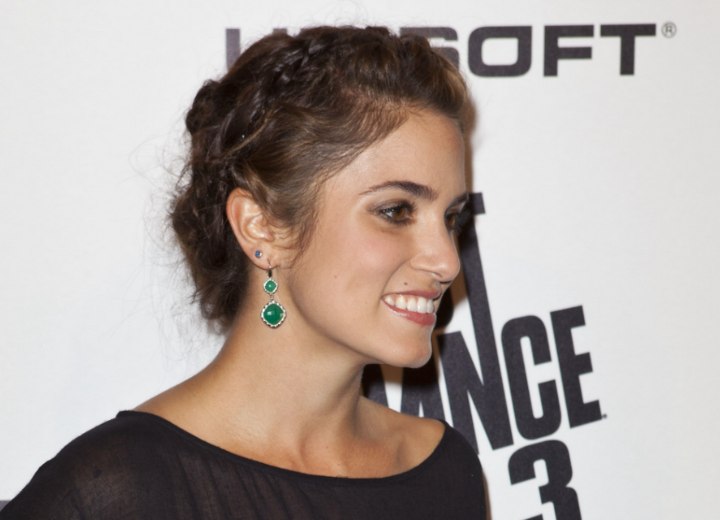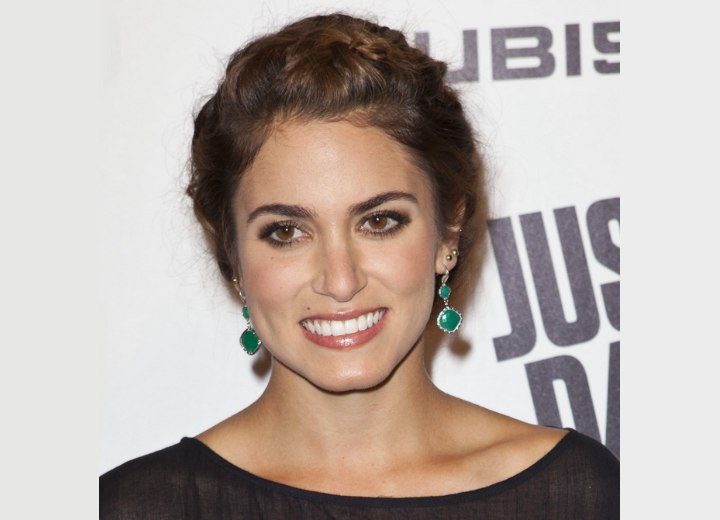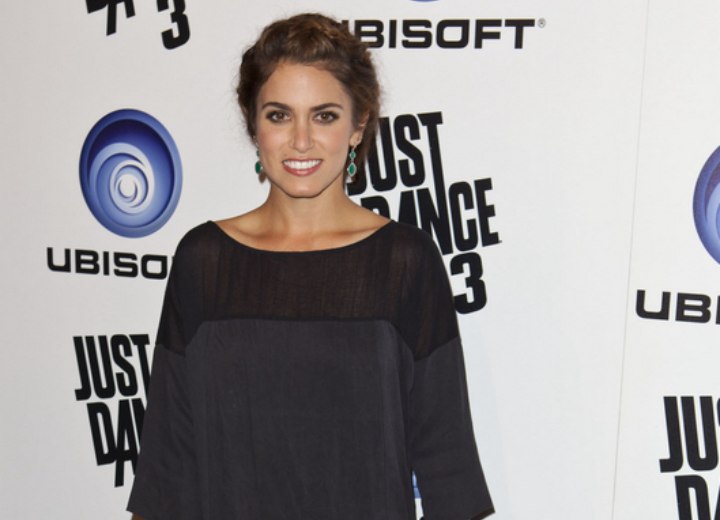 Related Post:
More Nikki Reed hairstyles