Nikki Reed - Wavy Long Hair

Nikki Reed was off to the Simon G. Jewelry Annual "Summer Soiree" at the Palazzo in Las Vegas on June 5th 2010. Her hairstyle has a jagged part at an unusual angle in the front of her head. It is long and wavy, but shows smoothness on top of the head with bronze highlights visibly revealed on the right hand side.

On the left hand side, the hair falls to the back of the shoulder and is tucked behind the ear. Her baby hair is slightly revealed around the edges. Nikki's hair is not bluntly cut, but has wisps that hang on her shoulders.

Dressed in a dark blue silk top, she also dons a black blazer with rolled up sleeves and matching black skirt above the knee. Nikki looks quite the number and wears her get-up with flair and precision. She wore a simple, but unique earring, short silver necklace and bracelets.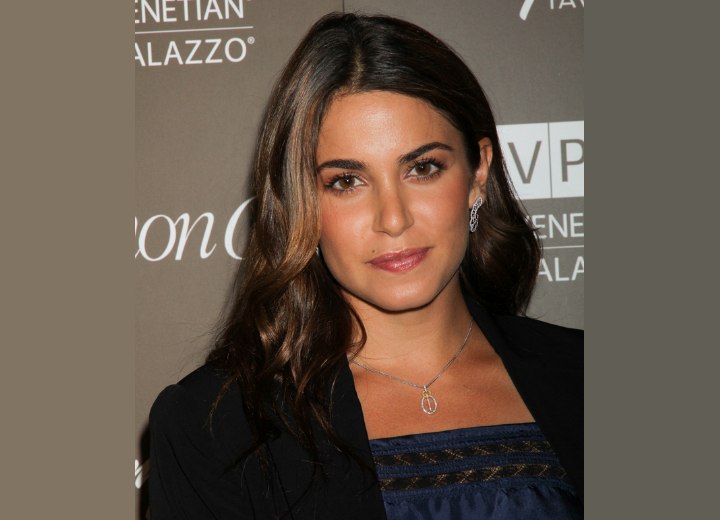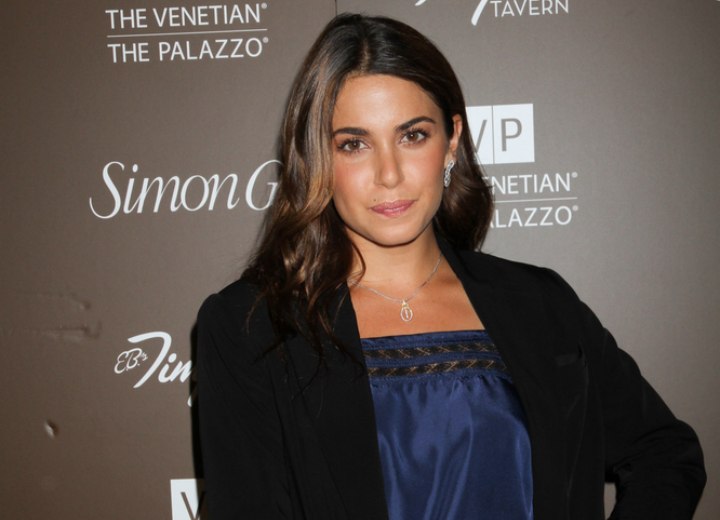 Related Posts:
Long celebrity hairstyles
More Nikki Reed hairstyles