Mia Wasikowska's Cute Short Bob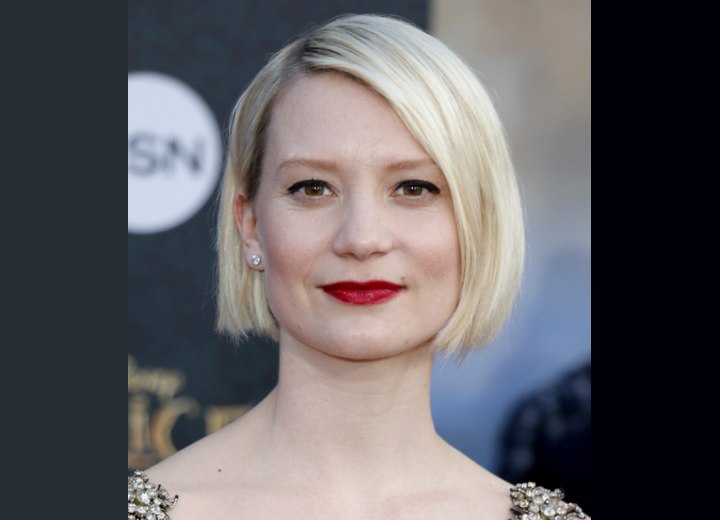 ↓ More Photos ↓

Mia Wasikowska rocked the red carpet in a full length black and gold accented gown, on May 23rd 2016, for the "Alice Through The Looking Glass" premiere in Los Angeles. Her gown was quite glitzy so her stylist instructed her glam team to keep things subtle.



Of course, this didn't mean she couldn't successfully pull of a lovely shade of red lipstick. It is because of her bold lip color, that she opted for a more minimalistic application on the eye make-up. Mia's bright red lipstick pairs so well with her pale blonde hair color. It really provides a striking look.

Short bob hairstyles with a cute short nape and angled sides like Mia's take no time at all to flat iron. Which makes it the perfect, time saving hairstyle for the Australian actress and women who do not fair well with the round brush and blow drying techniques when styling their hair. A deep part is always a good idea when working with shorter hair because it gives a short style interest and sass.

When using a hot tool, like the flat iron used to style Mia's hair, do coat your hair with a good heat protectant or special serums made to withstand the iron temperatures.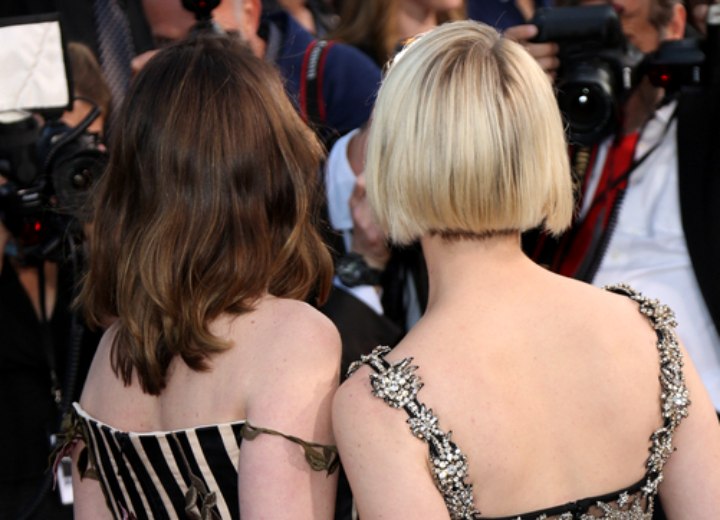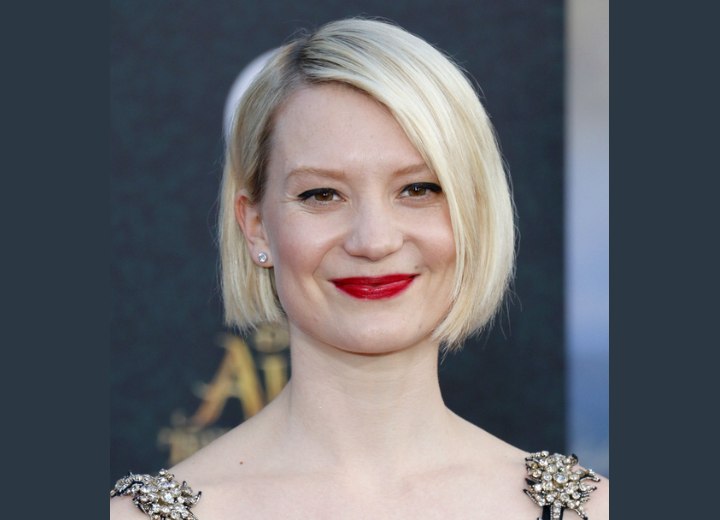 See also:
More Mia Wasikowska hairstyles