Sun Kissed Hair

Model and actress Kylie Bax worked the red carpet at the Los Angeles Premiere of "The Legend of Zorro" on October 16th, 2005. Wearing a slinky turquoise dress she exuded the flair of a day in early summer.

Sun kissed hair with lofty layers, very short bangs and highly textured ends was cut to an oval silhouette with a tapered line from the front to the back. When blow dried over a medium thick round brush much volume can be built.

With a cut this perfect this medium length style does not require too much styling. After drying the hair is ruffled a bit with the hands and then fixated with a mist of hairspray.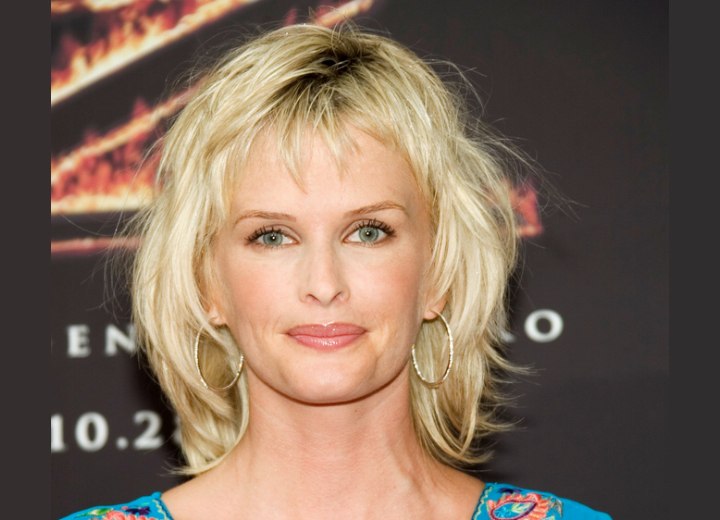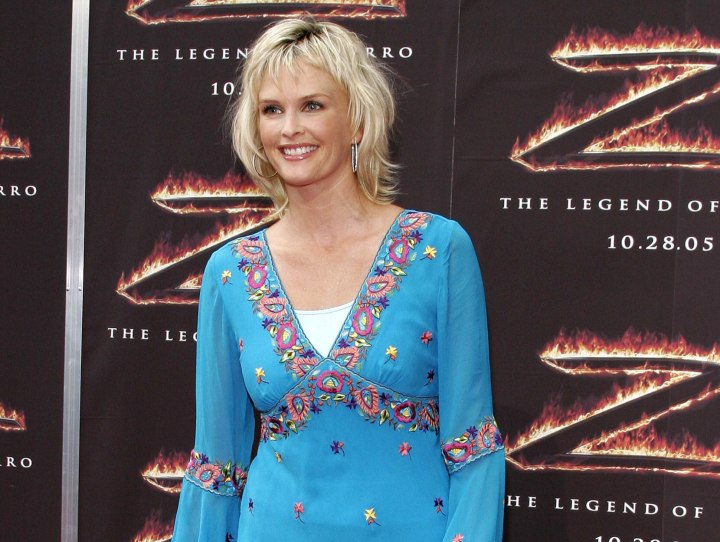 More Kylie Bax Hairstyles