Kylie Bax's Sporty Haircut

Even supermodels cannot always be glamorous. Looking like the girl next door Kylie Bax posed for the cameras on April 28th, 2004. The light blue folkloristic sheer blouse corresponds well with the color of her eyes.

With her lightly blushed cheeks and a sporty neck length haircut, Kylie looked perfect to attend the event from fitness publication "Self magazine". To copy her fresh-from-the-gym look, have your hair cut in 2 to 2.5 long layers all over and style it by running the fingers through it after applying a dab of smoothing serum. Individual strands can be accented with some wax or gel.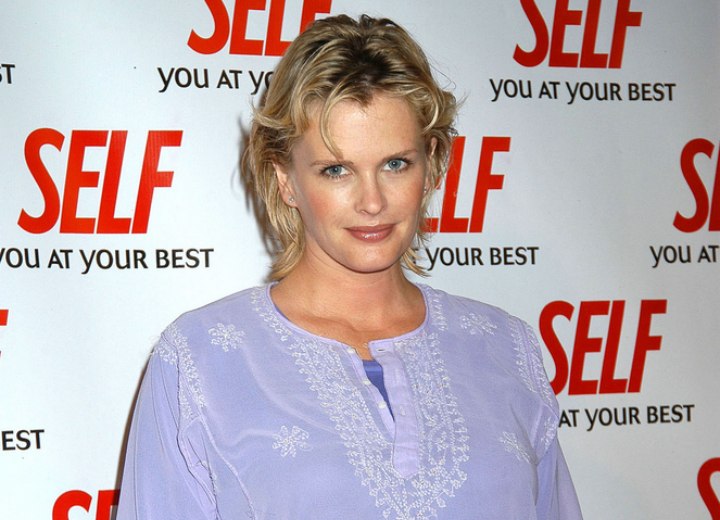 More Kylie Bax Hairstyles