Kim Raver's Layered Bob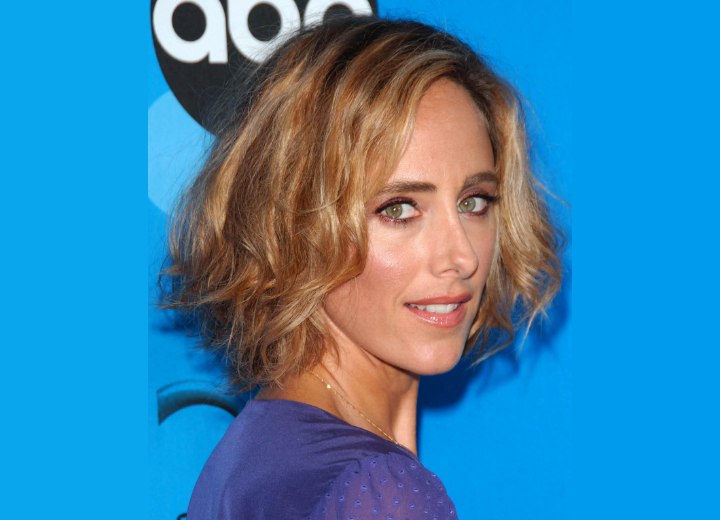 (Scroll down for more photos ↓)

The talented Kim Raver came to the Disney ABC TV All Star Party at Kidspace in Pasadena on July 19th of 2006 dressed to impress.



She donned a beautifully ruffled royal blue dress and her plunge neckline and length of the dress stops perfectly just at the knee and proves for a flawlessly tailored fit. Her nude peep toe heels and layered bob hairstyle provide both the leg and neck areas to be nicely elongated.

When selecting haircuts and styles, one's face shape is always important to consider. It is because of Kim's oblong shaped face that volume is employed on the sides of her hair to create a harmonious balance. The body and volume are purposefully created through layering in the areas of the ears and strategically styled with tousled curls.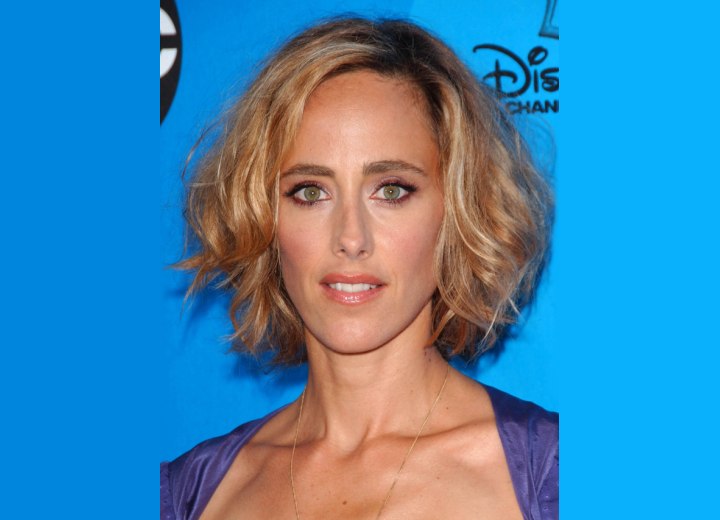 Anyone can reconstruct Kim's windswept bob by following Hairfinder's easy steps. First we begin by prepping the hair by applying sea salt spray for a course texture. After hair is dry, curl in vertical sections, consider alternating the direction of the curls in each section to really achieve that disheveled look.

Use fingers to turn curls into waves. Remember to preserve the style by scrunching some shaping wax into the hair.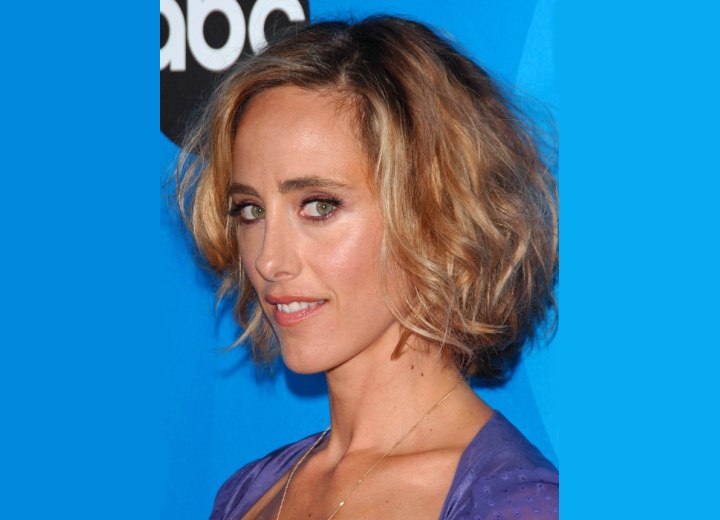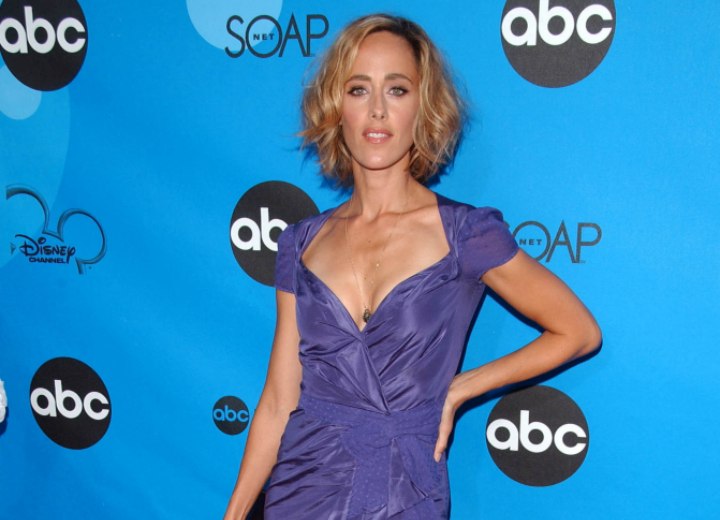 See also: More Kim Raver hairstyles
Photos: S. Bukley / Shutterstock