Katherine Heigl - Neck Length Hair

Katherine Heigl was seen at the 4th Annual Variety's Power of Women Luncheon presented by Lifetime. She wore medium long hair with a visibly side part on the left side of her head. The hair is neck length and the portion that almost touched her shoulders seemed to be neatly layered.

She dons stylish and chic bangs that were placed on the right side of her head. Her blonde locks enhanced her complexion. The small part at the side of her head created a section, which separated it from the back. She conveniently brushed it from the middle down to form a unique hairstyle. Her hair line is well trimmed and shaped to add contour to her sharp facial features.

Katherine wears a well-made short sleeved black dress with brown cut out pumps and beige stockings. She wore a silver necklace and one silver ring each on both hands.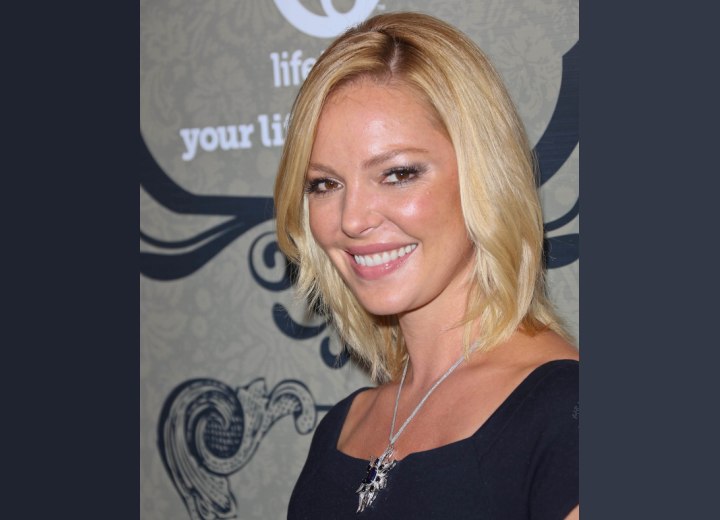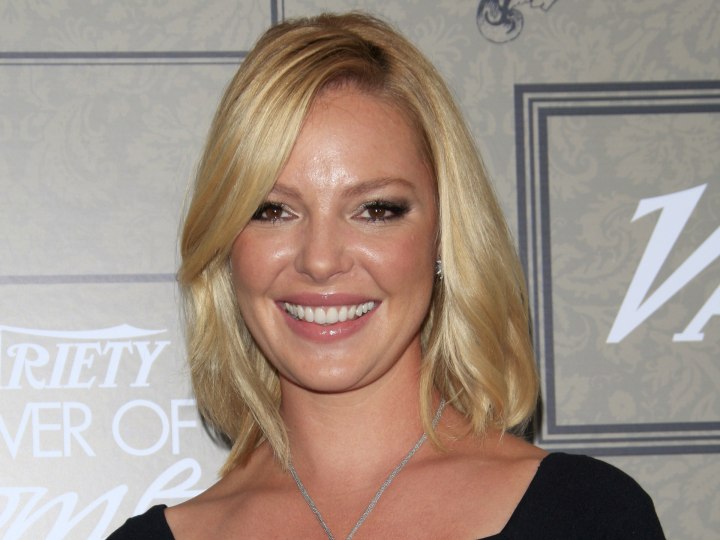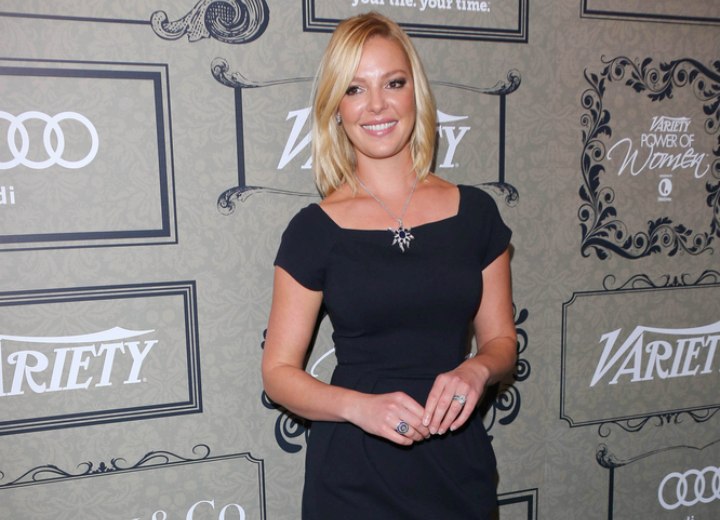 Related Posts:
More Katherine Heigl Hairstyles
Medium Long Celebrity Hairstyles