Shaggily Short Haircut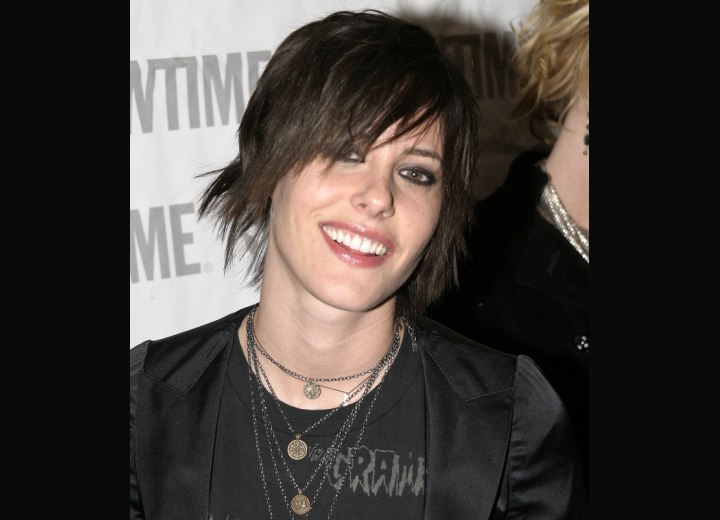 Click to enlarge

Here is a picture of Katherine Moennig at the "L World" second season premiere in New York on February 8, 2005. Her hair is shaggily cut probably with a razor to zigzag a chopped look.

With stringed bangs flat upon her forehead and a dynamic smile, Katherine is ready to go! Her brunette color is gloriously dark matching her beautiful brown eyes.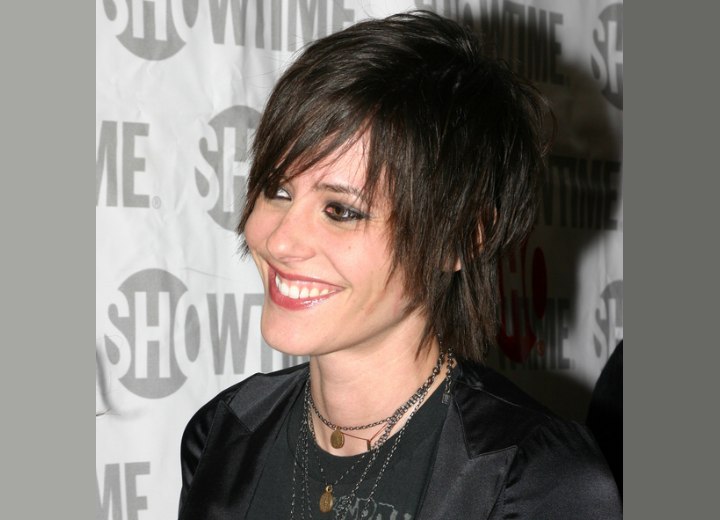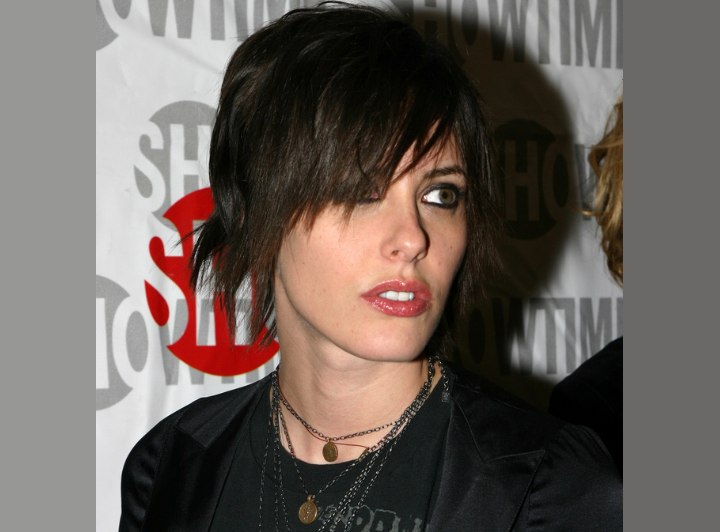 More Katherine Moennig Hairstyles