Brunette Katherine Heigl

Katherine Heigl was seen at the European premiere of "Killers" in London on June 9, 2010 and normally as a blonde was seen in dark brunette hair that was back brushed to be styled away from her face upon the sides and up for height on the top.

There was a lofty wave that went over and rested upon her temple with the ends with spritely curls. The back was gathered with clusters of curls that covered her neckline. Katherine's hair was probably set with conventional rollers to achieve the desired pouf, bounce and massive curls.

One of the first things we notice about Katherine is her soft brown eyes. Her skin carries an attractive light to medium tan and there is a good amount of bronzing upon her face.

The eyebrows are darkened, light and dark eye shadow, eyeliner, lashes and mascara. There is blush and a medium light coral pink lip tone.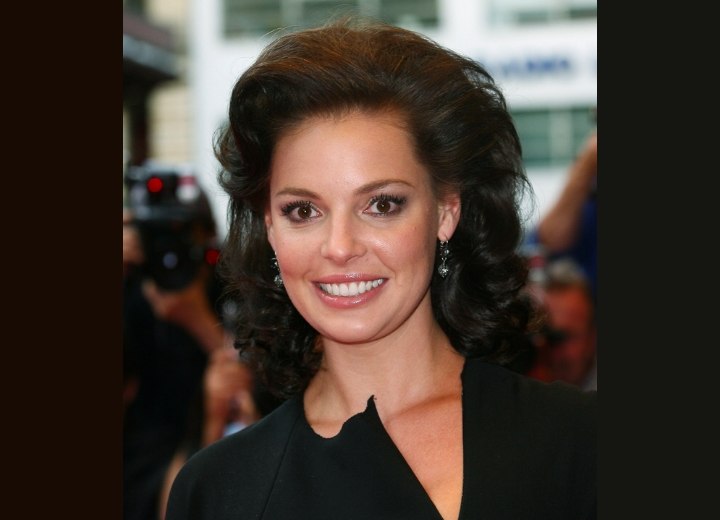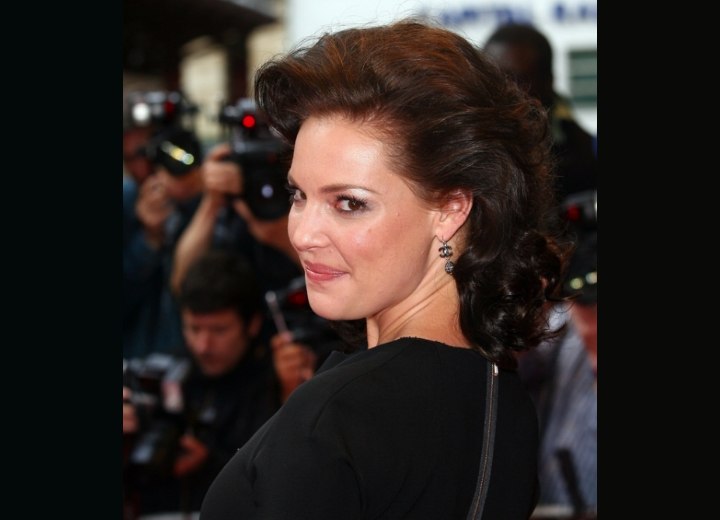 Related Post:
More Katherine Heigl hairstyles