Judith Light's Long Curled Hair

Here Judith Light attended the 2013 Tony Awards in New York City on the 9th of June 2013. Her shoulder length blonde hair is added with extra length by using hair extensions to create this old-Hollywood glamour. Note how the hair is styled straight from root to about mid-length, then curled from mid-length to the tips of the hair.

This is a typical vintage depiction of old-Hollywood style and class. To create this effect, smooth wet the hair down with blow-dry lotion and heat protector. The blow-dry lotion will keep your hair from going frizzy once it's dry. Blow dry the hair until it is completely dry, then straighten it with your straightening iron. Always remember to use a heat-protector on hair when using heat, especially when using a straightening iron.

When the hair is straight, comb the hair in a side-path and use a medium-sized curling iron to create the curls. It is easiest to section the hair off, curling the bottom hair first, working systematically towards the top. Remember to only curl the bottom half of the hair. Judith's hair is curled inward, towards the face to create this vintage Hollywood look. Once the hair is curled, spray with a medium- to strong hold hairspray to secure the curls.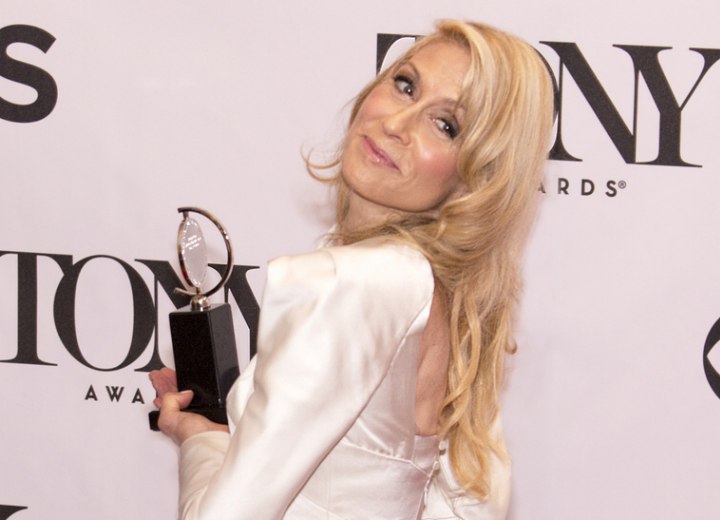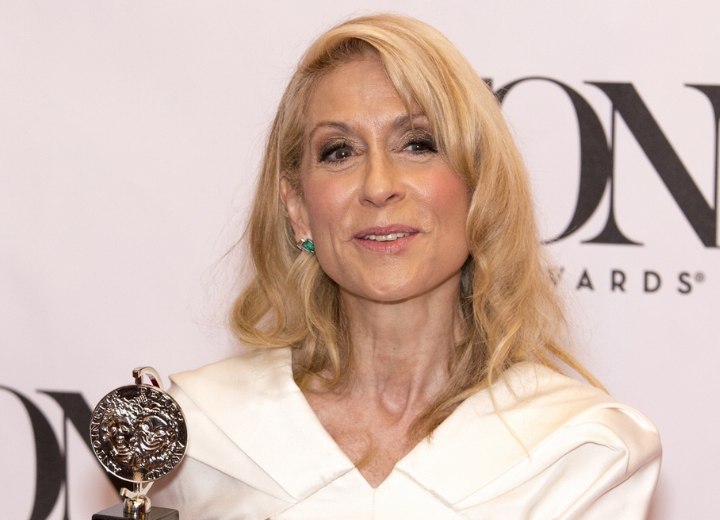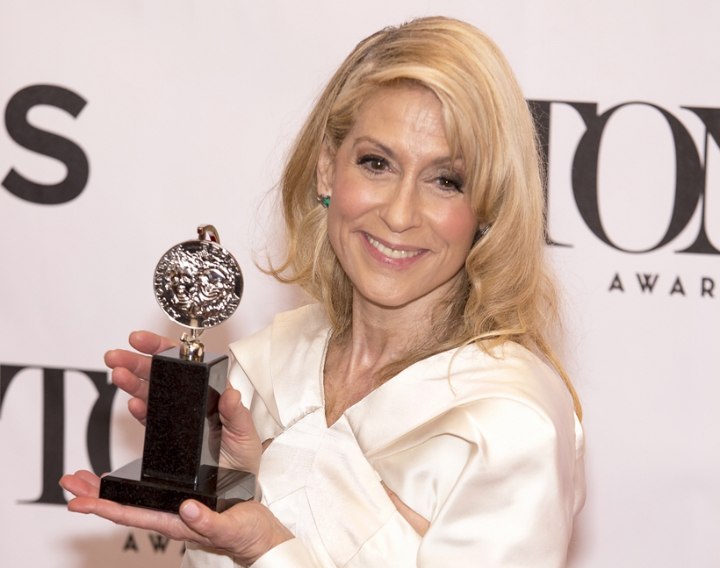 More Judith Light hairstyles