Redhead Judy Greer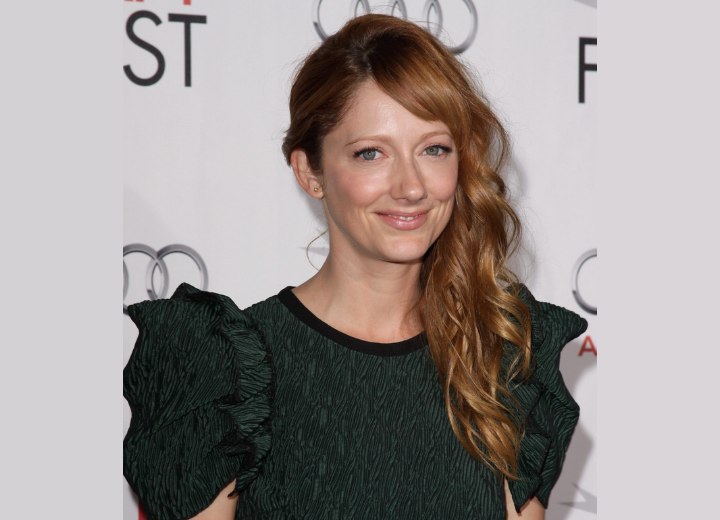 Click to enlarge

Our long strawberry haired lassie was at the AFI Fest 2010 Opening Night Gala Screening of "Love & Other Drugs" in Hollywood on November 4, 2010 and we are sure she was presented with many smiles. Redheads seem to reproduce admiring glances when they walk into the room.

Although Judy's hair is quite long, it is easy to fix. Section your hair off into the semi circle as pictured and brush your hair over to the side and secure with a decorative hair ornament. Begin to roll your hair with hot rollers in vertical sections in rows along the side of your head and let tumble when done.

Judy Greer has a pinkish white complexion just like a redhead would have. She maintains her brows in a medium thinness, a little blush, concealor with a light beige pink shadow blended over, eyeliner, mascara and a light frosty pink lip color. Now, let's imagine we are applying a little bit more color on Judy's lips like a rose color.

Please note the deep turquoise color of Judy's eyes and how it matches the beautiful color of her gorgeous top. Her colors are: reddish blonde/brown, teal turquoise eyes, teal dress over ivory. So we could say they are: golden red, teal and ivory. This should give you a lot of ideas of mixing and matching colors.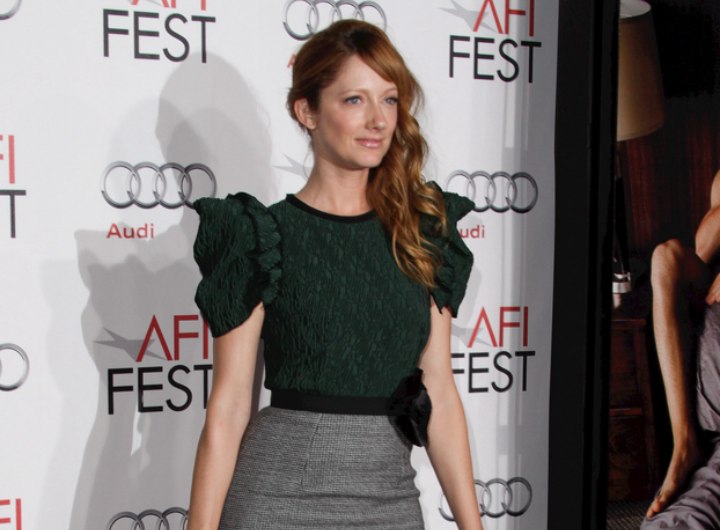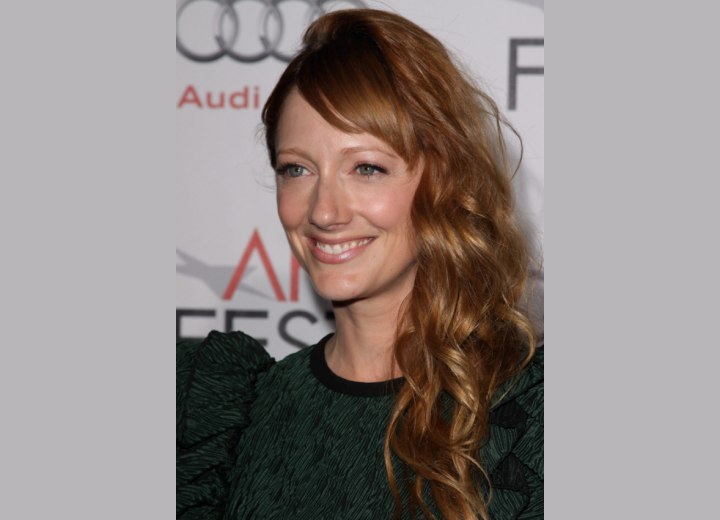 More Judy Greer Hairstyles