Sleek Collarbone Length Hair

The "Domino" songstress was looking fierce in London on February 26th 2011 for the Justin Bieber "Never Say Never" premiere. Her silky hair glowed and so did she! Jessie J epitomizes what being young, fun, and sexy is all about. Her dark cool brown strands fall right at her collarbone and are ironed out as straight as they could get. The result is a mega sleek style with tons of amazing shine power.

Can we get little more bangs in this hairstyle? Jessie's bold blunt bangs are definitely not for the faint of heart. They are the star of the hairstyle and make a super bold statement. We absolutely love them! Her fringe is cut right above the eye with a very straight line, no texture cutting or blending techniques were used to soften them. The bangs are also cut very thick which is a great way to help make hair look full.

A few longer chunks of hair are cut right around her cheekbones for an extra element of drama. Jessie's hair color is also very dramatic. The dark brown color is almost black but not quite - it has subtle flecks of brown shining through that help break it up slightly.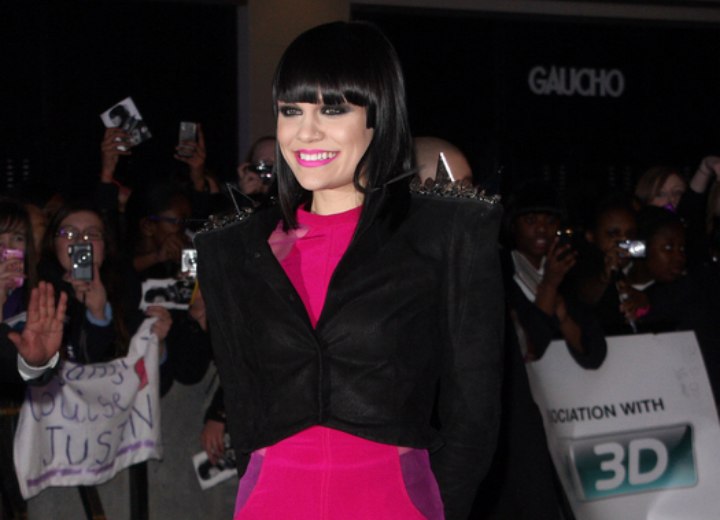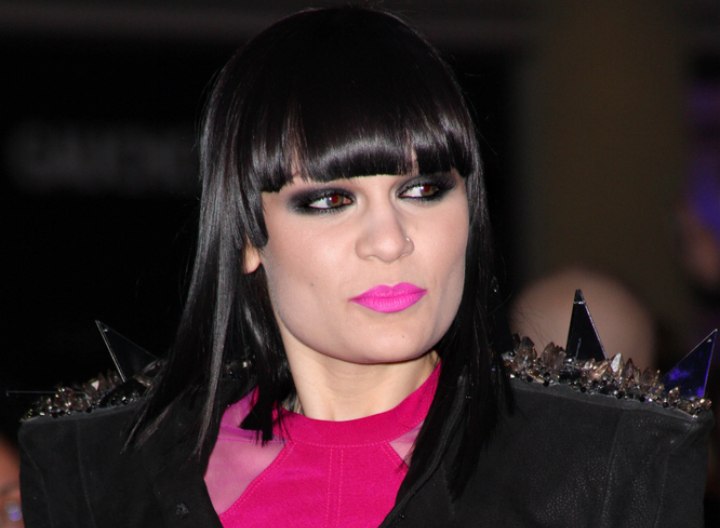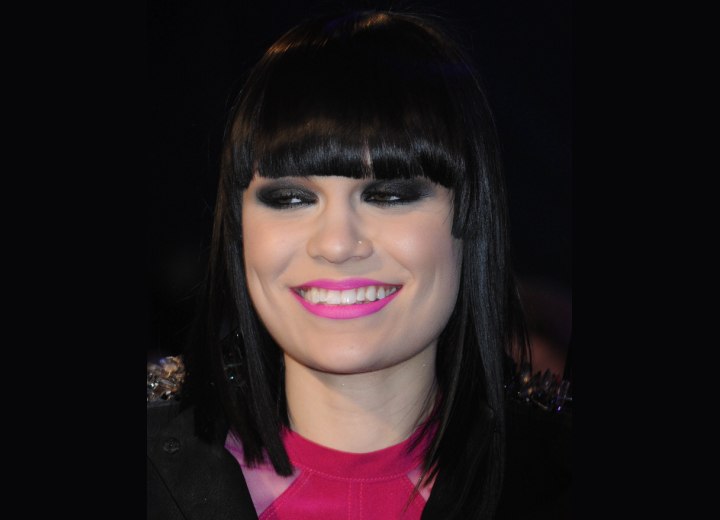 Related Post:
More Jessie J Hairstyles