Jessie J with Sleek Long Hair

Usually known for her full fringed bangs, Jessie J grew them out and parted them down the middle for a completely new look! This sleek, mermaid-like long hairstyle dazzled at the BRIT Awards on February 20th 2013 in London - Jessie J's hometown.

Her hair always manages to look extremely shiny and healthy. Strands have an almost mirror-like quality that flashes beautifully for the camera. At this particular event, Jessie created a crisp part right down the center for a dramatic, symmetrical look.

Strands are smoothed completely straight with a flat iron. The hair is cut a few inches past the shoulders and the lack of layers aids in keeping the hairstyle as sleek and full as possible. More layers would add unwanted edges and texture. Her dark colored locks are a step up from black. This midnight brown has become one of her signature elements to her always dramatic looks.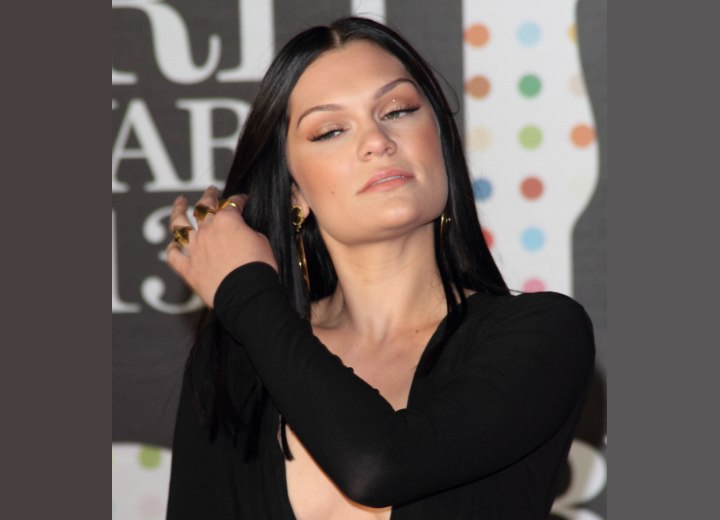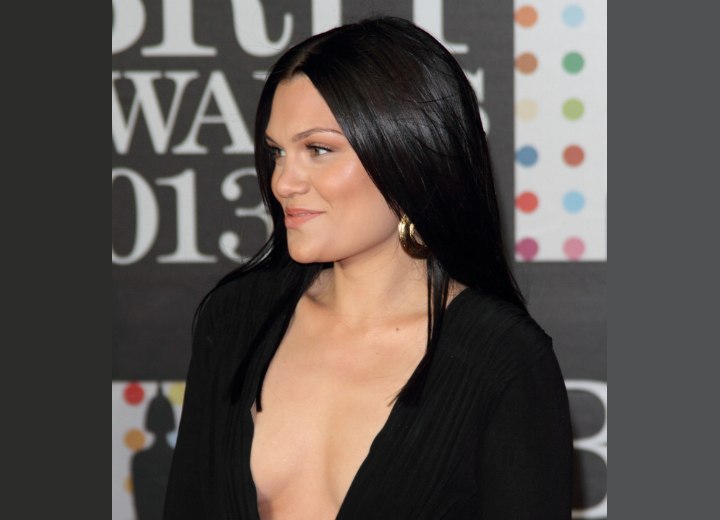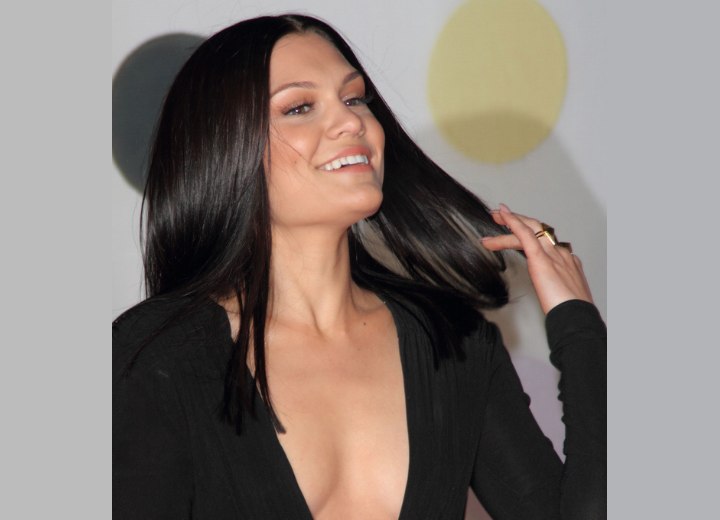 See also:
More Jessie J Hairstyles